Bachelor of Design in Fashion Design
Program Description
Tailor-Make Your Future in Fashion
LaSalle College Vancouver is one of only a handful of schools in Canada to offer a Bachelor of Fashion Design Degree. Steeped in a teaching model that goes back to LaSalle College's roots in Montréal, Canada's fashion capital, students learn from top industry insiders the skills and training needed to build a successful career in the dynamic world of fashion. Students study the fundamentals of fashion design, including tailoring, flat pattern drafting, draping, textiles, and computer pattern drafting.
The program focuses on sustainable design principles and provides the opportunity for students to take part in a practicum component – giving them the chance to work directly in the industry. Along with teaching the fundamentals and advanced technical skills, the degree program includes an element around business development and digital expertise in an evolving industry. Fashion design students who have a diploma can transfer their credits and finish their degree in as little time as a year.
Overview
This program consists of 180 credits over 12 quarters.
Program Objectives
Our specific objectives are to provide students with the following:
An opportunity to acquire a Bachelor of Design degree in Fashion Design in a program emphasizing strong theoretical and practical knowledge.

A hands-on, learning-centred educational environment that supports and enhances students' professional and academic development as designers

Access to appropriately credentialed faculty with extensive industry experience

Opportunities to influence and lead design innovations within a dynamic, evolving field.




The Bachelor of Fashion Design program offers students the ability to transform design ideas into saleable garments and accessories, develop costuming for movies and television, gain hands-on work experience, sustainable principles, and knowledge of the business side of the fashion industry.
The design segment of the program helps students develop skills in garments construction and design including tailoring, flat pattern drafting and draping, computer pattern drafting and grading to provide a solid foundation in the fundamentals of apparel engineering. In addition, marketing courses enable students to develop, analyze and implement effective market strategies.
The Details
Opportunities to participate in fashion shows and photoshoots

Hands-on learning from instructors in the field

Access to faculty with extensive industry experience

Learn on current industry technology

Students develop a portfolio of their design work
LaSalle College Vancouver shows students how to take fashion from concept to consumer, helping launch students into the creatively inspiring, global fashion industry. The Bachelor of Fashion Design Degree provides students with technical skills and artistic sensibility to succeed in fashion.
During the last year of the program, students will complete a practicum. The purpose of the practicum is to integrate learning with real-life experience in the fashion or creative industries and to develop a more professional and autonomous graduate who is fashion-savvy and equipped to enter the field of fashion.
Credentials
Bachelor's Degree
This Degree is offered under the written consent of the Minister of Advanced Education, Skills & Training.
Course list
Drawing

Fashion & Creative Industries

Fashion Illustration

Drafting I

Sewing I

Rhetoric and Composition

Textile Science

Fundamentals of Fashion Design

Drafting and Sewing II

Academic Writing

Portfolio Development

Concept Development in Fashion

3D Exploration Draping I

Computer Applications

Survey of Art and Civilization

History of Fashion

3D Exploration Draping II

Fashion Marketing

Critical Thinking

Liberal Studies Elective I

Cultural Theory

Fundamentals of Sustainable Design

Women's Tailoring

Research Methods

Liberal Studies Elective II

Trend Analysis & Forecasting

Product Development

Business Communications

Textile Manipulation

Costuming for Film, TV & Stage

Computer-Aided Drafting

Creative Design and Management

Field Research

Advanced Textiles & Technologies

Technical Design for Fashion

Pattern Grading and CAD

Consumer Behavior

Practicum Preparation

Responsible Innovative Design

Product & Quality Management

Brand Management Practicum

Menswear

Capstone Collection I: Ideation

Global Sourcing and Trade

Liberal Studies Globalization and Cultural Differences

Liberal Studies Elective III

Professional Development

Styling and Promotion

Capstone Collection II: Realization

Entrepreneurship
Graduates Learn
To turn design ideas into garments and accessories.

Knowledge and skills required to work with a wide range of emerging technologies available in the industry. Students also learn to use such technology to formulate fashion design, production and business solutions, and to collaborate with geographically distributed teams.

To implement design strategies that exemplify the role of the designer as capable of seeing ways of shifting towards more resilient and responsible (ecological, social, political) modes of design, production and end use.

To critically assess decisions from raw materials through to management of post-consumer goods.

An understanding of the business side of the fashion industry.

To develop, analyze and implement proven marketing strategies.
Who Should Apply?
Students directly out of high school, or mature students who are ready for a career change or to build on the skills they have.

Students who have already completed a certificate or diploma in Fashion Design and wish to further their studies in Fashion.

Those with an interest in fashion

Eager to be challenged and inspired

Creatives with a sense of style
Career Opportunities
Degree graduates work in the fashion business as designers, production assistants, pattern makers, retail and fashion house managers, visual merchandisers, stylists and brand buyers. Some have launched their own fashion label, while others have found rewarding careers working with well-established brands. Others have found work as stylists or in the costume department of major film and television productions. Graduates have also entered the fast-paced world of buying, marketing and fashion PR.
Last updated Sep 2019
About the School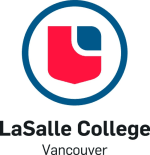 Located at the bottom of the west coastal mountains, LaSalle College Vancouver has welcomed students from around the world. LaSalle College Vancouver is an award winning higher education provider offe ... Read More
Located at the bottom of the west coastal mountains, LaSalle College Vancouver has welcomed students from around the world. LaSalle College Vancouver is an award winning higher education provider offering an array of exciting applied arts programs in diverse creative fields.
Read less