Bachelor of Design Arts: Interior Design
Home ›
BA ›
Bachelor of Design Arts: Interior Design
Program Description
With immense global urbanisation, never before has interior design offered so many opportunities to change the way people live. In the LCI Melbourne Interior Design program, you will develop the conceptual, theoretical and technical knowledge required to excel in a career where place and people meet, in a diverse range of private, public, residential and commercial environments.
COURSE OBJECTIVES
Understand and appreciate a client's needs and resulting space requirements
Identify and address spatial and function needs for interiors
Integrate research and technical specifications into the design process
Understand and design for residential and commercial space needs
Appreciate and apply key concepts in sustainability
Understand style and trend forecasting in the design process.
MAJOR STUDY UNITS
Foundations in Interior Design
Interior Design CAD
Colour and Light Studies in Interior Design
Multi-sensory spaces and the Interior
Interior Modelling techniques
Interior Design and Industry
ELIGIBILITY CRITERIA
To be considered for admission, applicants are generally required to have successfully completed their VCE or equivalent. Mature-aged applicants who have attained sufficient industry experience will also be considered. If you are a domestic student aged under 18 you can enrol at LCI Melbourne but you will need your parent or guardian's consent. Unfortunately we are unable to enrol international students under the age of 18.
PROSPECTIVE STUDENT PROFILE
Creative students with an interest in space, function, and form
Excellent communication skills
Solutions oriented problem solver
CAREER POSSIBILITIES
Graduating with a major in Interior Design prepares you for a range of different career possibilities both within a residential or commercial context. These may include: Interior Designer, Set Designer, Rendering Artist, Exhibition Designer, Interior Stylist, Visual Merchandiser or Design Consultant.
WORK-BASED PLACEMENTS
The Professional Studies units of the Bachelor of Design Arts ensure students secure industry placements to enhance their skills and experience - giving them an edge when they graduate. Work experience in the design industry can include placements at architectural practices, interior design companies, or with individual stylists.
CLASS SIZE & FACILITIES
Small classes. Generally no more than 18.
State of the art facilities, including industry-standard production and post-production and equipment.
DEGREE
Bachelor of Design Arts (Interior Design)
REQUIRED MATERIALS
During Orientation the Academy will provide you with a detailed list of the required materials for the program.
PROGRAM LENGTH
The Bachelor of Design Arts can be completed over 3 years full-time (10 units per academic year) or 2 years fast-tracked full-time (15 units per academic year). Part-time study is also available. An academic year is divided into three twelve week study periods, called 'trimesters'.
ASSESSMENT
80% project work (including practical work, essays, presentations and group assignments) and 20% test.
BE A STUDENT FOR A DAY
Come spend the day with our students and teachers! This is a unique opportunity to help you make a better choice. It's free of charge and with no future obligations.
Last updated Jun 2019
About the School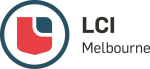 LCI Melbourne, formerly known as the Academy of Design Australia, is a government-approved degree-awarding higher education institution educating students to become adaptable and creative thinkers
LCI Melbourne, formerly known as the Academy of Design Australia, is a government-approved degree-awarding higher education institution educating students to become adaptable and creative thinkers
Read less