Bachelor of Design Arts: Fashion & Costume Design
Home ›
BA ›
Bachelor of Design Arts: Fashion & Costume Design
Program Description
Our Fashion & Costume Design program offers training that will ensure you are mainstream industry ready and employable. Design principles and exercises are central to the program. Students learn about applied design processes from idea generation to creation of mood boards and storyboards that address design briefs, contextual factors and trend forecasts. Fabric appreciation, manipulation and handling are part of this learning. Students gain an understanding of commercial manufacturing, logistics and distribution, supported by an insight into the power of marketing and the importance of branding.
COURSE OBJECTIVES
Understanding and application of design principles.
Garment construction through applied design processes, from idea generation to execution.
Understand commercial manufacturing, logistics, and distribution.
Develop an understanding of fashion marketing and the importance of branding.
Ability to project manage fashion events.
Build industry contacts via professional placement and international exchange opportunities.
Enhance creative skills via a sub-major from either the Graphic & Digital Design stream or one of the other creative disciplines.
MAJOR STUDY UNITS
Fashion Art and Society
Visual Dynamics for development
Theme Development and Garment Production
Fashion Fabrication, Art and Society
Exploration of Fashion and Costume
Folio and Presentation for Final Range
Garment Construction Methods and Applications
Design Development
ELIGIBILITY CRITERIA
To be considered for admission, applicants are generally required to have successfully completed their VCE or equivalent. Mature-aged applicants who have attained sufficient industry experience will also be considered. If you are a domestic student aged under 18 you can enrol at LCI Melbourne but you will need your parent or guardian's consent. Unfortunately we are unable to enrol international students under the age of 18.
PROSPECTIVE STUDENT PROFILE
Creative
Interest in fashion and fashion trends
Innovative thinker
CAREER POSSIBILITIES
Graduates can launch their own fashion label, design and handle production for boutique or large-scale manufacturers, enter fashion retail or marketing.
WORK-BASED PLACEMENTS
The Professional Studies units of the Bachelor of Design Arts ensure students secure industry placements to enhance their skills and experience - giving them an edge when they graduate. Work experience in the industry can include internships at Virgin Melbourne fashion week (front or backstage), assistants for designers and labels, or fashion media interns.
CLASS SIZE & FACILITIES
Small classes. Generally no more than 18.
State of the art facilities, including industry-standard computing equipment and software.
DEGREE
Bachelor of Design Arts (Fashion & Costume Design)
REQUIRED MATERIALS
During Orientation the Academy will provide you with a detailed list of the required materials for the program.
PROGRAM LENGTH
The Bachelor of Design Arts can be completed over 3 years full-time (10 units per academic year) or 2 years fast-tracked full-time (15 units per academic year). Part-time study is also available. An academic year is divided into three twelve week study periods, called 'trimesters'.
ASSESTSMENT
80% project work (including practical work, essays, presentations and group assignments) and 20% test.
BE A STUDENT FOR A DAY
Come spend the day with our students and teachers! This is a unique opportunity to help you make a better choice. It's free of charge and with no future obligations.
Last updated Jun 2019
About the School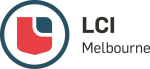 LCI Melbourne, formerly known as the Academy of Design Australia, is a government-approved degree-awarding higher education institution educating students to become adaptable and creative thinkers
LCI Melbourne, formerly known as the Academy of Design Australia, is a government-approved degree-awarding higher education institution educating students to become adaptable and creative thinkers
Read less