Bachelor of Design (Graphic Design)
Program Description
Undertake the Bachelor of Design (Graphic Design) at SAE and start your career in the limitless world of the design industry. Explore all areas of design from typography, pre-press, design for print media and digital plus more. You will focus on the creation of visual images and develop a broad understanding in all areas of the design industry with a focus on graphic design and components of web design and beyond.
You will study the concepts and methodologies of drawing using a variety of media with an emphasis on drawing from life, including anatomical studies and perspective techniques for the environment and character construction.
You will undertake specialized units designed for students to participate in real-world projects under the guidance of expert SAE staff. With this unique teaching style, you will demonstrate your skills and technical knowledge in a collaborative and creative studio-based learning environment.
Your Studies:
Each degree program is broken up into discrete stages, each designed to promote different skills.
Stage I – Foundational Skills Development
In Stage I, you will undertake a number of foundational units which will give you the essential technical skills and knowledge not only relevant to your discipline area but also give you the skills required to collaborate with other creative media students and professionals in later stages of the program.
Fundamentals of drawing
Principles of design
Design and layout
Interaction design
Web design
Project Management and Professional Etiquette
Critical and creative thinking
Contemporary industry overview
Stage II – Interdisciplinary Projects, Media and Cultural Studies
In Stage II you will be working in simulated project groups where you are working towards large-scale deliverables each trimester. Within Stage II we will not only get you to apply your Stage I skills in a deeper context but help you work within the contemporary creative media workforce.
In Stage II we show you how your work contributes to and interacts with broader culture and media practice. This knowledge will enable you to work with a variety of other disciplines and artists and expand your potential on the global stage.
You will complete a number of real-world projects with students not only in your own discipline but in all other SAE disciplines.
In Stage II, you will be given the opportunity to work as project specialists within the following areas. The types of projects and project roles you choose to undertake will determine what area of specialization you fall within. Stage II has two studio modules with projects based on Graphic Design.
In the Graphic Design specialization, you will hone the skills learned in Stage I. Students will further explore typography, design for print and media and pre-press to create professional projects relevant to your industry and further develop strong project techniques. Students will discover additional facets of the design industry including photography and work with other professional tools to develop a full sense of the design industry in its entirety.
Stage III
Stage III is the final part of your studies. Here you will undertake an interdisciplinary project of your choice to be the final and most ambitious portfolio project that you will undertake.
You will also finalize your studies by undertaking an elective module and completing a compulsory internship.
By the time you graduate, you will have; a professional portfolio that you will have begun building at the start of the program, a wide range of interdisciplinary projects present in your portfolio, and a deeper understanding of the creative media fields and real-world experience.
Upon graduating, you will have a sound knowledge of many facets of the design industry, graduating with a large portfolio of work in both physical and digital media. You will have a full knowledge and understanding of the Adobe Creative Suite and through interdisciplinary projects and real-world tasks throughout your degree, you will make a seamless transition into your career.
You will learn
Practical design skills
Visual thinking
Design for web
Digital publishing
Design for print
Social media campaigns
Creative advertising
Industry knowledge
Your learning experience
Start design studio work in trimester 1.
Work with a range of talented students and staff, build professional networks, and collaborate on real-world projects.
Experience a course designed in collaboration with industry partners, develop the skills the creative industries want.
Develop advanced skills in industry-standard software packages, including Photoshop, Illustrator, InDesign, Dreamweaver, and Acrobat.
Build high-level visual thinking and design knowledge – learn the skills the creative industries demand.
Learn how to produce advanced designs for web, digital publishing, and print.
Learn marketing skills relevant to the current industry such as search engine optimization and development of social media campaigns.
Become part of an exceptionally creative, multi-disciplinary team: be encouraged to take creative risks, work collaboratively, and develop artistic independence.
Careers
Graphic designer
Motion graphics designer
Creative director
Art director
Layout designer
In-house designer
Prepress operator
Finished artist
Package designer
Print publication designer
Infographics designer
Employers
SAE design graduates have been involved with well-known companies in advertising, marketing and retail, including:
TONIC
JWT
Living Room
Action Impact
Leo Burnett
Landor
Brand Lounge
Ranson Dubai
Jack Morton
Geometry
Latitude Agency
Havas
Genius Loci
Start JG
Bash Brands
Wolff Olins
2pure Branding
MullenLowe
Entry Requirements
Minimum Age
Students seeking admission to SAE must be at least 17 years of age at the time of application.
Academic requirements
Applicants must have successfully completed secondary studies (high school) or have completed the SAE Dubai Foundation course.
Applicants must meet English language requirements as outlined below.
English language requirements
International students need to provide additional evidence of language skills including one of the following:
International English Language Testing System (IELTS) with a band score of at least 6, or equivalent, OR
Completion of Year 12 English at an Australian secondary school or college, or equivalent.
Last updated Jun 2018
About the School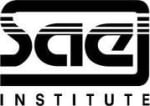 SAE, with 55 campuses in 28 countries, has been setting the global benchmark for creative media education since 1976. In Dubai, we proudly offer KHDA accredited certificates, diplomas, and bachelor de ... Read More
SAE, with 55 campuses in 28 countries, has been setting the global benchmark for creative media education since 1976. In Dubai, we proudly offer KHDA accredited certificates, diplomas, and bachelor degrees across 5 disciplines – Animation, Audio, Design, Film and Games.
Read less