Program Description
Sydney's Only Performance-Driven Dance Degree
The Bachelor of Dance Course has a strong focus on and commitment to excellence in the practice of dance. The goal is to develop highly skilled, disciplined, knowledgeable, and versatile dance artists, in an atmosphere which supports and encourages them, as they strive to reach that technical, creative, and scholarly excellence.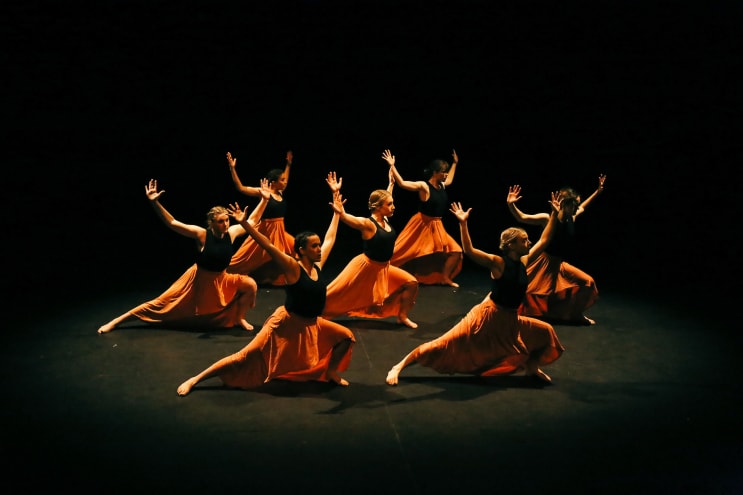 COURSE OVERVIEW
Qualification: Bachelor of Dance
Duration: 6 Trimesters (2 years) full-time or part-time equivalent. Students may exit after four trimesters with an Associate Degree of Dance.
Fee-HELP: Available
CRICOS: BDance 085362D | AssDegDance 085363C
Techniques
Ballet
Modern
Jazz
Music Theatre
Contemporary
Hip Hop
DanceSport
COURSE HIGHLIGHTS
The course is designed to develop Dance performers and educators of excellence through:
advanced study in the genre of choice plus additional supporting techniques;
performance opportunities;
an extensive curriculum in choreography;
complementary studies (Dance History and Appreciation, Body Science, Music for Dancers, Dance Production, Dance and Film); and
electives In Pedagogy, Music, Drama, Music Theatre.
TEACHING FACULTY
The AMPA Teaching Faculty have highly experienced Dance educators with extensive industry experience and high-level qualifications. The excellence of instruction and rigorous Dance training ensure that AMPA graduates are equipped for successful careers in a highly competitive industry. Staff continue to mentor and network with students after graduation in order to support their continued growth and career potential.
GRADUATE PATHWAYS
Projected graduate career opportunities include Performer; Choreographer; Independent Dance Artist; Studio Dance Teacher; and School Dance Teacher (requires further postgraduate study). Given the transferability of dance knowledge and skills, other career opportunities may include dance production and a range of inter-disciplinary and media possibilities. All dance students have the opportunity to perform and choreograph as part of their core studies.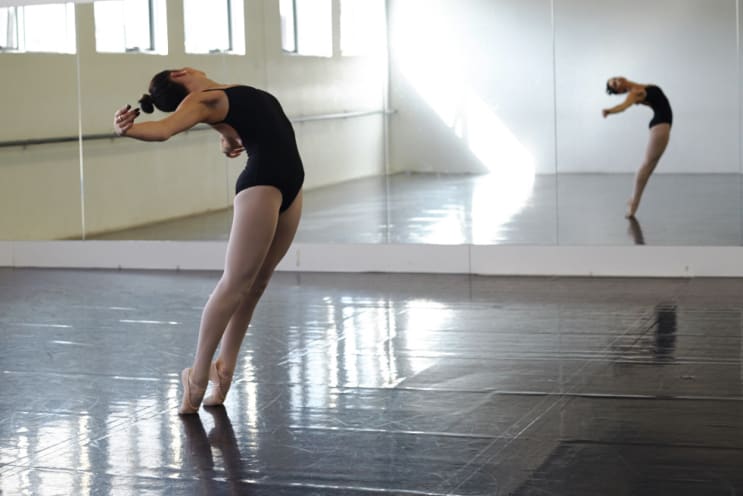 ADMISSIONS
Entry Requirements: Completion of HSC or equivalent OR completion of at least one full-time year of tertiary study OR as a mature age student. Provisional admission may be granted for students limited educational qualifications.
Entry: Performance Audition + Interview + Written Task
How to Apply
Take the lead and join one of Australia's leading providers of music and performing arts education. There are 3 intake periods for you to start your journey with AMPA:
Intake 1 (January/February)
Intake 2 (May)
Intake 3 (September)
Please see below for further details on what to expect when applying for AMPA.
Step 1: Application
Complete the Online Application Form
Step 2: Audition Booking
Once your application form is submitted an Admissions team member will contact you to book your audition and interview. The audition will be run by an experienced staff member who will be able to recommend the most appropriate path to achieve your goals.
Step 3: Enrol
After you complete your audition, the panel will evaluate your performance and assess your aptitude and potential to succeed at AMPA.
If your audition is successful, you will receive a Letter of Offer in the post. This letter will include instructions on how to log-in to the AMPA Online portal where you can respond to your offer.
By accepting an offer to study at AMPA, your place at AMPA is secure. We'll get in touch with you shortly after we receive your acceptance to arrange your enrolment and orientation at AMPA.
Additional Information
Piano, keyboard, amps, drum kit, and sound system for backing tracks are provided for all auditions. Guitarists should bring their own leads, and drummers their own sticks and brushes. Applicants must provide their own backing track and accompanist if required.
At the audition, applicants will have the opportunity to tour the campus if they have not already visited AMPA for an Open Day or other events. Please ask at reception on the day if you'd like a tour.
International & Interstate Applicants
Interstate and international applicants will be invited to submit their audition via video, or by alternative arrangement, as discussed with the Student Services Officer once their application has been received.
International applicants who come from non-English speaking backgrounds must provide evidence that they have achieved a minimum IELTS score of 5.5 (for associate degrees) through to 6.5 (for postgraduate degrees). Equivalent results from alternative English proficiency tests (eg. TOEFL) are also accepted.
Last updated Aug 2019
About the School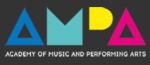 The Academy of Music And Performing Arts (AMPA) is one of Australia's leading tertiary providers of performing arts education. Educating and inspiring young artists for over 20 years, AMPA remains com ... Read More
The Academy of Music And Performing Arts (AMPA) is one of Australia's leading tertiary providers of performing arts education. Educating and inspiring young artists for over 20 years, AMPA remains committed to providing the highest quality in undergraduate and postgraduate degrees focussing on the performing arts, including contemporary, jazz and classical music, dance performance (modern, ballet, jazz, contemporary and hip hop), music theatre, composition/music production and arts management.
Read less