Read more about this program on the school's website
Program Description
Overview
Build a unique creative career that taps into your passions and aspirations.
Prepare to turn creative employment and entrepreneurial opportunities into real career outcomes.​
Focus on your creative professional identity, career development, and entrepreneurship.
Develop your creative thinking and innovation, and project management skills.
Learn through industry partnerships and networking, and interdisciplinary work.
Why choose this course?
Our world is increasingly interconnected. To make the most of this complexity, successful careers require a breadth of skills and knowledge in more than one discipline area. In the creative industries sector, this is particularly the case, with the need for adaptable, cutting-edge, multidisciplinary capabilities along with 21st-century career and enterprise skills.
The first degree of its kind, our Bachelor of Creative Industries (BCI) allows you to develop your own creative niche by providing diverse knowledge, creativity, and practical skills across a range of selected creative disciplines.
We are a global leader in the creative industries with an established reputation for industry links, creative practice, and innovation. Learn entrepreneurial and digital skills, take on real industry challenges through work-integrated learning opportunities and establish links to creative start-ups.
Real-world learning
You'll be prepared for the real world with studio-based learning, skills in entrepreneurship, real industry challenges, work-integrated learning (WIL) opportunities and links to creative start-ups. With a focus on transferable skills in enterprise and entrepreneurship, working on projects with industry partners like Creative Enterprise Australia, Lendlease, Brisbane Powerhouse, transdisciplinary studio-based experiences, and a common final year capstone experience, you'll have a head start to succeed in a career with flexibility.
What to Expect
This course equips you with the creative skills, knowledge, and connections to pursue a career in the creative industries and beyond. You will follow a core pathway that develops your skills, expertise, knowledge, and experience, with a focus on:
Creative professional identity.
Career development and entrepreneurship.
Creative thinking and innovation.
Project management.
Industry partnerships and networking.
Interdisciplinary work.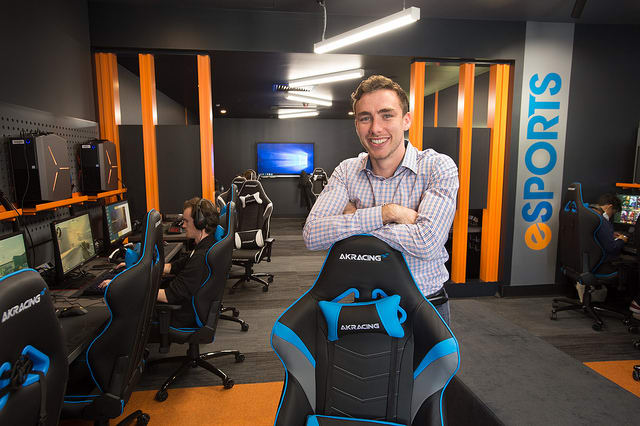 Flexible delivery
The course offers flexibility by allowing you to choose a combination of study areas to suit your individual creative interests and career aspirations.
You'll choose a major to focus for your degree (from creative and professional writing, drama and performance, entertainment, fashion communication, interactive and visual design, media and communication, music and sound or screen content production).
To complement your chosen major, you may select a second major from creative industries, (all the primary majors listed above can be studied as second majors as well as animation, architectural studies, art and design history, dance studies, industrial design studies, interior design studies, journalism or landscape architecture studies).
Alternatively, you can add minors electives from across QUT (such as advertising, game design, entrepreneurship, integrated marketing communication, marketing, online environments or public relations) to your chosen major to develop a wide breadth of knowledge across several discipline areas.
Double degrees
Combine two bachelor degrees into a single course of study. A double degree allows you to specialize in two fields and pursue different interest areas, gaining a broader range of skills and knowledge, and giving you a competitive advantage and greater career flexibility. This is a popular option for students seeking careers in support roles within the creative industries, or those wanting to work in creative, design or communication roles within other industries.
Consider a double degree with Creative Industries in:
Business to gain knowledge and skills to add business acumen to creative endeavours, and creative flair to traditional organizations. Careers include entertainment industries producer, events manager, creative entrepreneur or social media marketer.
Law where your creative industries and legal qualifications position you for a career as an in-house lawyer for cultural institutions, government or regulatory bodies, or as a lawyer with special interests in creative industries.
Human Services (Health) and use your expertise in careers in youth arts, disability arts, rehabilitation in corrective services, or community and cultural development.
Information Technology here merging your creative and imaginative skills with sophisticated and innovative critical thinking will give you opportunities in content production, communications, graphic design and games development.
Career Outcomes
This course prepares you for a creative career as an entrepreneur, consultant, project manager or creative practitioner, or for further studies in research. We encourage you to foster your creative passions and to shape your future career through complementary study areas. Some examples are:
Events and festivals coordinator/producer: an entertainment major with minors in screen studies, entrepreneurship, public relations, or tourism and entertainment marketing.
Digital communicator: majors in interactive and visual design, and advertising, or media and communication.
Fashion merchandiser: a major in fashion communication with minors in interior design, visual arts practice, advertising or marketing.
Media producer: a major in media and communication with minors in digital media, entertainment, the management or interactive and visual design.
Publisher: a major in creative and professional writing.
Qualified teacher: studies in creative and professional writing; drama and performance; music and sound; and screen content production could be followed by a two-year Master of Teaching.
Your course
The core of the programme centers on Creative Enterprise studios that offer authentic, problem-based activities, coupled with work-integrated learning, skills in entrepreneurship and commercial links that engage in creative start-ups. Early in your degree, you choose two introductory units to experience your preferred majors. Using this experience, you then decide upon a creative industries major, and from there you may select a second major to develop a significant depth of knowledge and skill in two discipline areas. Alternatively, you might prefer to develop a wide breadth of knowledge across several discipline areas by adding minors and unit options (electives) to your chosen creative industries major.
To meet the course requirements of the Bachelor of Creative Industries, you must complete:
Core units - 72 credit points
Creative Industries introductory units - 24 credit points
A Creative Industries major - 96 credit points from one of the specified majors including: Creative and Professional Writing; Media and Communication; Drama and Performance; Entertainment; Fashion Communication; Interactive and Visual Design; Music and Sound; and Screen Content Production.
Complementary studies - one 96 credit point second major, or two 48 credit point minors, or one 48 credit point minor and four unit options (electives).
Study overseas
Study overseas while earning credit towards your QUT creative industries degree with one of our worldwide exchange partners.
Overseas study can be for one or two semesters (or during the semester break) and the units you take can be in a creative or non-creative discipline area, depending on how they match with your QUT course. Saving your electives for exchange will allow you the most flexibility.
Fees
Your actual fees may vary depending on which units you choose. We review fees annually, and they may be subject to increases.
2019: $30,500 per year full-time (96 credit points)
2020: $31,800 per year full-time (96 credit points)
Last updated Jan 2020
About the School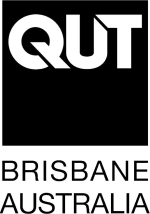 QUT is a major Australian university with a global outlook and a real-world focus. We are one of the nation's fastest-growing research universities and our courses are in high demand. Our graduates in ... Read More
QUT is a major Australian university with a global outlook and a real-world focus. We are one of the nation's fastest-growing research universities and our courses are in high demand. Our graduates include eight Rhodes Scholars, five of these awarded in the past six years.
Read less