Read more about this program on the institution's website
Program Description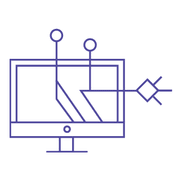 This program is taught in ENGLISH. The Harbour.Space Computer Science Bachelor program offers students with basic analytic skills and a strong aptitude for mathematics, programming, and logical reasoning the best in the world opportunity for in-depth study of Computer science concepts and theories in highly practical and cutting-edge educational environment. It keeps abreast of and exposes students to state-of-the-art, as well as state-of-the-practice, computer applications and technologies.

Throughout the study, students will continuously acquire an understanding of real-world computing needs, as demonstrated by their ability to address technical issues involving computing problems encountered in industry, government and graduate programs. The Bachelor programme in Computer Science is heavily geared towards developing students' professional skills needed for employment, while being able to adapt to rapidly changing technology, to work effectively, professionally and ethically in computing-related professions, as demonstrated by their communications, teamwork and leadership skills. It also motivates and engages students in life-long learning, including entering graduate programs in Computer Science and related fields.
YEAR 1
In the first year, students obtain the foundational knowledge in mathematics and the basics of programming upon which students will develop an understanding of programming and computer science during following years. The courses are mostly given in a form of lectures and takeaway coursework.
Modules
Mathematical Foundations of Computing
Foundations of Programming
Calculus
Practical Unix
Linear Algebra
Algorithms and Data Structures
Graph Theory
Object-Oriented Programming
Algebraic Structured
Operating Systems
Combinatorics
Database Systems Principles
Capstone Project
Seminars & Workshops
YEAR 2
In the second year, the students will be offered both math courses in the field of discrete mathematics and courses in the field of software development and programming languages. Most courses require practical coursework and a course project enabling students to get a feel for the challenges and approaches used in this field. The students will also begin developing software for the Capstone project. By the end of this year, students will be able to write programs and use primary computer science tools.
Modules
Introduction to Probability
Java Programming
Mathematical Statistics for Computer Scientists
Computer Organisation and Systems
Introduction to Optimisation
Functional Programming
Introduction to Machine Learning
Formal Language Theory
Compilers
Introduction to Computer Networking
Writing, Documentation, Tex, Javadoc
Computational Complexity Theory
Introduction to Cryptography
Extremal Problems
Web Applications
Capstone Project
Seminars & Workshops
YEAR 3
In the third year, students will primarily focus on key computer science subjects including computational theory and cryptography. The practical side of the computer science programme is focused on an in-depth understanding of parallel computing, databases, compilers. At the end of the third year, students will have sufficient theoretical and programming background to tackle computer science problems in professional real-world scenarios. A significant amount of time will be dedicated to the development of the Capstone project. The courses are taught by researchers and professionals who practice the courses they teach either academically or by sharing their professional experiences in their field. The goal of the final year is to expose students to a range of real-world applications of the material that they've learned to ensure a seamless transition into a professional role.
Modules
Information Theory
Software Engineering
Computational Geometry
Introduction to Data Mining
Introduction to Robotics
Parallel Computing
Bioinformatics
Computer Graphics
Computer Vision
Object-Oriented Systems Design
Mobile Application Development
Technical Project Management
Algorithms in Bioinformatics
Computational Genomics
Software Testing, Verification, and Validation
Leadership & Group Dynamics
Data Visualization
Numerical Methods
Capstone Project
Seminars & Workshops
Check our 2019-2020 academic schedule for an overview of all the classes we are offering.
Programme Leadership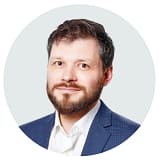 Konstantin Mertsalov
Ph.D., Director of Software Development Europe, Rational Retention.
Konstantin Mertsalov is European Director of Development at Rational Enterprise, a globally leading software development company specializing in enterprise information management.
Originally from Russia, he moved to New York in 1998 to study Computer Science and Applied Mathematics and continued his academic career with a Rensselaer Polytechnic Institute Ph.D. on large dynamic social networks. He's an expert on machine learning, information diffusion in social network, semantic web search, unstructured data, big data, and data analytics in general. He developed U Rank, a search engine that allows people to organize, edit and annotate search results as well as share information.
Check out our Computer Science program for more information!
Last updated Apr 2020
About the School

Harbour.Space is an innovative private university that combines technology and design, taught by industry leaders from around the world. The university is located in Barcelona, Spain and Bangkok, Thai ... Read More
Harbour.Space is an innovative private university that combines technology and design, taught by industry leaders from around the world. The university is located in Barcelona, Spain and Bangkok, Thailand.
Read less