Bachelor of Computer Science: Digital Systems Security
Home ›
Bachelor ›
Bachelor of Computer Science: Digital Systems Security
Program Description
Information and cyber security are becoming increasingly important for everyday life to protect our digital information such as IDs, assets and data security, and to secure email and online privacy for individuals, homes, families, and office. The Digital Systems Security major focuses on the theoretical and practical applications of information and digital security across a range of subjects: operating systems security such as physical security, file, and data protection, distributed systems and systems architecture, cryptography and its secure applications, and network and telecommunications security.
Duration

4 Years - Full-time

Intakes
Spring - February
Summer - June
Autumn - September

Tuition Fees
AED 232,943
USD 63,472
(VAT 5% inclusive)

Career Opportunities
The growing importance of information security in the global economy has created a strong demand for specialists who can secure the information assets of commercial organizations. Graduates of this major, enter professions such as:
Systems Security Engineers
Chief Network Security Officers
Software Architects
Network Managers
Digital Rights Professionals

Professional Accreditation
ACS
The program is recognized by the Australian Computer Society as meeting requirements for membership at a "Professional Level".

Accreditation and Recognition
This program is accredited by the UAE Ministry of Education - Higher Education Affairs and is fully recognized within the UAE, GCC nations and internationally for further education and employment in the private and public sectors.
In addition, the program is quality assured by UOW, which is registered with the Tertiary Education Quality and Standards Agency (TEQSA), the national regulator of the higher education sector in Australia. UOWD graduates have the opportunity to exchange their UOWD degree for the equivalent UOW Australia degree after completion.

Program Structure
To qualify for the award of the degree of Bachelor of Computer Science in Digital Security Systems, a candidate shall accrue an aggregate of at least 204 Credit Points (CP) which include 60 cp of General Education, 90 cp of Program Core, 30cp from Major and 24 cp of Electives.

Major
CSCI262 System Security
CSCI319 Distributed Systems
CSCI358 Security Engineering
CSCI361 Cryptography and secure applications
CSCI368 Network Security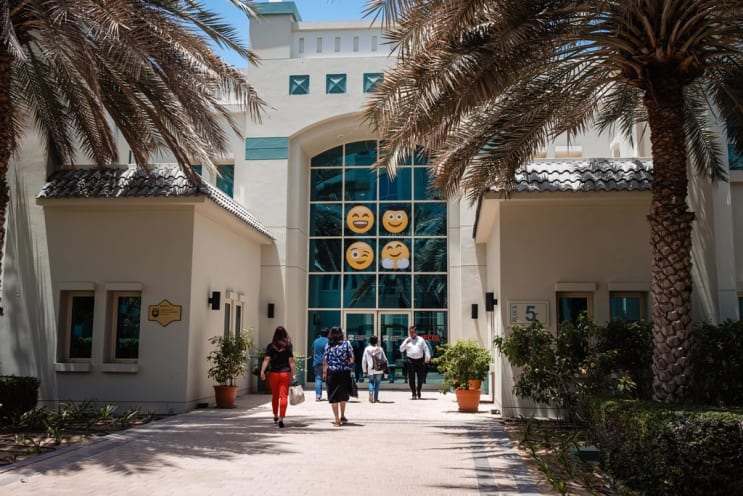 Program Core
CSIT111 Programming Fundamentals
CSIT113 Problem Solving
CSIT114 System Analysis
CSIT115 Data Management & Security
CSIT121 Object-Oriented Design & Programming
CSIT127 Networks & Communications
CSIT128 Introduction to Web Technology
CSIT212 Introduction to Computer Systems
CSIT214 IT Project Management
CSIT226 Human-Computer Interaction
CSCI203 Algorithms & Data Structures
CSCI251 Advance Programming
CSCI235Database Systems
MATH221 Mathematics for Computer Science
CSIT314 Software Development Methodologies
CSIT321 Project

General Education (GED)
Students are required to complete 60 credit points of General Education from the following seven (7) categories:
Information Technology and Mathematics (12 CP)

MATH070* Foundation Mathematics for Computing
STAT131 Understanding Variation and Uncertainty

English, Arabic or other languages (18 CP)

GED 010 Academic Study Skills 1
GED 020 Academic Study Skills 2

Islamic Studies, History or Culture (6 CP)
Social or Behavioural Sciences (6 CP) (select only one from the list below)

PSYC015 Introduction to Psychology
SOC 103 Introduction to Sociology

Natural or Physical Sciences (6 CP) (select only one from the list below)

ENVI030* Environmental Sciences
PHYS030* Foundation Physics

Humanities or Arts (6 CP) (select only one from the list below)

ARTS035 Introduction to Philosophy
LAW 101 Law, Business and Society

Innovation and Entrepreneurship (6 CP)

INE 301 Fundamentals of Innovation and Entrepreneurship
*Challenge tests are available in MATH070, PHYS030, and ENVI030. The tests are held in the first week of the semester and exemption from a subject will be granted on attaining a score of 60% or above.

Electives
Plus 3 electives from the list below
Approved List of Electives
CSCI236 3D Modeling and Animation
CSCI322 Systems Administration
CSCI323 Artificial Intelligence
CSCI336Computer graphics
CSCI356 Game Engine Fundamentals
CSCI358 Security Engineering
CSCI366 Multimedia Computing
CSCI370 Special Topics in Computer Science A
CSCI350 Internship
CSCI376 Multicore and GPU Programming
CSCI399 Internet Applications
ECON100 Economic Essentials for Business
ISIT201 Information and communication security
ISIT204 Principles of e-Business
ACCY111 Accounting Fundamentals in Society
ACCY112 Accounting in Organizations
MARK101 Marketing Principles
MARK301 Internet Applications for Marketing
MARK343 International Marketing
MGNT110 Introduction to Management
MGNT201Organizational Behavior
MGNT206 Human Resource Management
Last updated Sep 2019
About the School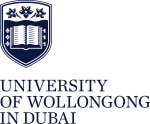 We have combined the academic excellence of Australia's 12th highest ranking university with the culture and excitement of the cosmopolitan city of Dubai, to provide a dynamic, stimulating and rewardi ... Read More
We have combined the academic excellence of Australia's 12th highest ranking university with the culture and excitement of the cosmopolitan city of Dubai, to provide a dynamic, stimulating and rewarding environment for students, research practitioners and business professionals alike. At the same time, we are active contributors to the burgeoning knowledge economy of the UAE.
Read less