Bachelor of Communication Arts in Advertising and Public Relations
Home ›
Bachelor ›
Bachelor of Communication Arts in Advertising and Public Relations
Program Description
Overview
The Advertising and Public Relations major is designed to offer a complete rounded education that fosters creativity, skills in writing, and public speaking. You will learn the principles and creative strategies behind developing effective campaigns, whether it may be for a new product or a corporation. After completing the program, you will graduate with a portfolio showcasing your professional skills, experience, and confidence.
Our dynamic program is taught and designed by professionals with considerable media industry experience – both in Thailand and internationally. Our alumni have had, and continue to have, incredibly successful careers across a wide spectrum of media professions.
Tailor your academic experience and courses to your talents and interests and talents with the option of two minors:
Creative Visual Expression – for students who desire an advertising career.
Strategic Communication – ideal for the planners, the talkers the strategists.
Dual Degree Option
BCA – Advertising and Public Relations
BA Communications – Public Relations & Advertising
Stamford and Richmond University, in the UK, have a collaboration so that students who complete all requirements for a Bachelor of Communication Arts in Advertising and Public Relations at Stamford are eligible for facilitated admission to Richmond's Bachelor of Arts in Communications program (Public Relations and Advertising). Upon graduation, students will receive two degrees.
When graduating from Richmond, students will be granted an American degree that is respected and recognized graduate schools and employers worldwide.
Industry Partnership
Stamford has a Memorandum of Understanding (MOU) with Index Creative Village – the number one creative event organizer in Thailand and ranked 7th best event organizer in the world by Special Events Magazine in America. Driven by creativity, Index Creative Village offers a wide range of marketing communications services and uses the 'Creative Business Solutions' methodology in all aspects. This partnership gives Stamford new educational resources, seminars, internships, special events, research and development ideas, workshops, and CSR events.
The S Agency
"The S Agency" was launched by the Faculty of Communication Arts and Design and is an Advertising and PR agency managed by students with professional faculty members giving guidance. This will make students considerably more competitive in the job market as they will have worked on actual projects for real-world clients in areas including Digital Media, Advertising, Branding Solutions, PR Strategy, Event Organizing, Social Communication Research, and Media Campaigns.
At Stamford, you will work, collaborate and learn from leading experts and professionals in public relations and advertising, giving you the necessary resources to succeed in your career. To see what we do, visit "The Spot" website at thespot.stamford.edu.
You will learn and develop expertise in:
Planning Events
Public Speaking
Writing
Promoting
Creating – Managing
Persuading
Editing
Developing Campaigns
Producing
You can master creating:
TV and Print Commercials
Advertising Campaigns
Press Releases
Media Plans
Product Packaging
Speeches – Social Media
Special Events
Publicity Campaigns
Career Opportunities
Event Planner
PR Executive
Account Executive
Creative Designer
Strategic Media Planner
Brand Account Manager
Social Media Planner
Duration & Price
Start date: 3 intakes per year: March, July, November
Duration: 3.5 years
Price: 18,697 USD (approximate total program fee)
Locations: Thailand – Bangkok
Last updated Nov 2018
About the School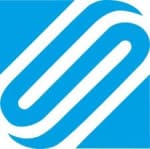 Stamford has both Thai and international undergraduate and graduate degree programs. It has a campus as well as a learning center in Bangkok and another campus in Hua Hin. The international faculty ma ... Read More
Stamford has both Thai and international undergraduate and graduate degree programs. It has a campus as well as a learning center in Bangkok and another campus in Hua Hin. The international faculty makes Stamford one of the most experienced and diverse faculties in Thailand, coming from countries that include the UK, USA, Germany, France, China, and many more.
Read less