Program Description
Human Resource Management is concerned with a number of fundamental business functions, including recruitment and selection, training and development, change management and occupational safety. If you are interested in understanding, motivating and developing the human capital of an organization, the UOWD's Bachelor of Commerce (BCom) - Human Resource Management in UAE will prepare you for a career in this field.
Duration

4 Years - Full-time

Intakes
Spring - February
Summer - June
Autumn - September

Tuition Fees
AED 232,943
USD 63,472
(VAT 5% inclusive)
The program will help you to understand the environment and processes of recruitment and selection, apply concepts and techniques to promote change, manage and develop people, and apply appropriate occupational health and safety practices in organizations. The program will also provide you with critical perspectives on the role and functions of HR professionals.

Career Opportunities
UOWD's Bachelor of Commerce (BCom) in Human Resource Management is structured to develop career-ready HR professional, able to effectively develop and deliver organization relevant strategies in human resource management. Graduates of the BCom in Human Resource Management can undertake professional roles such as:
Human Resources Managers
Personnel Officers
Recruitment Officers
Position Classification Specialists
Occupational Analysts
Training & Development Managers
Payroll Officers
Employee Relations Officers
Occupational Health & Safety Specialists
Labour Relations Managers
Mediators
Organisational Development Specialists

Professional Accreditation
AHRI
The Bachelor of Commerce (BCom) in Human Resource Management has been accredited by the Australian Human Resources Institute (AHRI). Students will enjoy a variety of benefits contributing to their personal and professional development in order to advance into more senior leadership roles. The accreditation will also serve as a pathway to AHRI Membership status.

Accreditation and Recognition
This program is accredited by the UAE Ministry of Education - Higher Education Affairs and is fully recognized within the UAE, GCC nations and internationally for further education and employment in the private and public sectors.
In addition, the program is quality assured by UOW, which is registered with the Tertiary Education Quality and Standards Agency (TEQSA), the national regulator of the higher education sector in Australia. UOWD graduates have the opportunity to exchange their UOWD degrees for the equivalent UOW Australia degree after completion.

Program Structure
To qualify for the award of the degree of Bachelor of Commerce (Human Resource Management), a candidate shall accrue an aggregate of at least 204 Credit Points (cp) which include 60 cp of General Education, 54 cp from program core, 6 cp Capstone subject and the specific major requirements.

Major
MGNT201 Organisational Behaviour
MGNT205 Recruitment & Selection
MGNT206 Managing Human Resources
MGNT207 Employee Relations Management
MGNT311 Management of Change
MGNT314 Strategic Management
MGNT321 Workplace Health and Safety Management
MGNT322 Learning and Development in Organisations
Plus 6 electives. Zero level subjects cannot be taken as electives

Program Core
ACCY111 Accounting Fundamentals in Society
COMM101 Principles of Responsible Business
COMM121 Statistics for Business
ECON100 Economic Essentials for Business
FIN 111 Introductory Principles of Finance
MARK101 Marketing Principles
OPS 216 Operations Management
MGNT110 Introduction to Management
One subject from the following 3 options (6cp):

ACCY112 Accounting in Organisations*
ECON102 Economics and Society
MGNT102 Business Communications

COMM331 (Capstone) Integrative Business Capstone
*Students majoring in Accountancy or Finance must undertake ACCY112. Students majoring in International Business are strongly encouraged to take ECON102.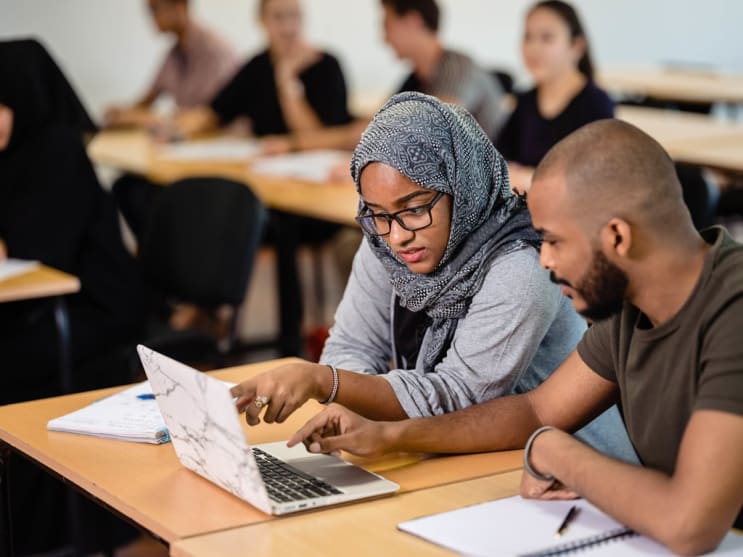 General Education (GED)
Students are required to complete 60 credit points of General Education from the following seven (7) categories:
English, Arabic or other languages (18cp)

GED 010 Academic Study Skills 1
GED 020 Academic Study Skills 2

Information Technology and Mathematics (12cp)

MATH060 Foundation Mathematics for Business
OPS 113 Business Oriented Information Systems

Islamic Studies or History or Culture (6cp)
One subject from Natural or Physical Sciences (6cp)

ENVI030 Environmental Science
PHYS030 Foundation Physics

One subject from Humanities or Arts (6cp)

ARTS035 Introduction to Philosophy
LAW 101 Law, Business and Society

One subject from Social or Behavioural Sciences (6cp)

PSYC015 Introduction to Psychology
SOC 103 Introduction to Sociology

Innovation and Entrepreneurship (6cp)

INE 301 Fundamentals of Innovation and Entrepreneurship

Electives
Students are expected to complete 6 electives (30 cp) from 100, 200 or 300 levels.
Last updated Sep 2019
About the School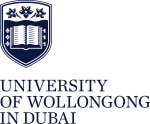 We have combined the academic excellence of Australia's 12th highest ranking university with the culture and excitement of the cosmopolitan city of Dubai, to provide a dynamic, stimulating and rewardi ... Read More
We have combined the academic excellence of Australia's 12th highest ranking university with the culture and excitement of the cosmopolitan city of Dubai, to provide a dynamic, stimulating and rewarding environment for students, research practitioners and business professionals alike. At the same time, we are active contributors to the burgeoning knowledge economy of the UAE.
Read less