Program Description
What are the outcomes of this study program?
To preserve the Gediminas Hill, to implement the strangest architecture projects, to build a bridge across the widest and most rapidly flowing river are only a few examples of dreams of those, who want to change the world. If you dream to change the world, you can do it this way, as any new building already changes the world's face.
People have always dreamed of their own accommodation: ancient people found shelter in caves, their progeny built houses from branches, and built bridges across rivers.
The advancement of technologies has changed the understanding of construction works, and the conviction that a house needs only walls and a roof has become obsolete. Today, civil engineering is a prestigious profession that unites specialists of various fields, who are knowledgeable of methods to construct a solid, high and complex building, are able to design bridges, tunnels and roads, water supply, and cleaning systems.
Civil engineers are able to independently built a solid wall, as they know what is needed for the wall's longevity. A good specialist examines every inch of any building and is able to explain any structural element's function.
Modern civil engineers implement the craziest projects - build almost one-kilometer skyscrapers or dozen-story underground structures, carry out construction works in the open sea on artificial islands, plan and build bridges. Impressive buildings also demonstrate the country's economic power.
If an architect cares about a building's exterior, a civil engineer pays great attention to its reliability. A civil engineer's knowledge allows them to construct an exclusive design and most elaborately shaped buildings. No structure can be built in a civil engineer's absence.
This study program provides knowledge of building and structures design, applying the recent calculation and construction principles, and modern construction technologies. Also, in the course of studies, students learn to carry out engineering research of soils, organize and manage building and structure design process, evaluate and select reliable technical solutions, and save energy resources by rational exploitation of the advanced construction materials.
A modern civil engineer is a mathematician, physicist, chemist, and IT specialist in one person. The most elaborate computer software is being developed for and the most powerful computers are used in the building design process. Thus, buildings and structures spatial computer models are created by an engineer long before the beginning of the construction works.
The Design of Buildings and Structures specialization studies are aimed at the preparation of specialists, who are knowledgeable of construction mechanics, buildings and structures design and construction, their production, and equipment technologies.
What will you learn?
Some key abilities and knowledge that the Civil Engineering study program helps students develop and acquire include:
The ability to design buildings and structures, applying the newest calculation and construction principles, the newest construction technologies;
The ability to carry out engineering research and evaluation;
The ability to select reliable technical solutions and strategies;
The ability to design, organize and manage construction works processes, to reasonably utilize construction materials and energy resources, minimize costs, to carry out construction qualitative assessment;
The ability to evaluate materials, structures research data, to select the appropriate calculation method, to prepare to build structural part's project and supervise its implementation, to apply the newest computer building structures design software;
The ability to manage building design processes, applying building information modeling (BIM) principles;
The ability to investigate buildings and their structural condition, ensure fire protection, civil and labor safety, new construction materials, and structure exploitation;
The ability to analyze geotechnical research, geotechnical design, and construction tasks, applying technical and technological solutions, to organize and manage project and construction management processes.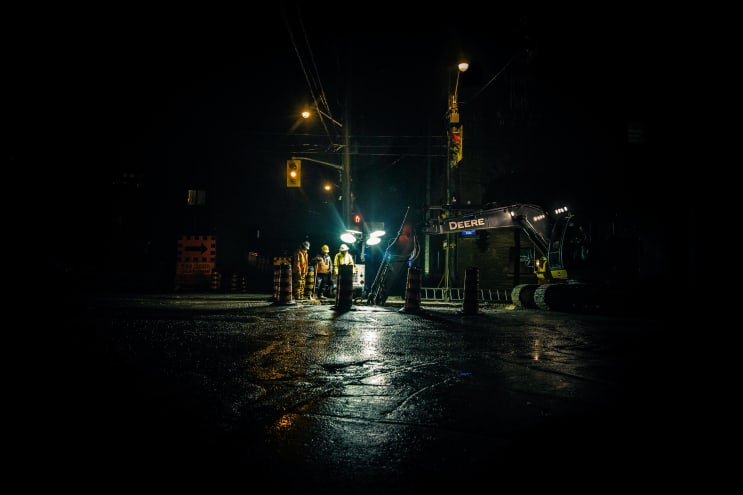 Where can students do an internship?
In a study program of civil engineering, it is compulsory to do an internship in the industry. During the internship time students work in companies of design or construction in Lithuania and abroad.
Where is it possible to study abroad?
Students who are willing to study in foreign universities have an opportunity to study abroad for one semester in the following countries: Finland, Sweden, Germany, Portugal, Spain, England, France, South Korea, Taiwan, USA, etc.
What are career opportunities after graduation?
The bachelor's of civil engineering are acquire all skills necessary for practical work and they are ready for independent professional activities. They can start practical activities in construction and design companies, expert bureaus, departments of ministries, town, and regional municipalities or can continue their master studies.
Last updated Oct 2020
About the School

Vilnius Gediminas Technical University (VGTU) is a leading higher education institution situated in Vilnius the capital of Lithuania. Established in 1956 VGTU is one of the biggest research universiti ... Read More
Vilnius Gediminas Technical University (VGTU) is a leading higher education institution situated in Vilnius the capital of Lithuania. Established in 1956 VGTU is one of the biggest research universities in the country with a focus on technologies and engineering and a strong emphasis on university-business cooperation.
Read less