Program Description
The business sector is one of the world's largest employers offering varying roles and careers. Business plays an important role in assisting to evolve a complex global economy by providing solutions to problems in a sustainable and ethical way.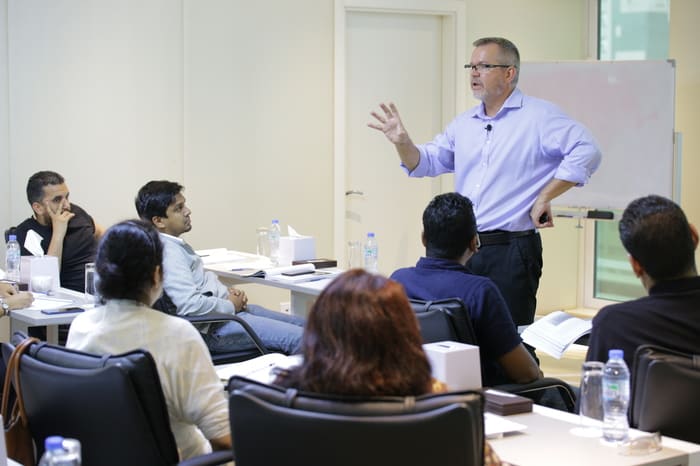 The Bachelor of Business provides you with the knowledge and experience to move into many types of business careers such as international business, finance, public relations, management, and marketing. You will develop a comprehensive knowledge of business and organizations, and the skills to analyze business issues in local, national and international contexts. You will also undertake a final-year capstone subject that lets you apply everything you've learned up to that point in collaboration with students from other disciplines. Plus, you have the option of applying for an internship that provides work-integrated learning.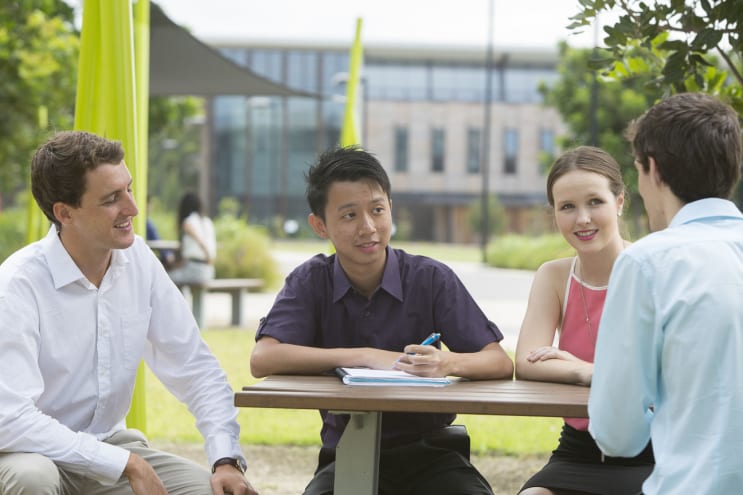 What you will study
The Bachelor of Business is a flexible degree offering a broad education across all key aspects of the business environment. In addition to studying the essential core disciplines of accounting, economics, finance, management, and marketing, you can tailor your studies according to your interests by choosing electives from a particular Business discipline, or you can combine Business electives with subjects from other disciplines.
Additional Information:
UOW Batemans Bay - UAC 753662
UOW Bega - UAC 753663
UOW Shoalhaven - UAC 753661
UOW Southern Highlands - UAC 753664
UOW Southern Sydney - UAC 753665
UOW South Western Sydney - UAC 753666
UOW Wollongong - UAC 753660
Entry Requirements
Applicants need to have achieved the required score in a qualification equivalent to the completion of 13 years of schooling in Australia.
In order to succeed in your chosen course, it is assumed you have completed relevant subjects in your senior high school studies or other relevant qualifications. This is particularly important for degrees which have a strong basis in Mathematics or Science.
Accreditation & professional recognition
Our programs are recognized by peak professional bodies in Australia and internationally. For more information, visit Professional Accreditation and Recognition.
Why choose this course
UOW Business students experience a modern curriculum that doesn't merely teach business theory but applies it to everyday business contexts. We develop professionals, managers and business leaders with critical thinking skills who will succeed in their chosen fields.
You have the opportunity to gain practical, real-world experience and make professional connections that will help launch your career, including the opportunity to participate in our Business Internship program, which could see you being partnered with industry leaders such as Commonwealth Bank, Cancer Council, World Vision Australia and Gazal.
The Faculty of Business is a signatory to the Principles of Responsible Management Education (PRME), a global initiative of the United Nations. The PRME endorses institutions that champion responsible management education, research and thought leadership.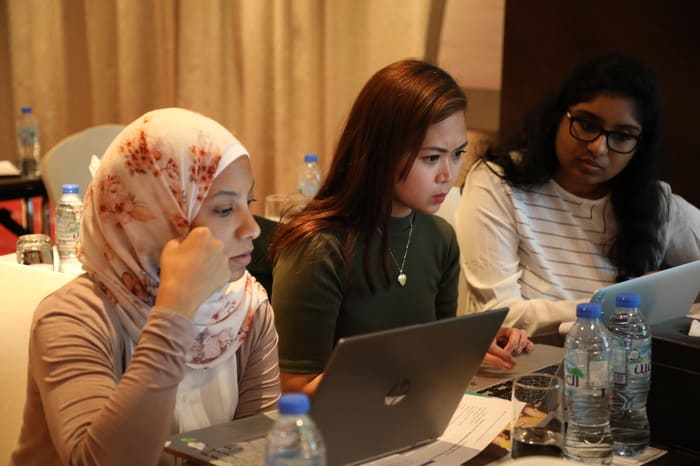 Career opportunities
Auditor
Banker
Analyst
Financial controller
Accountant
Policy advisor
Business adviser
OHS officer
HR manager consultant
Stockbroker
Insurance broker
Fund manager
Exporter/Importer
Public relations coordinator
Market researcher
Advertising executive
Brand/product manager
Event manager
Last updated Jun 2020
About the School

Internationally respected, we are focused on excellence with impact — spanning both pioneering research and graduates who are globally competitive.
Internationally respected, we are focused on excellence with impact — spanning both pioneering research and graduates who are globally competitive.
Read less