Read more about this program on the school's website
Program Description
Overview
Tailor your business degree to your career aspirations with a choice of 10 major study areas plus second majors, minors, and electives.
Highlights
Study accountancy, advertising, economics, finance, financial planning, human resource management, international business, management, marketing, or public relations.
Graduate with deep knowledge and experience in your chosen major, equipping you as a professional in your chosen discipline.
Develop business skills and be able to think creatively and critically, communicate professionally, make ethical business decisions and work in a global context.
Combine your major with a set of complementary studies to meet your own interests.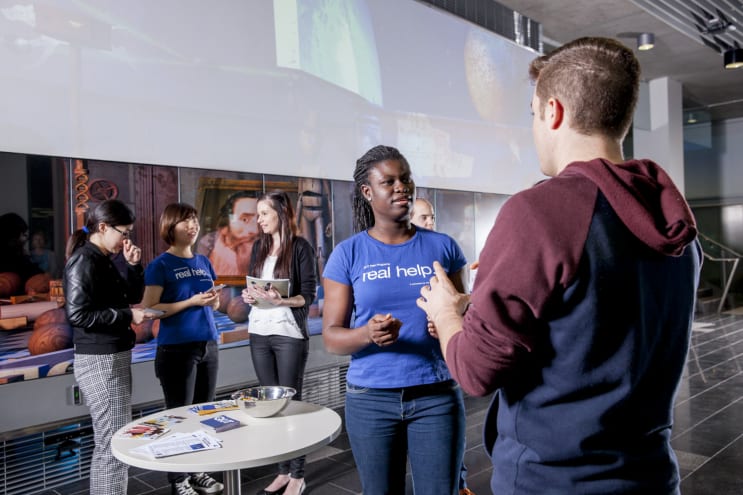 Majors
As part of this course, you must choose a major
Bachelor of Business (Accountancy)
If advising the business in today's dynamic world sounds like an interesting challenge, then accountancy is the right career for you.
In fact, an accounting qualification is an ideal platform for success in any business career. The accountancy major together with the professional accountancy accreditation extension prepares students for a career in one of the most respected business professions.
In this course, you will develop accounting discipline knowledge, critical and analytical thinking, and problem-solving and communication skills. Discipline units focus on financial and management accounting requirements, specialized applications in company accounting, audit and assurance, tax and company regulation. Key accounting concepts and knowledge are developed throughout the entire major as students learn about contemporary issues facing modern businesses.
To complement the accountancy major students can complete secondary study areas in regulation and tax, and forensics and data analytics.
Accounting is an interesting and in-demand profession. Accredited accountants are highly employable and enjoy the benefits of an interesting profession recognized throughout the world.
Bachelor of Business (Advertising)
QUT offered the first comprehensive advertising degree in Australia and it is still a leader in its approach to innovative advertising education. This real-world programme covers all areas of advertising operation, including account management, planning, media, creative and digital. It connects strongly with the advertising industry on a local level and with the advertising discipline internationally.
In this course, you will learn about the theory and practice of advertising, develop the technical understanding to undertake market and audience research, and delve into the psychological habits of the consumer.
You will also develop tactical skills in the key professional areas of advertising copywriting and media planning. On a more strategic level, you will learn about creating advertising campaigns and managing client-agency relationships.
Studying advertising at QUT will equip you to begin a successful career in the creative and demanding world of advertising.
Bachelor of Business (Economics)
Economics is more than just a business discipline—it's a way of looking at the world. It's about important issues such as unemployment, inflation, interest rates, competition, business strategy, the sustainable use of resources and the impact of decisions made by governments. An understanding of economics is essential to understanding real-world issues and finding real solutions.
With the help of world-class economists, you will develop essential knowledge about economic behaviour, the workings of economic systems and the skills used in analyzing economic issues in a wide range of contexts.
QUT's strength in applied economics research means you will learn to use social, cognitive and emotional factors to gain an understanding of the economic decisions of individuals and institutions, and their effects on markets and public choice.
An economics minor is also an excellent complement to other majors as it offers students the opportunity to develop a wider understanding of economics. An economics minor will also enhance students' employability prospects by developing analytical and strategic thinking skills widely recognized as an outcome of economics training.
If you've ever wondered why the Reserve Bank of Australia puts up interest rates, or what is the best way to make the earth a cooler place by fighting climate change, or if you've asked whether Facebook makes the economy more productive, consider economics as a major.
Bachelor of Business (Finance)
Finance is a dynamic field, focusing on the borrowing, lending and investing of money by individuals, financial institutions, business, and government organizations. Professional financiers administer the finance function of organizations, analyzing and interpreting information to assess their needs and provide advice.
With a degree in finance, you will develop the skills to analyze business portfolios and provide recommendations for best financial returns. In this course, you have the opportunity to listen to real-world practitioners as they explain how the value of investments changes over time.
You will learn core concepts and skills in finance related to project evaluation, capital structure, security analysis and pricing, portfolio management, international finance and risk management.
Throughout this course, you will take part in hands-on projects including capital investment appraisal, firm valuation, portfolio allocations and risk management using up-to-date information from our Securities Dealing Room.
Students who are keen to gain a deeper understanding of finance should consider enrolling in one or both of the finance extensions. Empirical finance extension develops students' advanced technical and research skills and is a useful foundation for students considering honours. Financial services extension is designed for students considering a career in the banking and financial services sectors.
If you are fascinated by foreign investment, exchange rates, stock market fluctuations or corporate finance, consider a career in finance.
Bachelor of Business (Financial Planning)
Financial planning profession helps people and businesses to manage their financial affairs and meet their financial goals. Financial planners assist their clients to set their financial goals, prepare financial plans and implement recommendations. They provide advice on cash flow and liability management; retirement, investment, tax and estate planning; and risk management and insurance planning.
In this course, you will build technical skills to provide effective, holistic solutions to complex and unpredictable financial problems. You will also develop superior communication skills in order to understand your clients' needs and communicate effectively, ethically and professionally with your clients.
In your discipline units, you will gain expertise in the fields of taxation, cash flow modelling, superannuation, insurance and investment planning to suit a diverse range of clients and contexts.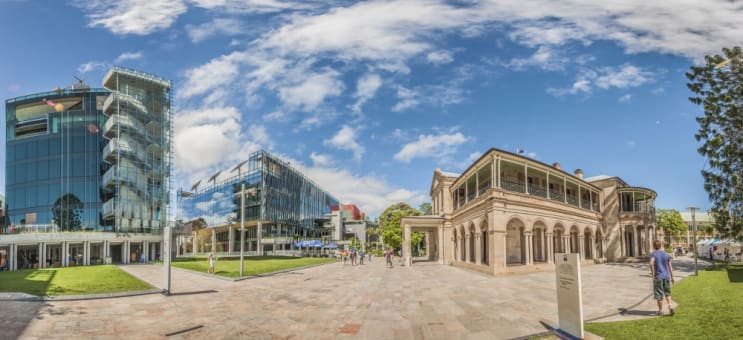 Bachelor of Business (Human Resource Management)
You will learn about and be prepared to perform the key functions of the human resource management (HRM) role, for example, recruitment, selection, training, and development, performance and compensation management, in a context of dynamic workplaces, evolving workforce expectations, and shifting national and international government priorities.
You will also be equipped with ways to understand the strategic contributions people and their effective management can make to organizational performance. You will explore and critique real-world cases and authentic projects; develop strategic policies for organizations; analyze, diagnose and provide recommendations for implementing organizational change that maximize the impact people make to organizations. During your studies, you will also have the opportunity to complete an internship.
If you're interested in helping others reach their full potential and want to contribute to the development of work that is satisfying and fulfilling while maximizing organizational performance, then you're on track for a career in human resource management.
Bachelor of Business (International Business)
International business skills are in high demand. International firms require people with insight into the complexities of global regulations, management of cultural differences, knowledge of different buying preferences, global transport options and ethical behaviours. This course will equip you to build this expertise.
QUT's international business major is distinguished by an emphasis on industry skills covering trade procedures, logistics, negotiation techniques, languages, regional understanding, and offshore business strategies. These skills provide a toolkit. You can take advantage of opportunities to complete study overseas and use your learned skills in industry placements locally.
You will gain the required skills and knowledge from a range of business disciplines, including marketing, management, finance, accounting, and logistics. You will learn about the international aspects of importing and exporting, communication and negotiation, accounting, logistics and marketing, and develop the strategic know-how required to manage in a global commercial environment.
You will explore real business cases where the planning, decision making and strategic management required for these highly competitive global operations is examined. If you are interested in how the business operates in many markets around the world and would like to open yourself up to career options in the global industry, consider study in international business.
Bachelor of Business (Management)
Management is a key activity in organizations of all kinds, being fundamental to organizational performance and success.
In a world where organizations are being disrupted and expectations of work and professional practice are changing, we will develop your skills in entrepreneurial thinking and strategic decision making. You will be able to manage teams, risk, projects and operations in changing environments.
The role of the manager in innovating, collaborating, planning and implementing the efficient and effective use of organizational resources is the focus of this major, whether that is in new entrepreneurial ventures or established organizations.
The management major has an eight-unit structure and offers streams in management or entrepreneurship.
Bachelor of Business (Marketing)
You will gain a thorough understanding of the marketing mix, from products and services to the not-for-profit area of business. You will learn about the fast-changing world of eMarketing and integrated marketing communications through the use of case studies from industry. You will learn how to analyze consumer behaviour and use market research.
You will apply your knowledge of marketing principles to industry-focused, real-world scenarios, allowing you to learn strategic marketing concepts such as brand portfolio, segmentation, and positioning strategies, as well as operational marketing.
You will have the opportunity to test your skills and knowledge in a simulated environment and take a marketing plan from concept to implementation. With a team, you will create a real product, and devise and implement a detailed marketing plan and sell your product to other students at market days.
Bachelor of Business (Public Relations)
Your public relations course brings the real world into the classroom. You'll learn how to build organizational relationships, write for, and liaise with, the media, and make public relations decisions across the corporate, government, agency and not-for-profit sectors.
What's distinctive about public relations at QUT is that the course builds two career paths: public relations in-house practitioner and public relations consultant. In the in-house practitioner path, your final year at QUT develops your skills to become a public relations manager, and to be able to manage issues, respond to public opinion and work to protect reputations for real-world organizations. In the public relations consultant path, your final year at QUT involves a project where you pitch an idea to a real-world client and prepare a campaign to address their needs.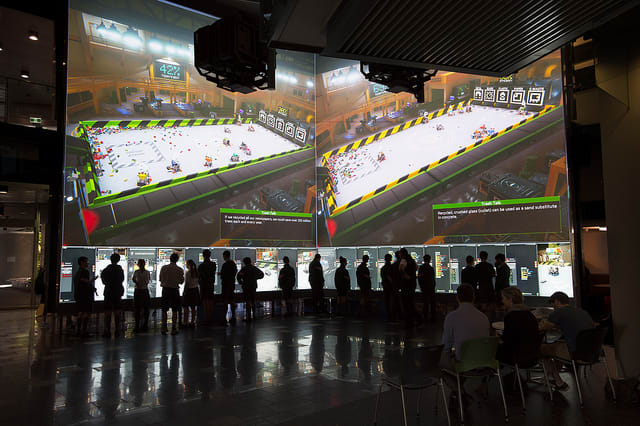 Fees
You will graduate with a portfolio of work to demonstrate your skills and potential to employers.
Your actual fees may vary depending on which units you choose. We review fees annually, and they may be subject to increases.
2020: $31,100 per year full-time (96 credit points)
2019: $29,900 per year full-time (96 credit points)
Last updated Jan 2020
About the School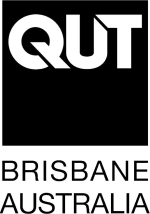 QUT is a major Australian university with a global outlook and a real-world focus. We are one of the nation's fastest-growing research universities and our courses are in high demand. Our graduates in ... Read More
QUT is a major Australian university with a global outlook and a real-world focus. We are one of the nation's fastest-growing research universities and our courses are in high demand. Our graduates include eight Rhodes Scholars, five of these awarded in the past six years.
Read less