Bachelor of Business Administration
Home ›
BBA ›
Bachelor of Business Administration
Program Description
At Hult International Business School, you will do more than learn the fundamentals of business and earn your degree. You will learn to see the world differently.
At Hult, you will be immersed in a global environment and every topic you study will be approached from a global point of view, from marketing to law to career planning. Throughout your undergraduate experience, you will be challenged to think creatively, be resourceful, and work together with your fellow students in our international and collaborative learning environment.
What makes Hult unique
The Bachelor program at Hult International Business School is unlike any other undergraduate degree you may be considering.
By bringing together people, cultures, and innovative ideas from around the world, Hult provides you with a uniquely global and transformative educational experience.
A multicultural perspective
In Hult's international and collaborative learning environment you will draw on the diverse backgrounds and experiences of your peers and learn to see the world through a truly global lens.
Join classmates of more than 130 nationalities, speaking over 80 languages, as you learn about the world and how to work across cultures.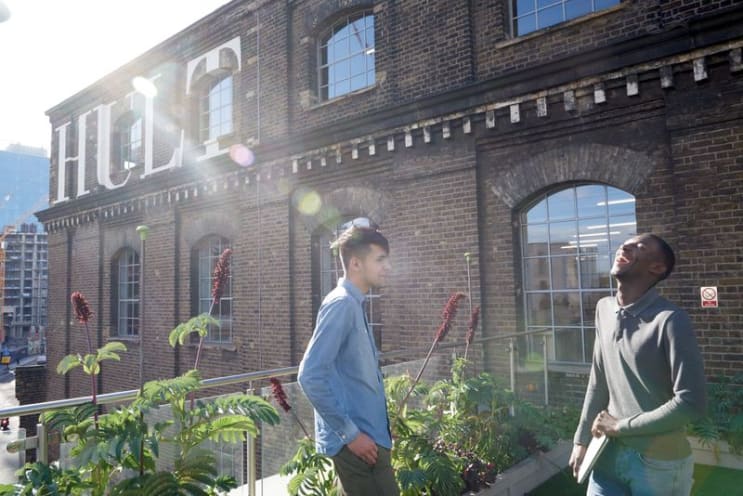 Accreditation
Hult is recognized by business education's three most prestigious international accrediting bodies: The Association to Advance Collegiate Schools of Business (AACSB International), Association of MBAs (AMBA), and EQUIS (The European Quality Improvement System). We are the first business school in the U.S. to achieve this triple accreditation, which is held by just 1% of business schools worldwide.
Curriculum
Build your core (Business/Beyond Business): Build an essential knowledge base, advanced skills, and a growth mindset through mandatory courses that form the core of your program.
Choose your path: While the core program gives you the essential knowledge and skills to succeed in any business environment, your choice of specialization gives you an edge in the fields you're most interested in pursuing after your graduation.
Challenge learning: Put theory into practice in real-world business scenarios.
Internships: Apply your knowledge, sharpen your skills, and maximise your employability with internships.
Capstone: At the end of your degree a final capstone project brings together all that you have learned throughout your degree. Choose between an internship, a written thesis, a real-world corporate or social challenge, or develop a startup with the help of our in-house incubator Hult Founders Lab.
Admission requirements
We accept online applications on our website or through the Common Application.
Hult is looking for students who will make an impact, not just in business, but in the world—and that's something test scores can't always measure. With that in mind, Hult takes a comprehensive approach to reviewing all information submitted with every application.
Suitable applicants must provide the following:
Proof of your academic achievements, including official school transcripts
Evidence of English proficiency, i.e., TOEFL/IELTS (if English is not your native language)
SAT/ACT scores (optional)
One academic reference
A Personal Statement as an essay (400-500 words) or video (2-5 mins)
USD 75 application fee
Funding
Hult offers both merit-based scholarships and need-based grants to eligible students. We can also help advise you on financial aid programs in your home country.
Tuition for 2020-2021
London: £32,500/year
San Francisco: $49,100/year
Boston: $49,100/year
Hult International Business School reserves the right to make changes in the courses offered, requirements for graduation, locations, program fees, and accommodation at any time without notice. Please ensure you have read and understood our terms and conditions, which you will be asked to accept at the point of submitting your application.
Last updated Mar 2020
About the School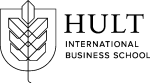 At Hult, we believe a business school should give you so much more than a degree. Our students graduate with a global network in place, the practical skills to make an impact from day one, a future mi ... Read More
At Hult, we believe a business school should give you so much more than a degree. Our students graduate with a global network in place, the practical skills to make an impact from day one, a future mindset needed to thrive in a time of change, and lifelong learning opportunities so that they can stay on the cutting edge long past graduation.
Read less