Bachelor of Business Administration
Home ›
BBA ›
Bachelor of Business Administration
Program Description
The UBIS BBA program is designed to provide students with the competencies and business know-how with an international perspective needed to gain employment and start a successful career in any size firm, company or organization or to enter a family business or start an entrepreneurial venture. All BBA students benefit from UBIS's double degree program and earn a Swiss recognized Bachelor in Business Administration as well as an American accredited Bachelor of Science in International Business by following the specially designed UBIS program in coordination with the University of the Potomac in Washington D.C. Our Business students also benefit from our Geneva facilities and international lifestyle: live and learn in the very heart of Europe.
Career Opportunities in Business:
It is ideal for students who aim for careers in the international private sector as this BBA gives them the comprehensive training that is necessary to work in any business setting; multinational corporations or start his or her own company, this BBA degree offers ideal preparation.
BBA Testimonials:
"International business sounds so large and overwhelming. But it can really be a small, tight-knit community. The professors here know your name; the school doesn't treat you like a number and living in Geneva means even the world's center of business feels like your home. It's family here." - Maureen A., Ugandan, Bachelor in Business Administration
"Today's business world is highly interconnected and globalized. An international degree is, therefore, both relevant and useful." - Sherlyn P., Swiss, Bachelor in Business Administration
My UBIS/Potomac studies have already paid off by leveraging my knowledge to a higher level and awareness of international relations and diplomatic situations. This adjacent field of study to my current professional field has permitted me to be better able to guide our clientele in terms of asset management and financial planning using a global worldview. I plan to continue to leverage this knowledge and become more involved in NGO and other diplomatic endeavors as time permits." – Michael C., American, Bachelor of Business Administration
How can I benefit from a dual degree?
One program: Two degrees (Swiss & U.S.)
Flexible study format (online, on-ground, blended- part-time, full-time)
Increase opportunities for an international career
Be part of an international and diverse student body
Form new and rewarding friendships while you build your network
Entry Requirements
Secondary School/High School Diploma
Secondary School/High School Transcript
Motivation letter
TOEFL/IELTS English placement exam
BBA Program Start Dates: January, March, May, June, September, October
BA-IR Program Format:
On-ground, Online, or Blended( on-ground & online)
BBA Program Length:
2.5 - 3 years full-time
3.5 - 4 years part-time
Tuition Fees:
Bachelor degree online: CHF19.600/year
Bachelor degree blended(on ground & online): CHF24.400/year
Application Deadline: 4-6 weeks before program start
Financing: Scholarships and Grants UBIS offers the following forms of financial assistance to its students:
Grants-financial aid based on financial need
Scholarships-financial aid based on academic merit
Last updated Feb 2018
About the School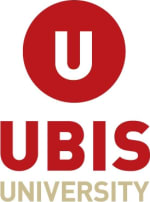 UBIS University is an internationally accredited, Swiss private university located in Geneva, Switzerland and offers Bachelor (dual Swiss/U.S.) and Master degrees in Business Administration and Intern ... Read More
UBIS University is an internationally accredited, Swiss private university located in Geneva, Switzerland and offers Bachelor (dual Swiss/U.S.) and Master degrees in Business Administration and International
Read less