Bachelor of Business Administration
Home ›
BBA ›
Bachelor of Business Administration
Program Description
The Global BBA (Global Bachelor of Business Administration) program features cross-disciplinary studies and multiple campuses. You will gain invaluable insight into both western and eastern management approaches through an array of business courses. Built on faculty expertise and accredited by AACSB and EQUIS, this innovative program is designed to train the new generation of business professionals who will lead the future of international companies and organizations.
Multiple Campuses
In the four-year Global BBA program, students will spend 6 semesters in Beijing and 2 semesters abroad (each at one of our 70+ partners worldwide without any additional tuition fees). The knowledge and skills acquired on multiple campuses will bring you a global perspective on the business world.
Accelerated Masters
Graduates of the Global BBA program can apply for direct admission into our International MBA Program. Students, in their fourth year or right after graduation, can also apply for accelerated master programs at our partner institutions overseas with simplified application procedures, discounted tuition, and even a shortened study period.
Our partners on accelerated master programs are:
Arizona State University (USA)
McGill University (Canada)
Queen Mary University of London (UK)
Manchester University (UK)
Singapore Management University (Singapore)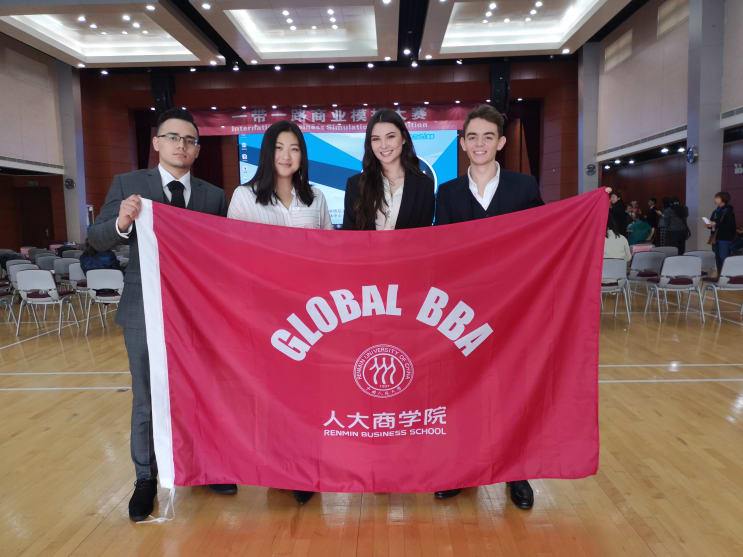 Business CompetitionsBusiness Competitions
Business competitions held throughout the school year offer students opportunities to develop innovative ideas and teamwork skills.
Extracurricular ActivitiesExtracurricular Activities
You will join a vibrant and diverse student community who live their university life to the full. Enjoy living in Beijing, traveling, and participating in all the extracurricular opportunities you will have at Renmin University.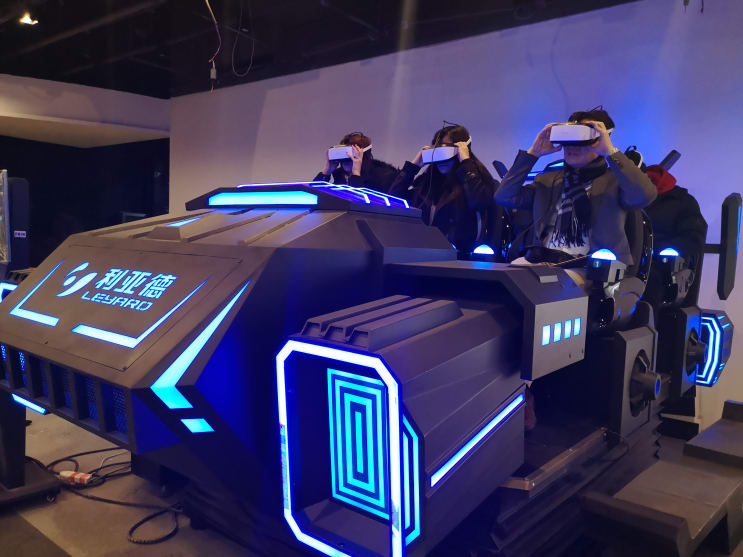 Accreditations
Renmin Business School is one of the first mainland business schools accredited by both EQUIS and AACSB (2010 and2013).
EQUIS
EQUIS assesses institutions completely. It assesses not just degree programs but all the activities and units of the institution. This includes research, e-learning units, executive education provision, and community outreach. To be accredited by EQUIS, institutions must be primarily devoted to management education. Institutions that are accredited by EQUIS must demonstrate not only high general quality in all dimensions of their activities but also a high degree of internationalization.
AACSB
AACSB accreditation represents the highest standard of achievement for business schools and less than 5% of the world's business programs have earned this prestigious accreditation. AACSB-accredited schools have the highest quality faculty, a relevant and challenging curriculum, and provide educational and career opportunities that are not found at other business schools.
CAMEA
Chinese Advanced Management Education Accreditation (CAMEA), co-organized by China Academic Degrees & Graduate Education Development Center and China National MBA Education Supervisory Committee, aims at promoting the quality of business administration education in China.
We look for candidates who are
Outstanding in academic performance and extracurricular activities
Goal-oriented, self-motivated, and strong-willed
Open-minded, proactive, and friendly
Proficient in English
Healthy both physically and mentally
Although the admission staff does not have a minimum test score or class rank in our evaluation process, we pay particular attention to your high school curriculum and your performance in that curriculum. Students who are competitive for admission to Renmin Business School have pursued one of the most demanding programs of study at their high school or secondary school. We recommend that students pursue coursework in social science, mathematics, and foreign language among others. Good records of standardized tests will be a plus, which we think demonstrates students' willingness to take on challenges. These tests include SAT, ACT, International Baccalaureate (IB), College Board Advanced Placement (AP), British A-Level exams, French Baccalaureate exams, the German Abitur, the Swiss Maturité, and Italian Maturità among others.
In selecting students, our admission staff looks for demonstrated evidence of academic ability, intellectual curiosity, the strength of character, motivation, creativity, energy, and promise for personal growth and development. We also carefully consider recommendations by counselors and teachers, the required essays, and extracurricular activities.
Last updated Nov 2020
About the School

Welcome to the Business School, Renmin University of China (RMBS)! As one of China's premier business schools, RMBS boasts the longest history of management education in China, dating back to 1950. Ou ... Read More
Welcome to the Business School, Renmin University of China (RMBS)! As one of China's premier business schools, RMBS boasts the longest history of management education in China, dating back to 1950. Our school's strengths are grounded in the rich accumulation of intellectual assets of our parent university in the humanities and social sciences, a long standing tradition of close integration between theory and practice, close engagement with enterprises and governments, and a large alumni base.
Read less
Accreditations