Program Description
Marketing
Major: Marketing
Degree / Award Title: Bachelor of Business Administration in Marketing
Offering Academic Unit: Department of Marketing
Mode of Study: Full-time
Aims of Major
Equip students with business and marketing knowledge by application-oriented teaching at an internationally competitive level.
Prepare students to adapt and contribute to various working environments in China and global markets.
Enable students to integrate marketing knowledge and broader skills to solve real business problems for companies.
Develop students' creative thinking, critical thinking and analytical ability.
Enhance students' language and communication skills.
Develop their leadership and teamwork ability.
Nurture students with a careful balance of intellectual, vocational and practical constituents making them a person with an inquiry mind, independent thinking, good work attitude and self-confidence.
Intended Learning Outcomes of Major (MILOs)
Upon successful completion of this Major, students should be able to:
Demonstrate key knowledge and skills in business-related disciplines.
Communicate effectively in English and Chinese.
Apply creative and critical thinking in solving business-related problems.
Attain personal and team goals using individual and interpersonal skills.
Demonstrate awareness of ethical and global issues in business.
Analyze determinants of consumer behaviour and purchase decision-making process, and marketing assets and capabilities.
Formulate marketing strategies.
Design marketing activities for the marketplaces.
Degree Requirements
Notes:
For students with recognised Advanced Level Examinations or equivalent qualifications.
For Associate Degree/Higher Diploma graduates admitted as senior-year intake students.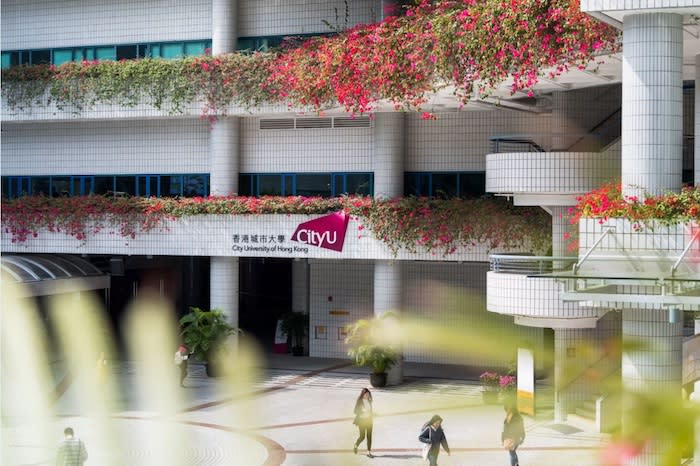 BBA Marketing
Year of Entry: 2020
Mode of Funding: Government-funded
Admission Code: 1007 BBA Marketing
Mode of Study: Full-time
Indicative Intake Target (subject to change): direct application places

Local Students: 15 (a Combined figure for programmes 1007 and 1119A)
Non-Local Students: Direct Application route for international and mainland Non-Gaokao students: around 250. NUEE route [全国普通高等学校统一招生计划(统招)] for mainland Gaokao students: around 225

Normal Duration of Programme: 4 years
Direct/Non-JUPAS Application Deadline: 2 January 2020 (Local & Non-local)
Programme Video
Our Target
We help students to develop the ability to identify, understand and satisfy customers in various contexts through the acquisition of skills in marketing analysis, planning and implementation. This programme enables students to become effective marketing managers by equipping them with the necessary professional marketing knowledge.
Why BBA Marketing
CityU BBA Marketing stands out from other BBA and Marketing programmes by providing a pioneering approach that consists of:
"i-Marketing +" - Practical and Digital Marketing-oriented
With its discovery-enriched curriculum design, students in CityU Marketing interact and connect with world-class professors, top business leaders, experienced alumni, and executives from partner companies. They are strong in teamwork, presentation, problem-solving, and communication with people of different backgrounds and cultures. As key technologies and trends will drive changes in the marketing industry, our various digital marketing courses are set to prepare students for facing the challenges of the digital marketing environment.
Analytics
Marketing Analytics are powerful tools to maximize the effectiveness of marketing efforts' and optimize their returns. With analytics, resources are used more efficiently, and wastage is minimized. This new curriculum equips our students to comprehend the output of various analytics tools, and then to use the insights generated from these tools in formulating the best marketing strategies.
Design Thinking
Design Thinking involves creative strategies to resolve issues. This is a powerful process for developing innovative solutions to problems. Our pioneering curriculum is the first in Hong Kong to integrate the knowledge of marketing with design thinking, and to prepare our graduates for leading the teams that design or re-design brands, or that reinvent the offline/online user experience for customers.
Why BBA Marketing at CityU College of Business?
The CityU BBA Marketing programme not only provides students with an interactive Internet-related learning environment and international exposure but also with practical opportunities through which they can address real business issues by working collaboratively with local and global companies and peers. Students can combine classroom learning with on-site internships by working in top companies. CityU BBA Marketing is your best choice, setting you apart from other marketing graduates in the industry.
The College of Business is among the top three business schools in Asia.
Entrance scholarships of up to HK$265,000 are available for elite students.
Overseas exchange and summer programmes are offered at over 200 partner universities around the globe!
Over 80% of students secure local and global internship opportunities in areas including banking, accounting, IT and consulting.
Joint Bachelor's Degree Program with the Department of Business Administration at National Taiwan University ("NTU")
About the Program and Benefits for Students
Study at the most prestigious Taiwan university as part of the undergraduate experience.
Receive "Bachelor of Business Administration in Marketing" from CityU and "Bachelor of Business Administration" from NTU.
Enhance intercultural competence in preparation for future career.
Gain language fluency in English, Chinese and Mandarin.
Career Prospects
Marketing careers are not only exciting and rewarding but can also lead to top management positions. Marketing is an ideal field for those who enjoy working in teams and formulating strategies for company growth.
We will prepare you for entry-level managerial positions in marketing. Equipped with a strong theoretical background, excellent communication and analytical skills and a thorough understanding of local and global business practices, you will be a popular candidate in the field. We will also help to build your confidence in facing business challenges in Hong Kong, mainland China and the global market.​
ProLink, the first networking and learning activity jointly organised by the Department of Marketing and the CityU Department of Marketing Alumni Association was successfully held on 20 February 2016 in Academic 3, CityU. A total of 37 students and 11 alumni attended the event.
We invited Mr Spencer Wong, CEO and Chief Creative Officer of McCann & Spencer, to share his experience in the Advertising and Media industry with the participants. Refreshments were arranged after the talk to provide a platform for students and alumni to network with each other and with the guest speaker.
Admission Arrangements for Direct/Non-JUPAS Applicants
Applicants to this programme (admission code: 1007) will be considered for admission to first-year studies in the Bachelor of Business Administration in Marketing programme.
Applicants seeking advanced standing entry can submit an application for the following programme:
BBA Marketing (admission code: 1119A)
A Different Learning Experience
Company Consultancy Project
We emphasise current issues in Marketing and provide ample learning opportunities for students to gain professional competence and create their own success stories. Our students work as professional consultants and their tasks involve understanding consumer buying behaviour, analysing key competitors and formulating creative and cost-effective marketing strategies, to explore new business opportunities.
The Company Consultancy Projects are well recognised in the industry and widely reported in the media. All of the participating companies highly commend the students for their creativity and presentation skills. Every year, many outstanding students have received "Company Consultancy Project Awards" for their innovative strategies and contributions.
Internship Programme
Our students gain rich work experience through internship programmes, which include the Disney Cultural Exchange and Business Practice Internships organised by the College of Business. They enjoy the numerous opportunities offered to them in prominent advertising firms and in the marketing departments of global brands.
Business Leader Forum
To provide students with a more concrete and in-depth understanding of the real business environment, we regularly invite marketing professionals and business leaders from different sectors to share their unique work experiences and success stories with students. Dinner events with the speakers are arranged, to provide students with valuable opportunities to interact with business leaders. Past guest speakers include Mr Wing-Ching Shih (Founder of Centaline Property Agency Limited), Ms Ming Chan (General Manager of Hong Kong Airlines) and Ms Lily Au (Managing Director of General Mills Hong Kong and Taiwan).
Entrance Requirements for Direct/Non-JUPAS Applicants
To be considered for admission, you must satisfy the General Entrance Requirements. Preference will be given to students with better proficiency in English in Level 4 or above in HKDSE English Language OR Grade D or above in HKALE Use of English OR IELTS overall band score of 6.5 or above.
Applications will be considered on a case-by-case basis.
Co-curricular Activities and Learning Support
Overseas Summer Programmes
Students may participate in English immersion courses, which include components such as volunteer placements, homestays and cultural activities in Australia, Canada, New Zealand and the USA. Service Learning participants also provide voluntary services in less developed areas such as the Philippines, Thailand, Mongolia, Sri Lanka and Laos.​
Young Scholars Programme
To nurture BBA students to become outstanding future leaders in the region/world, our Young Scholars Programme offers the following:
Overseas exposure during semester breaks, including study trips to renowned companies and universities;
Internship placements in multinational companies to be arranged locally or overseas;
Networking with top business students admitted locally and overseas;
Professional mentorships provided by academics and practitioners; and
The development of social responsibility through community services and voluntary work.
First-Year Curriculum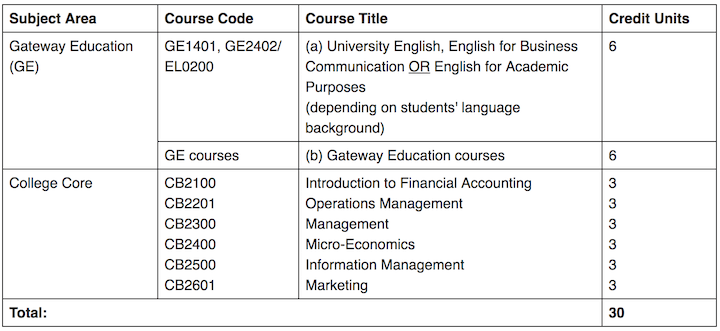 What You Will Be Studying
Major courses:
Advanced Marketing Seminar
Consumer Behaviour
E-Marketing
Marketing Research
Strategic Marketing
China Business Workshop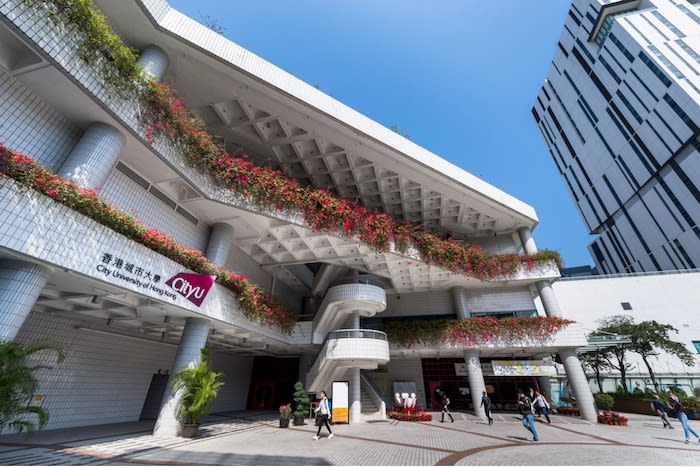 Last updated Jan 2020
About the School

Welcome to City University of Hong Kong (CityU). We are a dynamic university established in 1994 and uniquely located in the heart of Hong Kong, Asia's world city. Our goals are to pursue high levels ... Read More
Welcome to City University of Hong Kong (CityU). We are a dynamic university established in 1994 and uniquely located in the heart of Hong Kong, Asia's world city. Our goals are to pursue high levels of excellence, promote innovation and nurture creativity with the aim to improve people's lives. In a city where East meets West, our vision is to become globally recognised for professional education, one that emphasises the mutual enrichment of different cultures and intellectual traditions, and for research that makes a real difference.
Read less