Bachelor of Business Administration in Management
Home ›
BBA ›
Bachelor of Business Administration in Management
Program Description
Management
Major: Management
Degree / Award Title: Bachelor of Business Administration in Management
Offering Academic Unit: Department of Management
Mode of Study: Full-time
Aims of Major
The Management major equips students with the abilities and tools for successful management of individuals and groups in business and non-profit organizations in domestic as well as international contexts. Students will acquire the management knowledge that deals with many aspects of an organization including the formulation of goals, decision-making processes, the design of organizational structures, understanding and motivating people, leading organizational change, and strategizing and managing internationally. Courses offered to cover the following areas of study: organizational behaviour, negotiation, human resource management, strategic management, entrepreneurship, and international management.
The Management major core courses provide an overview of the core knowledge and skills required for efficiently and effectively managing and leading people and organizations. It offers a choice of two distinctive streams in human resources management (HRM) and strategy and international management (S.I.M.).
HRM stream
Prepare and develop students for a career in human resource management.
Provide students with knowledge of the central functions of human resource management.
Produce graduates who have generic skills in learning, interpersonal interaction, effective communication, working individually as well as in teams and enhance students' creativity, emotional intelligence and business etiquette.
Enable students to apply critical thinking in human resource management and demonstrate sensitivity to cross-cultural issues.
Develop in students practical skills in key areas of people-management and technical skills required of a generalist, a specialist, or a consultant in human resource management.
S.I.M. stream
Equip students with the knowledge and skills to develop effective corporate strategies.
Allow students to understand how firms operate in the international environment and gain an in-depth understanding of the development and implementation of strategy and managerial activities in relation to cross-border business activities.
Enable students to understand different elements and pathways of entrepreneurship and develop skills to conduct strategic entrepreneurship analysis in different contexts.
Help students assess how firms from emerging markets can expand and compete internationally, especially in the increasingly important Asia Pacific region.
Equip students with the analytical skills to write up a business proposal in the organization.
Intended Learning Outcomes of Major (MILOs)
Upon successful completion of this major, students should be able to:
Demonstrate key knowledge and skills in business-related disciplines.
Communicate effectively in English and Chinese.
Apply creative and critical thinking in solving business-related problems.
Attain personal and team goals using individual and interpersonal skills.
Demonstrate awareness of ethical and global issues in business.
For HRM stream
Demonstrate a conceptual understanding of human resource management.
Formulate solutions to organizational problems based on people-management knowledge.
For S.I.M. stream
Demonstrate a conceptual understanding of international business.
Formulate strategic solutions for business.
Degree Requirements

Notes:
For students with recognised Advanced Level Examinations or equivalent qualifications.
For Associate Degree/Higher Diploma graduates admitted as senior-year intake students.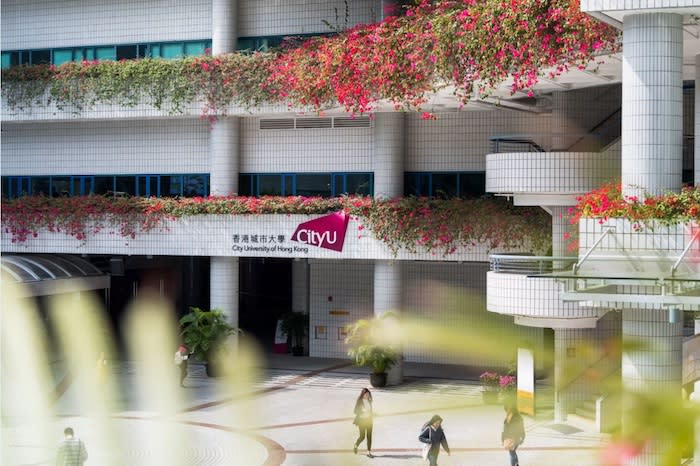 BBA Management
Year of Entry: 2020
Mode of Funding: Government-funded
Admission Code: 1005 BBA Management
Mode of Study: Full-time
Indicative Intake Target (subject to change): direct application places

Local Students: 13 for the Department of Management
Non-Local Students: Direct Application route for international and mainland Non-Gaokao students: around 250. NUEE route [全国普通高等学校统一招生计划(统招)] for mainland Gaokao students: around 225

Normal Duration of Programme: 4 years
Direct/Non-JUPAS Application Deadline: 2 January 2020 (Local & Non-local)
Department of Management
The Department concentrates on providing professional business knowledge, skills and competence that are grounded in the latest research. Our aim is to provide students with the professional skills necessary for job success, as well as the interpersonal and analytical skills necessary for developing a successful career.
The Department offers Bachelor's degrees in Business Administration of Management (BBAMGMT) in two areas:
Human Resource Management (HRM)
Strategy and International Management (S.I.M.)
These are professional degrees aimed at preparing students for entry-level professional positions. In addition, we offer four minors that give students in other disciplines an opportunity to develop managerial skills.
Why BBA Management
The BBA Management Programme aims to equip students with the abilities and tools to successfully manage the people within an organisation and manage the organisation itself, in both local and international environments. Students of this programme will acquire the knowledge to meet management challenges including decision making, leading and motivating people, leading organisational change and strategising and managing internationally. The major offers a choice of two distinctive streams: Human Resources Management (HRM) and Strategy and International Management (S.I.M.).
HRM Stream: The HRM stream is designed for students who wish to pursue a career as an in-house specialist or outside consultants in the human resource management area.
S.I.M. Stream: This stream is designed to equip students with the knowledge and skills to develop effective strategies to manage in the international business environment, particularly in the Asia Pacific Region.
Why BBA Management at CityU College of Business?
The BBA Management programme offers you:

The skills to manage people and teams successfully;
The knowledge to lead and strategise in businesses in different countries, e.g. Australia, Japan, Korea, the USA and the UK; and
Professional recognition by the Hong Kong Institute of Human Resource Management (HKIHRM).

College of Business is among the top three business schools in Asia.
Entrance scholarships up to HK$265,000 are available for elite students.
Overseas exchange and summer programmes are available in over 200 partner universities around the globe!
Over 80% of students secure local and global internship opportunities in areas including banking, accounting, IT and consulting.
What You Will Be Studying
Core courses
Corporate Social Responsibility
Developing and Presenting a Business Plan
International Business
Introduction to Entrepreneurship
Organizational Behavior & HRM
HRM stream
People & HR Analytics
Performance & Compensation Management
Staffing
Talent Management: Learning & Development
S.I.M. stream
Advanced Strategic Analysis
Doing Business in the Asia Pacific
Managing Multinational
Strategic Entrepreneurship
Elective courses
Employment Law & Practices
Leadership
Management Summer Internship
Negotiation
Product and Service Innovation Management
Bonus Features
Internship
Students Mentoring Scheme
Career Development Program
Entrepreneurship Project
Academic Planning (AP)
Social Activities
Scholarship
Career Prospects
Employers of our graduates include well-known organisations such as Li & Fung Limited, the Hospital Authority, The Wharf (Holdings) Limited, PricewaterhouseCoopers Limited, Hong Kong Productivity Council and Morgan Stanley. Job positions include human resource managers, training officers, analyst and management trainee.
Admission Arrangements for Direct/Non-JUPAS Applicants
Applicants to this programme (admission code: 1005) will be considered for admission to first-year studies in the Bachelor of Business Administration in Management programme.
Applicants seeking advanced standing entry can submit an application for the following programme:
BBA Management (admission code: 1188A)
Entrance Requirements for Direct/Non-JUPAS Applicants
To be considered for admission, you must satisfy the General Entrance Requirements.
Summer Internship Programme
Participation in the summer internship programme helps our students to develop and strengthen their business and work skills through practical work experience with organisations in Hong Kong. These experiences help to enhance our students' competitiveness in the job market and increase their qualifications for employment upon graduation. Since the summer of 2016, the MGT Summer Internship programme has been a major election credit-bearing course for HRM, IB and MGMT majors.
Professional Recognition
Our HRM stream graduates are qualified to apply for Associate Membership of the Hong Kong Institute of Human Resource Management (HKIHRM).
Co-curricular Activities and Learning Support
Dining Etiquette Workshop
The dining etiquette workshop is an opportunity to learn and practise good table manners, which are vital to creating the best impression as a professional executive. The workshop is conducted in an experiential learning format by internationally certified trainers.
Overseas Summer Programmes
Students may participate in English immersion courses, which include components such as volunteer placements, homestays and cultural activities in Australia, Canada, New Zealand and the USA. Service Learning participants also provide voluntary services in less developed areas such as the Philippines, Thailand, Mongolia, Sri Lanka and Laos.
Young Scholars Programme
To nurture BBA students to become outstanding future leaders in the region/world, our Young Scholars Programme offers the following:
Overseas exposure during semester breaks, including study trips to renowned companies and universities;
Internship placements in multinational companies to be arranged locally or overseas;
Networking with top business students admitted locally and overseas;
Professional mentorships provided by professors and professional practitioners; and
Cultivation of social responsibility through community services and voluntary work.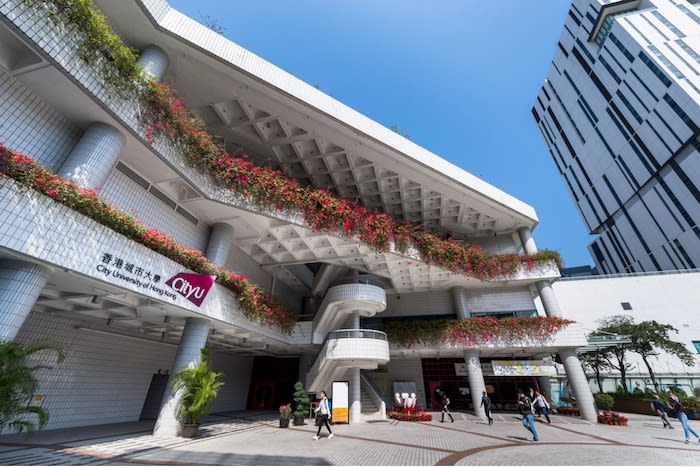 Last updated Jan 2020
About the School

Welcome to City University of Hong Kong (CityU). We are a dynamic university established in 1994 and uniquely located in the heart of Hong Kong, Asia's world city. Our goals are to pursue high levels ... Read More
Welcome to City University of Hong Kong (CityU). We are a dynamic university established in 1994 and uniquely located in the heart of Hong Kong, Asia's world city. Our goals are to pursue high levels of excellence, promote innovation and nurture creativity with the aim to improve people's lives. In a city where East meets West, our vision is to become globally recognised for professional education, one that emphasises the mutual enrichment of different cultures and intellectual traditions, and for research that makes a real difference.
Read less