Program Description
Logistics is a booming industry, full of opportunity and growth. Due to the industry's success, a qualification in logistics has become a requisite amongst aspiring business professionals. At St Theresa, we aim to produce first-class graduates in the field of logistics management. Together with our vibrant international learning environment, students shall receive an important perception into the different cultures in the world, which shall serve as a valuable asset for high quality management of globalized logistics.
What will I learn?
The Bachelor of Business Administration in Logistics Management at St Theresa International College supplies students with the necessary skills to effectively move and store items from its point of origin to the point of consumption. The program emphasizes the management and integration of customer service, inventory, packaging, and disposal. Students shall develop in-depth knowledge of all aspects of transportation systems with important considerations in legal, regulatory, and political issues. Lectures from both academic professionals and logistics industry experts shall give students unprecedented insights into modern-day logistics. Through challenging projects, field trips and internships with local and international companies, our students will be able to acquire essential practical skills and experiences necessary to succeed in the supply chain. Our numerous facilities provide students with a valuable window into the real-life industrial environment of logistics. Prior to graduation, students are required to complete the TOEIC examinations with high expectations for good achievement. Students of the logistics management bachelor's degree program can expect fundamental business classes covering marketing, finance, and economics. Students shall also cover the following specialized logistics management courses:
Purchasing and materials management
Logistics Management
Distribution systems
Supply chain management
Legal aspects of Logistics Management
If you're interested to learn and understand logistics management, we welcome you all to be a part of our St. Theresa Logistic Management community.
The Possibilities Are Endless
A career in logistics means that you will have responsibilities towards establishing advanced transportation and communication systems, in order to keep goods flowing efficiently. The program shall prepare you with the skills needed to develop innovative ways for your company to expand into new marketplaces and stand out on top of competitors.
Careers
Logistics Operations Manager
Analyst/Consultant
Road Transport Manager
Supply Chain Manager
Vehicle Fleet Manager
Customer Service Manager
Distribution Center Officer
Inventory Control Manager
Purchasing Manager
Production Manager
Import & Export Agen
tFreight Coordinator
Cargo Operations Specialist
tAcademic of Logistics Management
Before You Apply
Applicants must have successfully completed high school (M.6) or equivalent.
Applicants should have satisfactory proficiency in the English language.
Applicants must be of a good moral character and have good mental health and no contagious disease.
Applicants should forward to us the below-listed documents:
Completed application form and fees.
Certified true copy official transcript of records.
Certified true copy of National ID card or passport.
Two (2) recently taken 2×2 inch photographs.
Certified true copy of name change certificate (if any).
Last updated Dec 2017
About the School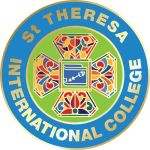 St. Theresa International College was established in 2001 as an international college of higher education, accredited by the Commission of Higher Education, Ministry of Education, Thailand. The Colleg ... Read More
St. Theresa International College was established in 2001 as an international college of higher education, accredited by the Commission of Higher Education, Ministry of Education, Thailand. The College has a long-term objective and commitment to continually develop the quality of its degree programs through international collaborations while producing valuable graduates for multi-national professions.
Read less