Bachelor of Business Administration in Business and Sustainability
Home ›
BBA ›
Bachelor of Business Administration in Business and Sustainability
Program Description
Overview
Believing in equality, human rights, justice, and conserving the environment for future generations is the mindset of students in the BBA in Business and Sustainability program. Like many leading CEOs and entrepreneurs, you realize these issues are the leading drivers of business innovation and strategy. Join the BBA and learn more about how solid values and aspirations can foster the drive to be a change leader - can drive the products, processes, and organizations of tomorrow.
Have you already taken an active role in leading change and sustainability initiatives? Students may be eligible for entrance or in-program scholarships towards their tuition.
This program is offered with two entry points:
As an undergraduate degree completion, offering years three and four in a 20-month full-time on-campus program, 60 credits. Designed for students who have already completed two years of post-secondary education.
As an undergraduate four year degree designed exclusively for students who are still working on achieving English fluency. In the first year, students will study Academic Writing, English for Academic Purposes, Global Citizenship, Civic Engagement and Business Administration. In the second year, Financial Accounting, Organizational Behaviour, Global Studies, Marketing, Environment and Justice, Economics, Human Resources Management and Statistics. During the third and fourth years, Canadian students join the cohort and together take the courses listed below, 120 credits.
English language upgrading programs are available through the International Study Centre for students looking to improve English language skills in reading, writing, speaking and listening in order to meet the entry requirements of a chosen program.
It's Time to Influence the World
Whether learning about land-use conflicts while kayaking Clayoquot Sound on Vancouver Island, understanding social issues through service learning, honing your consulting skills with real-life situations, or exploring Royal Roads University's 565 acres of natural, outdoor, learning spaces, the BBA program offers an immersed, experiential learning opportunity. We take the time needed to truly understand our relationship with the environment and with others. Learn how you can indeed make a positive change to our planet and communities - with courses that allow you to work directly with real-world clients while developing connections that can fuel careers. Whether you'll be running your own business or taking a role within another, this 120-credit, 4-year degree or 60-credit, 20-month degree completion option uses real-world situations and your instructors' industry experience and insight to dive deep into what's required to be effective in influencing and implementing, sustainable business practices.
Degree Completion Courses (years 3 & 4)
ENMN332: Managerial Accounting
ENMN426: Finance
ENSC423: Environmental Economics
ITAI: Introduction to Academic Integrity
STNBB: Pathway to the BBA
STNL300: Critical Thinking and Argument
STNL301A: Foundations of Sustainability and Business A
STNL301B: Foundations of Sustainability and Business B
STNL310: Business and Ecology
STNL311: Sustainability Marketing: A Global Perspective
STNL312: Globalization in the Business World
STNL320: Sustainability Accounting
STNL322: The Social, Political and Legal Environment of Global Business
STNL324: Business Ethics
STNL331: Strategy for Business and Sustainability
STNL333: Human Resource Management for Innovation and Sustainability
STNL401: Community and Stakeholder Relations
STNL411: Consumer Behaviour and Culture
STNL412: Sustainable Operations and Supply Chain Management
STNL420: Business Field School
STNL422: Leading Organizations
STNL425: Social Entrepreneurship
Last updated Mar 2020
About the School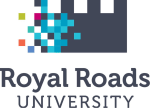 Located in one of Canada's most beautiful National Historic Sites, Royal Roads University has a long history of excellence. In 2015, we celebrated 75 years of leadership and learning - 55 years as a m ... Read More
Located in one of Canada's most beautiful National Historic Sites, Royal Roads University has a long history of excellence. In 2015, we celebrated 75 years of leadership and learning - 55 years as a military college and 20 years as a public applied research university.
Read less