Bachelor of Business Administration - Major in Marketing
Home ›
BBA ›
Bachelor of Business Administration - Major in Marketing
Program Description
The Bachelor of Business Administration (major in Marketing) program is designed to prepare students for effective careers in the management of private and non-profit organizations in Canada and around the world. The curriculum helps students develop the conceptual, human, technical and operational knowledge and skills that are critical for success.
A Bachelor of Business Administration degree (BBA) can lead to careers in accounting, entrepreneurship, finance, general management, human resource management, international business, and marketing. Armed with a thorough knowledge of business principles and practice, graduates have gone on to pursue careers as accountants, financial analysts, policy analysts, corporate executives, civil servants, independent entrepreneurs, marketing managers, human resource managers and much much more.
The BBA program begins with one year of qualifying courses. Students enter through admission in the Excellence Program and become Year One BBA students or complete a qualifying year in the Faculty of Business Administration before being internally transferred into the BBA program.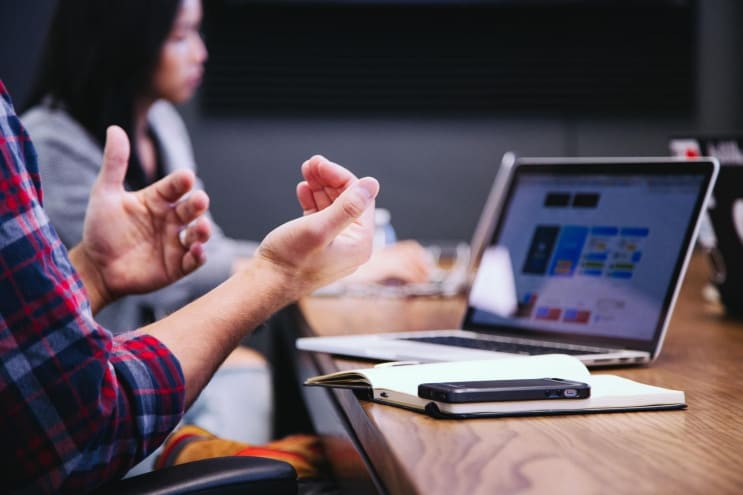 Headway / Unsplash
Major in Marketing
Why
Marketing is a chess game. It is the point of contact where an organization meets its customers. It is where business opportunities are made sense of, where the creation of value is 'designed in'. Marketing is about understanding the market, advancing competitive advantage, and outmaneuvering competitors. It is linked to imagination, innovation and leading the curve – connecting the present to the future. And, it is about creating a presence in the marketplace, a dynamic brand that communicates an organization's central passion.
Who It's For
The marketing major will be of interest to those who are both creative and analytical – those who are driven to understand both people and strategy. Future entrepreneurs working with limited assets to create the greatest possible impact. It will resonate with students who aspire to the refinement of corporate life yet need an outlet for their creative, 'out-of-the-box' thinking. It will provide the foundation for a whole range of niche specializations as future business consultants. And, it is indispensable for those looking to advance their knowledge and skills to best impact the world through not-for-profit opportunities.
What It Looks Like
Beginning with a foundational class that merges theory and application, it builds through a dynamic course that integrates marketing challenges with strategy. From here, an array of specialized classes is offered that provides a depth of insight into nuanced topics such as global strategy, branding, consumer behavior, advertising, research, analytics, and the digital space. Courses use cases, computer simulations, and live local clients to develop real-time experience in out-learning competitors and systems thinking. Courses continually evolve in our fast-moving high-tech world – never static.
Careers in Marketing
Advertising Account Executive, Social Media Strategist, Marketing Coordinator, Brand Manager, Digital Marketer, Community Relations Coordinator, Sales Manager, Market Researcher, Event Planner, Corporate Communicator, Entrepreneur.
-

Marketing Major (5 courses)

Required

BUS 310 Strategic Marketing

Required

BUS 312 Consumer Behaviour

Required

BUS 413 Marketing Research

Choose 2

BUS 317 Social Media Marketing

BUS 374 AA-ZZ Selected Topics in Marketing

BUS 410 Advanced Marketing Strategy

BUS 414 Management of Promotion

BUS 415 International Marketing

BUS 416 Sales Management and Personal Selling

BUS 417 Internet Marketing

BUS 474 AA-ZZ Selected Topics in Marketing
Program Description
The University of Regina offers a number of programs for you to gain knowledge and experience in the business.
What sells and why?
Marketing helps you develop research skills and the ability to predict consumer behavior. You will learn to create and implement marketing strategies, understand consumer buying behavior and to strategically align products with the right market. Professors will introduce the concepts and techniques used in marketing research and will teach you the skills required when marketing for public and non-profit organizations.
Career Opportunities
Graduates find jobs as advertising account executives, brand managers, market analysts, market researchers, promotions managers, sales managers and much more.
Graduation requirements
Students follow the program that is in effect at the time of their most recent date of admission, transfer or readmission, but may choose to follow changes occurring after that date.
A minimum PGPA of 65% is required for graduation.
A minimum PGPA of 80% is required for graduation with distinction.
A minimum PGPA of 85% is required for graduation with great distinction.
Students who wish to have their degree conferred as soon as possible after completing their requirements should apply while in their final semester of courses. Students who will be finishing in December need to apply by October in order to have their degree conferred in February. Students who will be finishing in April need to apply by February in order to have their degree conferred in May. Students who will be finished during Spring/Summer sessions need to apply by July in order to have their degree conferred in September. No fewer than 25 days are required to process applications for students who complete in mid-semester and those who apply after completing requirements. They will be considered at the next scheduled meetings of the Faculty and of Executive of Council.
Last updated May 2020
About the School

Top 5 Reasons Why You Will Love the U of R! High ranking: One of Canada's top 10 comprehensive universities. Support is our strength: From the moment we meet you and your family, until the moment you ... Read More
Top 5 Reasons Why You Will Love the U of R! High ranking: One of Canada's top 10 comprehensive universities. Support is our strength: From the moment we meet you and your family, until the moment you find employment after graduation, we provide personalized services to encourage and assist in your academic and career needs. State of the art facilities: Come and discover our new campus. It is modern, clean and convenient. The campus is nestled in Wascana Park, one of the largest urban parks in North America! The U of R is a global community: We are large enough to host students from over 90 countries, yet small enough to give you a more personalized and focused academic experience. You can get to know your professors and faculty members. The student to faculty ratio is 20:1. We also have many associations that you can get involved with. Check it out! Success for life: Regina is your home away from home! It is safe, affordable and provides a high standard of living. Saskatchewan has an immigration nomination program that is faster than national program and is open to University of Regina graduates.
Read less