Bachelor of Business Administration - Major in International Business
Home ›
BBA ›
Bachelor of Business Administration - Major in International Business
Program Description
The Bachelor of Business Administration program is designed to prepare students for effective careers in the management of private and non-profit organizations in Canada and around the world. The curriculum helps students develop the conceptual, human, technical and operational knowledge and skills that are critical for success.
A Bachelor of Business Administration degree (BBA) can lead to careers in accounting, entrepreneurship, finance, general management, human resource management, international business, and marketing. Armed with a thorough knowledge of business principles and practice, graduates have gone on to pursue careers as accountants, financial analysts, policy analysts, corporate executives, civil servants, independent entrepreneurs, marketing managers, human resource managers and much much more.
The BBA program begins with one year of qualifying courses. Students enter through admission in the Excellence Program and become Year One BBA students or complete a qualifying year in the Faculty of Business Administration before being internally transferred into the BBA program.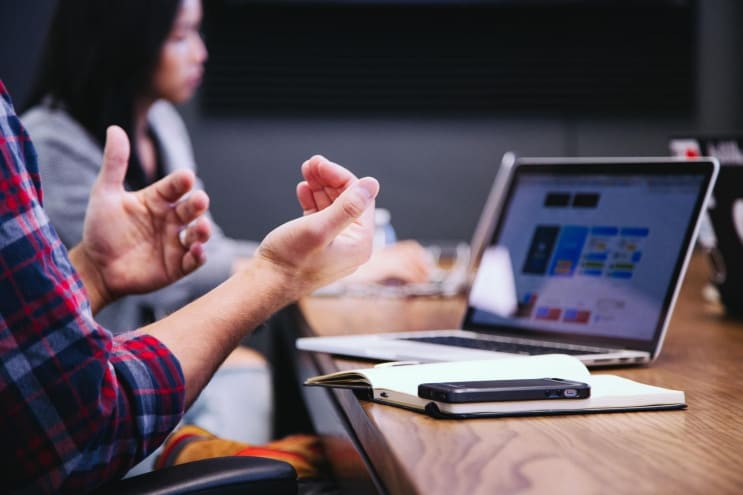 Headway / Unsplash
Major in International Business
Why
The world economy has fundamentally shifted in just the past couple of decades. The volume of goods, services, and investment crossing borders have increased exponentially. At the same time, technology has made old barriers to cross-border business such as distances, languages, time zones, cultures, and business norms increasingly irrelevant. Instead of ignoring this increasing interdependence of the world economy, we recognize it as globalization and enthusiastically study it.
Who It's For
International business is not just for people who want to spend their careers traveling and working in other cultures. Familiarity with the international business environment has become a required skill for all successful participants in today's knowledge economy.
What It Looks Like
International business examines core business functions such as finance, marketing, human resource management, and operations in the international context. However, it does not stop there.
Courses cover the political, economic, socio-cultural, technological and environmental forces that shape the global business environment. In international business courses, students also investigate international trade theory, international organizations and the monetary system, and international business culture.
A career in International Business
Government agencies, multi-national corporations, import/export companies, aid organizations, and universities all hire international business graduates. International business students sometimes combine their majors with other kinds of training, making themselves extraordinarily competitive in more traditional business fields such as accounting, finance, marketing, transportation, and shipping/logistics.
-

International Business Major (5 courses)

Required

BUS 308 International Business

Choose 2 or more

BUS 309 International Trade Management

BUS 364 Managing a Diverse Workforce

BUS 415 International Marketing

Only one of BUS 491 or ECON 342

Choose a maximum of 2

ECON 311

ECON 341

IS course numbered IS 300 or higher

PSCI 340

PSCI 343

PSCI 344

Only one of ECON 211, PSCI 240, SOC 201, an approved Language course (not the student's first language). A language course is encouraged.

Only one course completed as part of an approved International Study Aboard/Student Exchange program (consult with the Program Coordinator to obtain program approval).
Program Description
The University of Regina offers a number of programs for you to gain knowledge and experience in the business.
Go global! This program takes a global perspective on business management and gives you a thorough understanding of international trade and the international monetary system. You will learn about multinational business operations, economic integration, and international business relations, among other important topics.
Career Opportunities
Graduates find jobs as economic development officers, market researchers, trade specialists, international marketing executives, and international relations officers. Students with this degree may also want to become Certified International Trade Professionals or continue on with post-graduate studies.
Graduation requirements
Students follow the program that is in effect at the time of their most recent date of admission, transfer or readmission, but may choose to follow changes occurring after that date.
A minimum PGPA of 65% is required for graduation.
A minimum PGPA of 80% is required for graduation with distinction.
A minimum PGPA of 85% is required for graduation with great distinction.
Students who wish to have their degree conferred as soon as possible after completing their requirements should apply while in their final semester of courses. Students who will be finishing in December need to apply by October in order to have their degree conferred in February. Students who will be finishing in April need to apply by February in order to have their degree conferred in May. Students who will be finished during Spring/Summer sessions need to apply by July in order to have their degree conferred in September. No fewer than 25 days are required to process applications for students who complete in mid-semester and those who apply after completing requirements. They will be considered at the next scheduled meetings of the Faculty and of Executive of Council.
Last updated May 2020
About the School

Top 5 Reasons Why You Will Love the U of R! High ranking: One of Canada's top 10 comprehensive universities. Support is our strength: From the moment we meet you and your family, until the moment you ... Read More
Top 5 Reasons Why You Will Love the U of R! High ranking: One of Canada's top 10 comprehensive universities. Support is our strength: From the moment we meet you and your family, until the moment you find employment after graduation, we provide personalized services to encourage and assist in your academic and career needs. State of the art facilities: Come and discover our new campus. It is modern, clean and convenient. The campus is nestled in Wascana Park, one of the largest urban parks in North America! The U of R is a global community: We are large enough to host students from over 90 countries, yet small enough to give you a more personalized and focused academic experience. You can get to know your professors and faculty members. The student to faculty ratio is 20:1. We also have many associations that you can get involved with. Check it out! Success for life: Regina is your home away from home! It is safe, affordable and provides a high standard of living. Saskatchewan has an immigration nomination program that is faster than national program and is open to University of Regina graduates.
Read less