Bachelor of Business Administration - Major in Human Resource Management
Home ›
BBA ›
Bachelor of Business Administration - Major in Human Resource Management
Program Description
The Bachelor of Business Administration program is designed to prepare students for effective careers in the management of private and non-profit organizations in Canada and around the world. The curriculum helps students develop the conceptual, human, technical and operational knowledge and skills that are critical for success.
A Bachelor of Business Administration degree (BBA) can lead to careers in accounting, entrepreneurship, finance, general management, human resource management, international business, and marketing. Armed with a thorough knowledge of business principles and practice, graduates have gone on to pursue careers as accountants, financial analysts, policy analysts, corporate executives, civil servants, independent entrepreneurs, marketing managers, human resource managers and much much more.
The BBA program begins with one year of qualifying courses. Students enter through admission in the Excellence Program and become Year One BBA students or complete a qualifying year in the Faculty of Business Administration before being internally transferred into the BBA program.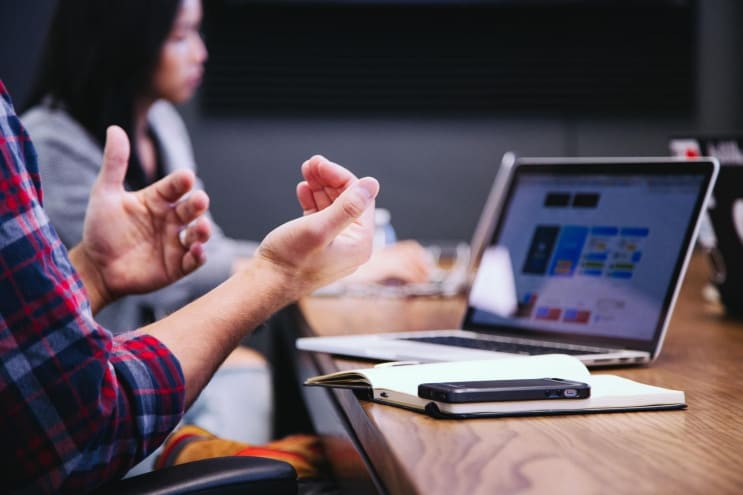 Headway / Unsplash
Major in Human Resource Management
Why
Human Resource Management is about managing people within organizations in order to help the business gain a sustainable competitive advantage. HR majors will delve into the fields of management and psychology to learn about the underpinnings of human behavior and how to leverage that understanding to recruit, select, train, and motivate employees in order to improve an organization's performance. HR majors will learn about group dynamics, leadership, organizational culture, negotiations, and how to align HR functions with business strategy to achieve organizational objectives. HR majors will also learn about industrial relations, including how to manage people and processes within unionized environments, as well as conflict resolution.
Who It's For
The HR major will be of interest to students who are interested in managing people—understanding what drives them and how to organize them to achieve great things. This major is for students who want to be exposed to a diverse set of perspectives. The practice of HRM is influenced by many disciplines, so HR students will learn from specialists in behavioral science, human resource management, industrial relations, sociology, industrial-organizational psychology, and organizational behavior.
What It Looks Like
The HR Major begins with two foundational classes. BUS 260 teaches students the theory of how people and groups function within organizational settings, whereas BUS 250 teaches students how that theory is used in practice. From there, students can choose their journey. Students can focus on "micro" issues, such as staffing, training and development, performance management, or compensation. Students can also focus on more "macro" issues such as industrial relations, leadership, occupational safety, conflict resolution, and organizational change. The major ends with the strategic human resource management course, which teaches students how the different HR functions integrate strategically to achieve organizational objectives.
Careers in Human Resource Management
Human resource manager/specialist, job analyst, labor relations specialist/director, occupational health and safety specialist, payroll and compensation administrator, recruiter, talent manager, staffing manager, and training and development manager
-

Human Resources Major (5 courses)

Required

BUS 453 Strategic Human Resource Management

Choose 3

BUS 301 Negotiation

BUS 354 Occupational Health & Safety

BUS 355 Introduction to Industrial Relations

BUS 356 Staffing Organizations

BUS 357 Compensation

BUS 358 Training and Development

BUS 361 Management of Performance

BUS 362 Leadership

BUS 363 Organization Analysis

BUS 364 Managing a Diverse Workforce

Choose 1

BUS 455 Conflict Resolution in Employee – Management Relationships

BUS 461 Organization Change and Development

BUS 462 Judgment and Decision Making

BUS 473AA-ZZ Selected Topics in Human Resource Management
Career Opportunities
Graduates find jobs as employment benefits coordinators, employment officers, human resources managers, labor relations negotiators, and training specialists.
Graduation requirements
Students follow the program that is in effect at the time of their most recent date of admission, transfer or readmission, but may choose to follow changes occurring after that date.
A minimum PGPA of 65% is required for graduation.
A minimum PGPA of 80% is required for graduation with distinction.
A minimum PGPA of 85% is required for graduation with great distinction.
Students who wish to have their degree conferred as soon as possible after completing their requirements should apply while in their final semester of courses. Students who will be finishing in December need to apply by October in order to have their degree conferred in February. Students who will be finishing in April need to apply by February in order to have their degree conferred in May. Students who will be finished during Spring/Summer sessions need to apply by July in order to have their degree conferred in September. No fewer than 25 days are required to process applications for students who complete in mid-semester and those who apply after completing requirements. They will be considered at the next scheduled meetings of the Faculty and of Executive of Council.
Last updated Apr 2020
About the School

Top 5 Reasons Why You Will Love the U of R! High ranking: One of Canada's top 10 comprehensive universities. Support is our strength: From the moment we meet you and your family, until the moment you ... Read More
Top 5 Reasons Why You Will Love the U of R! High ranking: One of Canada's top 10 comprehensive universities. Support is our strength: From the moment we meet you and your family, until the moment you find employment after graduation, we provide personalized services to encourage and assist in your academic and career needs. State of the art facilities: Come and discover our new campus. It is modern, clean and convenient. The campus is nestled in Wascana Park, one of the largest urban parks in North America! The U of R is a global community: We are large enough to host students from over 90 countries, yet small enough to give you a more personalized and focused academic experience. You can get to know your professors and faculty members. The student to faculty ratio is 20:1. We also have many associations that you can get involved with. Check it out! Success for life: Regina is your home away from home! It is safe, affordable and provides a high standard of living. Saskatchewan has an immigration nomination program that is faster than national program and is open to University of Regina graduates.
Read less