Bachelor of Business Administration: International Business (BBA)
Home ›
BBA ›
Bachelor of Business Administration: International Business (BBA)
Program Description
H.A.M.K.: Higher Education with a Professional Profile
In International Business we believe in competence, confidence and courage!
Due to Coronavirus pandemic, HAMK has made it possible for new students to start their studies in the autumn as online studies from their home countries and arrive to Finland for on campus studies in January 2021. In addition, it is possible to pay the tuition fee in three installments.
When you study in H.A.M.K. International Business, you will prepare yourself for a future by focusing on the three main educational pillars:
Leading International Networks
Dynamics of Global Markets
Learning by Doing
Our Degree Program in International Business provides students with a Bachelor's degree in Business Administration (BBA) with the scope of 210 credits, which can be completed in 3.5 years. The degree is completed entirely in English. Your study path will be constructed of modules focusing on our three main educational pillars, where the focus is on International Management, Global Markets and Business Development. We implement studies by combining theory and practice with an entrepreneurial mindset.
Competence, confidence and courage
We have a collage of nationalities and cultures coming together to create a truly international environment. Throughout your studies, you will be working in cross-cultural teams and developing professional business expertise. Presentation skills and confidence are one of the key competencies you will acquire during your studies. Our global staff engages with students and encourages them to reach their best professional potential.
Achievable skillset after graduation
manage international projects
operate in international sales teams
innovate marketing solutions
adapt various cost models
implement financial operations for SMEs
supervise global partners
innovate as an entrepreneur
lead global teams
coordinate events
plan market entries
identify digital trends
map customer journeys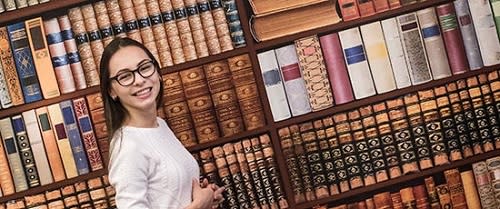 Getting Down to Business
Our objective is to educate experts in International Management and Global Markets. We co-operate with numerous companies in the region offering you the possibility to put theory into practice. You will have an opportunity to plan extensive business projects and participate in organizing larger events. The most successful learning methods are projects utilizing real company assignments.
Excel Away
You will acquire practical knowledge of planning, organizing and managing international business operations, including import/export activities. Our focus lies on communication and cooperation skills as well as on entrepreneurial thinking. By being active, you can build important networks. On these pages, you will find information about studying practicalities in general. For more detailed information on the degree program's course implementation, visit the latest curriculum and check out the courses of the group.
International Business Study Modes
8-16 and 18-100 Study Modes This theory is supported by practice which forms the basis of the University of Applied Sciences studies. The Degree Program in International Business provides a flexible combination of theory and practice to prepare you for an international career. The main method used in teaching is learning-by-doing. A student-centered focus is predominant in the degree program, and to support this we offer the 8-16 (full-time) and 18-100 (part-time) study modes: 8-16: The student will study each day between the hours of 8-16, and will accumulate credits on a weekly basis. The student will receive guidance and support throughout their study period, and will work together in teams/groups that will simulate the workplace environment. 18-100: The student will have contact lessons approximately once a month on Friday evenings and on Saturdays. Teaching method will be close to a flipped classroom so that the student is able to combine his daily work into given assignments. The study method requires independence as well as the capability of working in teams.
Double Degree Opportunities
International Business Degree Program currently has five double degree partners in three countries and we are continually working to increase this. Studying for a double degree means that your third year of study will be conducted at the partner university, and after completion, you would receive two Bachelor Degrees; one from H.A.M.K. and one from the partner University. This is a marvelous opportunity to improve your international competences and it makes you so much more attractive to employers when job hunting.
Last updated Oct 2019
About the School

Häme University of Applied Sciences (HAMK) is a multidisciplinary higher education institution situated centrally in the most populated a??rea of southern Finland. HAMK offers inspiring higher educati ... Read More
Häme University of Applied Sciences (HAMK) is a multidisciplinary higher education institution situated centrally in the most populated a??rea of southern Finland. HAMK offers inspiring higher education and customer-oriented applied research. Häme University of Applied Sciences is authorised by the Government of Finland, and is situated centrally in the most populated area of the country, southern Finland, where about half Finland's population live.
Read less