Program Description
The Finance and Banking program covers three wide-ranging areas of finance: corporate finance, investments, and financial institutions. The program gives students the practical skills and knowledge needed to be successful in analyzing and solving problems encountered in financial careers.
Dual Degree Options
Finance and Banking students wanting to develop a deep understanding of the world while boosting their employability are able to obtain a second degree from The University of Northampton or The University of the West of England by studying for an additional nine months in the U.K.
CFA Institute University Affiliation Program
The Finance and Banking program incorporates over 70 percent of the CFA Program Candidate Body of Knowledge and emphasizes the CFA Institute Code of Ethics and Standards of Practice. Students are well positioned to obtain the Chartered Financial Analyst® designation, the most recognized and respected investment credential in the world.
Co-Branded Program
The Finance and Banking program is co-branded with Maybank Kim Eng (Thailand). This collaboration enhances the program's relevance, giving students and faculty the chance to interact with professionals in the industry and the ability to stay on top of changes in the field of finance. Other benefits include internships at Maybank Kim Eng and seminars and workshops from professionals at Maybank Kim Eng.
CIMA University PartnerThe world-renowned CIMA is an organization for Management Accountants. Finance and banking students get seven exemptions for CIMA papers and on successful completion of the Operational Case study (OCS) exam are awarded the CIMA Diploma in Management Accounting.
State-of-the-Art Bloomberg Financial Markets Lab
The Bloomberg Financial Markets Lab at Stamford uses the same information and state-of-the-art technology relied on by professionals, to give students hands-on experience in the financial world. The dedicated lab allows finance and banking students to experience dealing room dynamics. They learn by analysis of real-world problems and partake in simulated trading with real-world data. Students can also learn from Bloomberg specialists and earn additional Bloomberg certification.
Site VisitsStudents on the Finance and banking program have the opportunity to visit numerous institutions and multinational corporations such as The Stock Exchange of Thailand, the Bank of Thailand, Maybank Kim Eng (Thailand), Bualuang Securities, and more. These visits aid students in developing their knowledge of how real working environments apply theoretical principles and give students the chance to build connections and interact with industry experts.
InternshipsFinance and banking students gain valuable experience through an internship. Students previously completed successful internships at a variety of places including ECCO, DutchMill, AIP Global, Broadgate securities, The Pacific Securities Co., LTD, Chuayram Engineering, S2M Group, Kyra Mode, and A. Stotz Investment Research.
You will learn and develop skills in:
Investments
Financial Analysis
Trading
Portfolio Management
Commercial Banking
The Latest Technology; from the Bloomberg Terminal to Excel
Credit Analysis
You will be able to:
Research, Interpret and Analyze Financial Data
Trading Operations Activities and Simulate Investment Analysis
Earn Bloomberg Certifications
Work with a team, negotiate successfully and solve conflicts
Evaluate Risks and Returns
Explain various elements of the financial system and how they work together
Deliver Presentations with confidence and poise
Career Opportunities
Stockbroker
Financial Planner
Loan Officer
Securities Analyst
Credit Analyst
Risk Manager
Investment Banking Analyst
Cash Manager
Underwriter
Capital Budgeting Analyst
Insurance Agent
Financial Analyst
Project Finance Manager
Mortgage Banker
Duration & Price
Start date: 3 intakes per year: March, July, November
Duration: 3.5 years
Price: 18,697 USD (approximate total program fee)
Locations: Thailand – Bangkok
Last updated Nov 2018
About the School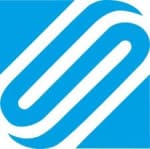 Stamford has both Thai and international undergraduate and graduate degree programs. It has a campus as well as a learning center in Bangkok and another campus in Hua Hin. The international faculty ma ... Read More
Stamford has both Thai and international undergraduate and graduate degree programs. It has a campus as well as a learning center in Bangkok and another campus in Hua Hin. The international faculty makes Stamford one of the most experienced and diverse faculties in Thailand, coming from countries that include the UK, USA, Germany, France, China, and many more.
Read less