Bachelor of Business Administration (Honours) in Supply Chain Management and Analytics
Home ›
BBA ›
Bachelor of Business Administration (Honours) in Supply Chain Management and Analytics
Read more about this program on the institution's website
Program Description
This programme is offered within the BBA(Hons) Scheme. The credit requirements of this programme are indicative only. They are subject to review. All BBA(Hons) students must complete a short work placement during their studies, either in summer or during semester time. The Department provides assistance in finding suitable placements.
Programme Aims
Supply chain management focuses on how firms optimise resources in a logistics network that delivers value to end customers. As Hong Kong is a logistics and trading centre of global importance, supply chain management is of particular relevance to many businesses and industries. With the advancement of technological innovation and business analytics, the integration of management knowledge and analytical skills becomes essential for supply chain managers to make decisions.
This programme provides students with a well-rounded business education specialising in supply chain management and analytics. The curriculum aims to develop students' skills and knowledge in business and supply chain analytics, information technology and innovation, operations and cross-functional management, international business, and transport logistics to meet the current and future needs of logistics and supply chain related industries. The programme emphasises active student participation and industry collaboration.
Characteristics
The programme curriculum is designed to satisfy the demand for logistics and supply chain-related industries by producing graduates with the knowledge and analytical skills to manage the global flows of goods in the supply chain. In particular, this programme develops students' awareness of the technologies and innovations in supply chain management and helps them to apply their knowledge and skills to cope with various supply chain challenges.
It combines Core Subjects in supply chain management and analytics (e.g., supply chain analytics, logistics technologies and distribution management, digital procurement management, etc…) and a wide range of Elective Subjects in three areas, namely technologies and analytics, supply chain management and international shipping and aviation logistics.
There is a strong emphasis on interactive and student-centred learning methods, including case studies, projects, presentations and simulation exercises. Visits to companies and other organisations are arranged, and practitioners are invited as guest speakers to share their practical experience with students.
All students in the Faculty of Business are encouraged to participate in a range of extracurricular activities, such as leadership training camps, peer tutoring, mentorship and exchange with institutions overseas or in the Chinese mainland.
Each student may be assigned a mentor (an experienced executive or manager in the business world) who provides advice and support and helps students to plan their careers and to prepare for their first jobs after graduation.
If students wish, and subject to availability, they can spend a semester studying at another university overseas or in the Chinese mainland and have the credits counted towards their PolyU degree.
Work-Integrated Education (WIE)
To graduate, every student must complete 100 hours (3 training credits) of WIE. The Department has developed opportunities for students to work in firms either during the summer vacation or as part-timers. Summer placements may be found in Hong Kong, the Chinese mainland or overseas. These, and other forms of work experience, can be counted towards the WIE requirement.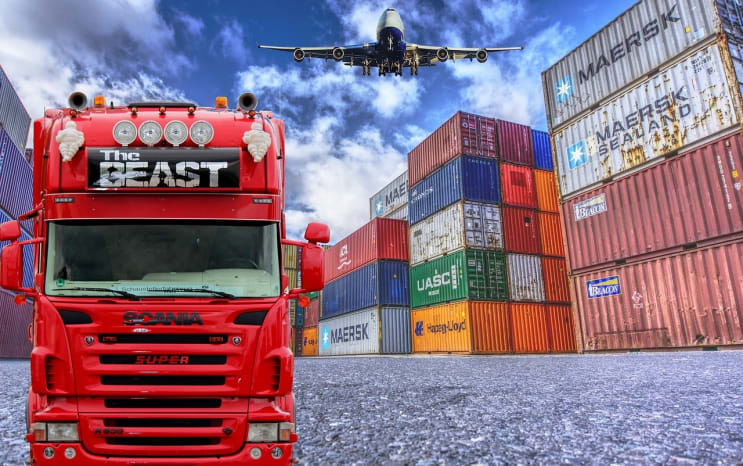 Curriculum
This is a very flexible programme that offers a wide range of subject choices, reflecting the multidisciplinary nature of SCMA.
Year One covers the University Core Curriculum and fundamental business subjects, such as Leadership & Intrapersonal Development, Healthy Lifestyle, Introduction to Psychology, Introduction to Economics, Introduction to Statistics for Business, along with Broadening subjects and Language and Communication Requirements subjects.
From Year Two onwards, students continue their general business education with subjects such as Business Analytics, Strategic Management, and Business Finance, and study more specialised SCMA subjects such as Digital Procurement Management, Logistics Technologies and Distribution Management, Management Science, Managing Innovation and Technology, Supply Chain Analytics, and Strategies and Technologies in Warehousing Management. They also have the chance to integrate their knowledge through a one-year-long capstone project in their final year of study.
Along with a Major in SCMA, students can take a Minor, either in another business discipline or in a non-business discipline.
Professional Recognition
Graduates are granted full exemption from the Professional Qualifying Examination (PQE) (Logistics Stream) of The Chartered Institute of Logistics and Transport in Hong Kong (CILTHK).
Graduates with passes in required subjects may satisfy the partial educational requirements for membership of The International Institute of Management (IIM).
They are also granted partial exemption from the qualifying examinations of The Chartered Institute of Procurement and Supply (CIPS).
Graduates are also qualified to register as Associate Members of The Institute of Purchasing & Supply of Hong Kong (IPSHK).
*Recognition is subject to assessment.
Career Prospects
The multidisciplinary nature of the programme, which requires knowledge and skills in transport logistics, supply chain management, business and organizational management, maximises the range of employment opportunities available to graduates of BBA-SCMA (formerly known as BBA-GSCM). Graduates may find employment opportunities in organisations that are involved in procurement, merchandising, shipping, transport, retailing, warehousing, trading and logistics services.
Entrance Requirements
PolyU welcomes applications from qualified candidates from around the world. The following guidelines are for the reference of students who wish to seek admission to PolyU based on non-local qualifications. Qualifications that cannot be found below will be considered on a case-by-case basis.
GCE A-level / International A-level

GCE Advanced Level or International Advanced Level with passes in 3 AL, OR 2 AL and 2 AS, subjects

(This is only the minimum eligibility criteria. Applicants who gain admission, typically, attain at least BBB in 3 AL subjects.)

International Baccalaureate (IB)

A minimum score of 24 with at least grade 4 in 2 Higher Level subjects

(This is only the minimum eligibility criteria. Applicants who gain admission, typically, attain a score of 30 or above, including bonus points.)

SAT Reasoning Test/ACT/Advanced Placement Test/SAT Subject Tests

A High School (Graduation) Diploma (non-Chinese curriculum) and any one of the following:

a total score of 1190 in the SAT Reasoning Test; or
an American College Test (ACT) composite score of 24;

and

grade 3 in two Advanced Placement (AP) subjects; or
a score of 600 in two SAT Subject Tests

[English language requirement is waived for those attaining a score of 590 or above in the Evidence-based Reading and Writing in the SAT]
Applicants with good results in the GCE A-level / International A-level or International Baccalaureate (IB) can be granted up to 25% credit transfer upon admission to the 4-year degree curriculum.
Testimonies
You will feel empowered, enriched and enlightened not only by the Global Supply Chain Management (GSCM) programme but also by the global and dynamic vision of the University. Although GSCM focuses on logistics networks, you will learn about more than just optimisation, gaining essential insights into the pragmatic competencies needed for a forward-thinking perspective in many or even all types of industries. Not just GSCM lecturers, but also other faculty members are brimming with compassion and zeal to educate future prospects like us. As a non-local student, I particularly appreciate the University's vision of integrating internationalism and localisation to encourage personal growth and open-mindedness, offering a university life I wouldn't miss out on! Opportunities range from scholarships to competitions; I went on an exchange trip to Copenhagen and a study tour in the UK and took up an internship in Hong Kong.
The best part has been joining various schemes and projects beyond my studies, which have enriched my physical, mental, spiritual and social life. University life is a time in which we can explore and discover many things while stepping out of our comfort zones to be inspired and learn.
Irene M. Soetaman
Last updated Nov 2020
About the School
With 80 years of proud tradition, PolyU is a world-class research university, ranking among the world's top 100 institutions. The Hong Kong Polytechnic University (PolyU) is a home for educating think ... Read More
With 80 years of proud tradition, PolyU is a world-class research university, ranking among the world's top 100 institutions. The Hong Kong Polytechnic University (PolyU) is a home for educating thinkers, communicators, and discoverers in delivering positive impact. We are committed to training tomorrow's leaders today, through a professionally-oriented education that delivers graduates unrivaled placements to thrive in businesses and industries. We strive for inter-disciplinary research and impactful innovations for discoveries to solve real-world challenges. Our researchers are developing breakthrough ideas, fostering sustainability, lifting economic outcomes, and improving communities' lives for the benefit of Hong Kong, the nation, and the world.
Read less