Bachelor of Business Administration (BBA in Management or Tourism)
Home ›
BBA ›
Bachelor of Business Administration (BBA in Management or Tourism)
Program Description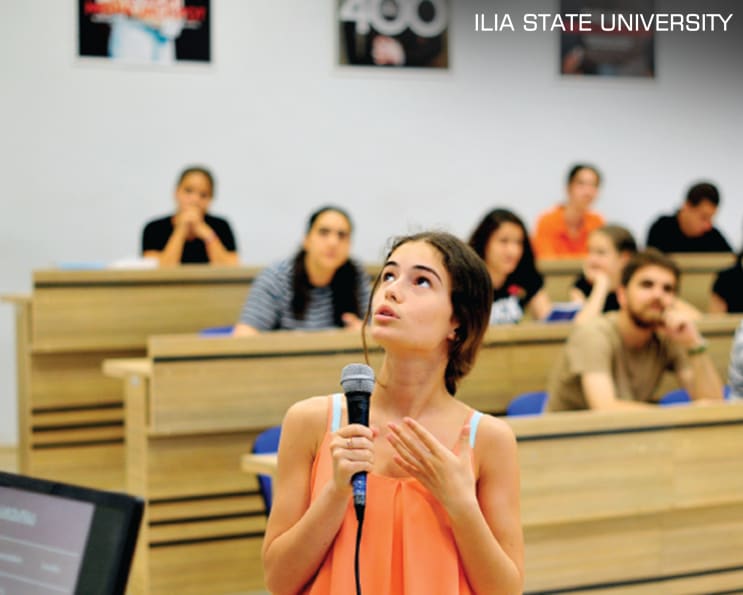 Why choose Business Administration Bachelor Program at Ilia State University?
Ilia State University Faculty of Management, Technology, and Education is the No 1 study destination of Georgian freshmen since 2015.
Internship possibilities in various public entities and private enterprises.
Graduates are familiar with the main theories and concepts, as well as modern management approaches and practical aspects of management to solve the problems of the 21st century.
Ilia State University offers modern facilities, an excellent library, and a vibrant student life.
Our students have an opportunity to spend an exchange semester in more than 30 European universities within the Erasmus + program.
Description
The bachelor's program in Business Administration at Ilia State University is designed for international students who get a degree to compete for the jobs of today and tomorrow by building a comprehensive base of knowledge. This major prepares professionals for a variety of positions in for-profit, nonprofit, and public-sector organizations globally. The program aims to prepare business administration professionals equipped with up-to-date knowledge and entrepreneurial skills in one managerial area (management, tourism). The program helps its students to develop competence in the application of business management tools, business communication one of them, for effective performance in the modern global business environment.
Bachelor students of Ilia State University English language programs will have an opportunity to study international relations as their minor program.
International Relations minor program has an interdisciplinary approach and links with other study disciplines, such as political science, history, economics, and international law. The program deals with the major concepts, theories and research methods relevant for international relations. It provides students an interdisciplinary knowledge of contemporary global politics, policy research and equips them with the necessary research and analytical skills to better understand modern developments at national, regional and international levels.
Program Duration is 8 Semesters (240 credits) and the graduates have the opportunity to acquire minor specialization along with the core one. The structure of the program consists of a general module - 60 credits, core specialization (major) - 120 credits, minor (in International Relations) - 60 credits.
Academic Degree
Bachelor of Business Administration in Management (BBA in Management) or Bachelor of Business Administration in Tourism (BBA in Tourism)
Admission requirements
Successful completion of secondary (high) school
English-language proficiency (equivalent to B2)
Interview
Deadlines
Intake for Autumn Semester: 10 August
Intake for Spring Semester: 30 November
For more information, please visit us @ https://iliauni.edu.ge/en/international
Last updated Apr 2020
About the School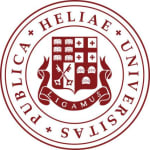 Ilia State University was founded in 2006, as a result of the unification of 6 different academic institutes with long and varied histories. Currently, Ilia State University is one of the leading rese ... Read More
Ilia State University was founded in 2006, as a result of the unification of 6 different academic institutes with long and varied histories. Currently, Ilia State University is one of the leading research and educational institutions in Georgia, which aims to create, transfer and apply knowledge for the purposes of scientific advancement and societal development at the local as well as at the international level. ISU provides extremely advanced academic community where the students can learn from experts and gain the qualification they are looking for. Ilia State University represents a special connection between students and professors – a multifunctional educational and scientific institution where the joint work of professors, students, researchers and instructors creates a unified space for higher education and research.
Read less