Bachelor of Business Administration (BBA)
Home ›
BBA ›
Bachelor of Business Administration (BBA)
Program Description
Bachelor of Business Administration (BBA)
"Learn how to deal with complex issues, lead teams and make business decisions while prioritizing financial, marketing and human resources tasks across a variety of organizational structures."
PROGRAM OVERVIEW
Course Name: Bachelor of Business Administration (BBA)
Validated /awarded by: F.P.T. University Vietnam
Type of Course: Full-time, degree-awarded program
Duration: 3 Years (8 terms)
Intake: January | May | September
Accreditation: Globally-accepted
Tuition fee: 14,800 USD – 17,000 USD (Total)
This program aims to develop students' business acumen and management capabilities through an innovative and internationally recognized program built on the expertise of the leading professionals in the discipline. This program will:
Prepare students to launch their career at a global level and play a fundamental role in companies and organizations by providing them with the technical knowledge and leadership skills needed in the Finance, Entrepreneurship, Marketing and International Business sectors.
Provide an international environment and connections to the business world that will enable students to lead a successful career in the world's top corporations or set up their own business.
WHY CHOOSE BBA PROGRAM AT F.P.T. UNIVERSITY?
Vietnam is one of the fastest-growing economies in Asia with a stable social environment and a highest rate of integration into the global networks
F.P.T. University is the leading private university in Vietnam that provides internationally recognized programs. F.P.T. university currently holds 3 stars in the QS World University Rankings System
F.P.T. University offers excellent education quality for lower fees compared to the same higher education standard offered in other Asian countries
The industry-oriented academic curriculum provides students with enormous opportunities to get high-paid career after graduation or develop their start-up projects by themselves
Outstanding graduates have high chance to pursue further study/research in the same discipline at F.P.T. University. Graduates with great potential also have the distinct possibility of getting recruited directly by F.P.T. affiliate companies operating in 19 countries around the world.
CAREER OPPORTUNITIES
The broad spectrum of the Bachelor Degree in Business Administration means that graduates are able to choose from a wide range of career paths across various business sectors. Graduates with excellent academic achievements are also eligible to continue their quest for higher education and attend a postgraduate program. This bachelor's graduates aspire to work in positions such as:
Financial Advisor
Client and Business Support
Equity Dealer
Management Trainee
Junior Financial Controller
Executive Assistant for CEO
Treasury Dealer
Equity Dealer
ON-THE-JOB TRAINING
On-the-Job Training component creates opportunities for students to join real projects, real international working environment, and gain valuable hands-on experiences. This optional module brings the competitive edge and highly increases the chance of getting employment after graduation to its participants.
COURSE ASSESSMENT
In this course, assessment is a combination of
Individual exams and presentations
Group assignments and presentations
Group coursework and individual coursework
In the final term, students are required to complete a Capstone Project as the main work to determine their academic achievement. This project is used to evaluate and represent your hard work and effort during your study. Details of assessment requirements will be specified in the full course description given by your lecturer at the beginning of each course.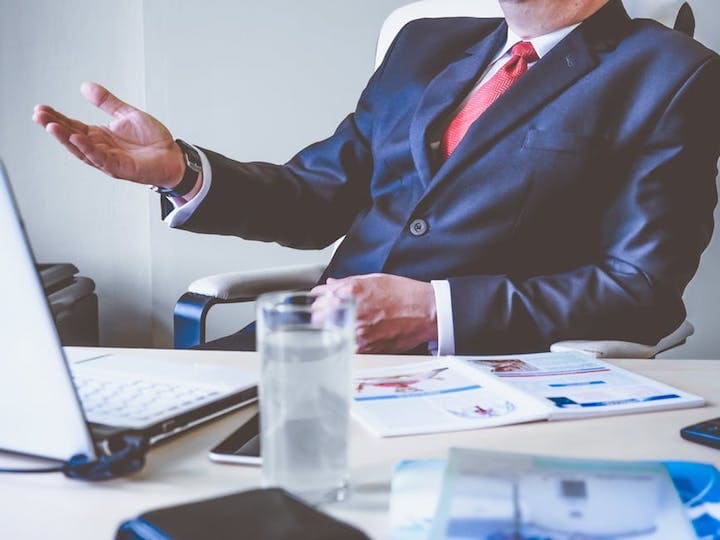 ENTRY REQUIREMENTS
1.Academic Qualification The candidates who are seeking admission to the program must have:
A High school certificate from a national-accredited educational institute.
The following examples demonstrate some qualifications from different countries accepted by F.P.T. University:
Bangladesh: Higher Secondary Certificate
Cambodia: Upper Secondary School or Baccalauréat
Ghana: West African Senior School Certificate Examination (WASSCE)
Indonesia: Upper Secondary School Diploma (Ijazah SMA) or Certificate of Final National Examination (Surat Keterangan Hasil Ujian Nasional)
India: Senior School Certificate / Pre-University Certificate / Pre-Degree Certificate
Kenya: Kenya Certificate of Secondary Education or East African Advanced Certificate of Education
Laos: Upper Secondary School Diploma
Nigeria: West African Senior School Certificate Examination (WASSCE)
Philippines: High School Diploma
Senegal: Baccalaureate / Technical Baccalaureate
Others
2.English proficiency
Success at F.P.T.U. begins with a strong comprehension of the English language. Because our rigorous courses are taught in English and move at a fast pace, fluency in the language is necessary for understanding concepts and expressing yourself effectively. Applicants whose native language is not English must provide evidence of English language proficiency. You need to meet one of the following requirements:
TOEFL (PBT): 550/ TOEFL (IBT): 65
IELTS: 6.0 or Equivalent
(Test score must be valid at the time of submission)
ADMISSION PROCEDURE
STEP 1: Information Research and Consultation
Contact International Admission office through email, Whatsapp, website, phone, etc.
STEP 2: Submission of Application
Submit all required documents for admission Prepare the first installment of tuition fees
STEP 3: Offer Letter and Fee Plan
Receive of Conditional Offer letter and Fee Plan Accept for admission and scholarship (if qualified)
STEP 4: Receive of Admission Letter
Transfer the first (or all) installment of tuition fees Receive Admission Letter and Visa Reference Code Prepare for travel
STEP 5: Post Enrollment
Submit original copies of required documents Contact Student Services for preparation of study
Last updated Apr 2019
About the School

Vietnam officially joined the WTO in 2006, which urges the country to have highly qualified human resources for a developing knowledge society, especially in highly value-added fields. In acknowledgin ... Read More
Vietnam officially joined the WTO in 2006, which urges the country to have highly qualified human resources for a developing knowledge society, especially in highly value-added fields. In acknowledging the shortcomings of a traditional university system for today's needs; from the encouragement of the government in educational socialization for greater human resource development; and from the demand of FPT Corporation - the biggest IT and Telecommunications Corporation in Vietnam, FPT University was officially established one decade ago.
Read less