Bachelor of Business Administration (BBA)
Home ›
BBA ›
Bachelor of Business Administration (BBA)
Program Description
What Will You Learn?
In this three-year programme, you learn about management principles and practices, market influences, operations, finance and communication, and more. Because of this broad knowledge, you can analyse complex business problems from different perspectives, and easily cross different boundaries that may exist within and between organisations. Among other topics, you will learn about:
Operations. Learn how businesses optimise their practices.
Finance. Understand how businesses are financed, and how to judge the profitability of investments.
Accounting. This skill set gives you the ability to systematically understand the financial activity of a business.
Marketing. You will be introduced to the basic concepts of marketing, learning how companies attract and keep their customers.
BBA Specialisations
During the third year of the programme, you will take courses from a specialisation of your choosing.
Finance
International Business
Shipping Management
What kind of jobs can you get with a Bachelor of Business Administration?
Because of the broad and generic first two years of the program, you are not limited to a singular area of expertise, not even after your one-year specialisation. Of course, a specialisation in for example finance helps when you want a career in finance.
Your degree could lead to an international career in:
Consultancy. Use your expertise to help businesses optimize their activities.
Marketing and sales. Find the best ways to sell your company's products or services.
Shipping. By its very nature a global business, shipping companies are always looking for candidates with an international perspective.
Public relations. Manage a company's public image.
Finance. Steer investments and ensure profitability.
Management. The skills you gain from this degree are an excellent fit for someone with leadership ambitions.
The list is almost endless. You can even start your own company.
Programme Structure
The academic year at BI is divided into two semester, one in the fall and one in spring. There are exams at the end of each semester. This programme structure will give you an overview of which courses you will be taking in this programme and when you will be taking them.
During the third year of the programme, you will take courses from a specialisation of your choosing.
Admission Requirements
Admission requirements for both international and Norwegian applicants are as follows:
1. TRANSCRIPT AND CERTIFICATES
General international university entrance qualifications. Good skills in Mathematics are also recommended. You may find what is considered university entrance qualifications from your country in the 'GSU' list. Please download the latest version of the 'GSU' list from this website.
Transcripts and certificates from all previous academic education should be submitted. Copies of transcripts and degrees should be certified as true copies and include an overview of the grade scale used, indicating best and poorest grade and last pass grade. Transcripts not in English or a Scandinavian language must be accompanied by a certified English translation. From some countries one year of college or university is required in addition to the school leave certificate.
All applicants are required to send an official Transcript of grades from every school and/or university they have attended.
2. ENGLISH TEST
A satisfactory English language test is required for all applicants, with minimum scores:
TOEFL – 550 (paper based) or 78 (internet based)
IELTS Academic – 6.0
Pearson PTE Academic test - 55
University of Cambridge, Certificate in Advances English - B
The European Language Certificate (telc), telc English B2-C1 University
Intitution code TOEFL: 0529
3. LETTER OF MOTIVATION
In the Letter of Motivation you should explain what your ambitions/dreams are and how this relates to your choice of programme at our school. We would also like to know why you prefer to study in Norway. The Letter of Motivation should be about 1 page.
4. CV
A short CV listing your education (school name, degree and number of years) and work experience (employer's name, type of work, time of duration, dates) as well as personal information, including your postal and e-mail addresses. Please include full postal and e-mail address. The CV must be typed.
5. LETTER OF RECOMMENDATION
A letter assessing the applicant's character, traits, strengths and abilities is also required. This letter of recommendation will provide us with insight into evaluating the applicant's competency and potential for a Bachelor degree programme. This letter cannot be written by anyone who is a member of the applicant's family or circle of friends. Please note that recommendation letters older than three years will not be accepted.
6. COPY OF PASSPORT
All applicants should include a certified true copy of their passport showing nationality, name and validity dates. Please provide certified true copies of previous residency permits to Norway as well.
7. FINANCIAL PLAN
All international applicants must submit a personal financial plan. The financial plan is a general overview of how you intend to finance your degree and living expenses. Please click on the link to download the financial plan template.
Last updated Sep 2018
About the School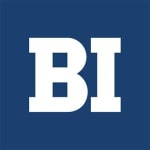 BI Norwegian Business School is a private, non-commercial foundation (founded in 1943) providing knowledge and competence both to the private and public sectors. BI Norwegian Business School is a self ... Read More
BI Norwegian Business School is a private, non-commercial foundation (founded in 1943) providing knowledge and competence both to the private and public sectors. BI Norwegian Business School is a self-owned foundation whose purpose is to conduct education and research at a high international level within management, administration, economics and marketing. BI is a strong player on the international arena as well: through its operations in China, Lithuania and Australia, through its exchange agreement with a more than 140 universities all over the world, and through its international programmes taught entirely in English in Norway.
Read less