Bachelor of Business Administration (BBA)
Home ›
BBA ›
Bachelor of Business Administration (BBA)
Read more about this program on the school's website
Program Description
The Bachelor of Business Administration (BBA) degree is designed to provide students with a broad knowledge in a variety of core business subjects. NUCB provides an innovative, international program jointly held with the Management & International Studies Faculties that will help you develop the necessary business acumen to help launch your career.
Studying Business Administration at NUCB will allow you to develop your skills in accounting, management, ethics, management, marketing, and strategy, all of which are key competencies you'll need to succeed in today's dynamic global business environment.
With a degree in general business, students are not limited to a singular area of expertise. Graduates can expect careers in the banking and financial sectors, consultancy, human resources and marketing roles. It can also give you the skills to create your own business, or to take on business and management roles within more creative industries. Employment opportunities are limited only by your knowledge, experience, and ambition.
In today's globalized world, where competition among businesses is at an all-time high, there are very few careers in which a comprehensive knowledge of business isn't admired.
The best graduates can expect to be placed in various challenging roles to make use of their skills at being equally talented at managing numbers as they are at managing people - they're leaders, strategic thinkers, creative problem solvers, and innovators.
Furthermore, this degree also prepares candidates to apply for a master's program further in their career after gaining much-needed work experience.
Internationally accredited
NUCB is one of 817 business schools in 53 countries and territories that have earned AACSB Accreditation. There are only three other schools in Japan that also have AACSB.
AACSB-accredited schools have better programs, better faculty, better students with higher overall GPAs, more international students, more employers that recruit from them, and graduates that receive better salaries.
Active learning
NUCB is renowned as a pioneer of implementing active learning methods. This innovative participant led learning method is in contrast to the traditional one-way faculty-led mode of instruction and engages students in activities such as discussions, group work, and presentations.
Studies have proven that when students engage in activities it promotes increased content knowledge and higher order thinking skills such as critical thinking and analysis as well as positive attitudes towards learning in comparison to traditional lecture-based delivery.
A truly international campus
In 2017, NUCB received 103 international exchange students from 32 countries around the world. In 2018, NUCB ranked 1st in Central Japan in the Times Higher Education World University Rankings for "Internationality". This category ranks universities that have a supportive and inclusive university environment full of talent from across the world.
Learn from the best
Almost 80% of our faculty have obtained a doctorate degree from top institutions around the world including Harvard, MIT, and London Business School to name a few. In addition, we adhere to the strict standards set by the education boards of AACSB and AMBA in that our faculty must also possess significant work experience related to their field and make a continuous impact in the academic world.
Curriculum
Strategic Thinking
Financial Analysis
Behavioral Economics
Managerial Accounting & Control
Corporate Finance
International M&A Strategy
Technology & Operations Management
Competing in Emerging Markets
Business Analysis
Managerial Economics
Managing in New Asia
Marketing Management
New Age Marketing
Business Model Innovation
Service Design
Consumer Behavior
Business Plan
Design Thinking
Strategy for Competitive Advantage
Innovation Management
Innovation & Creative Thinking
International Entrepreneurship
Leadership Development
Leadership & Organizational Behavior
Business Ethics & Corporate Governance
Entrepreneurship and Family Business
Risk Management and Sustainability
Human Resources Management
Managing Multinational Corporations
Strategic Change Management
Enterprise Turnaround Strategy
Last updated Oct 2020
About the School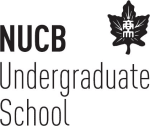 Nestled in the heart of East Asia, Japan consists of four major islands with a population of over 126 million. Known for its advanced education, Japan has the highest number of Nobel prize winners of ... Read More
Nestled in the heart of East Asia, Japan consists of four major islands with a population of over 126 million. Known for its advanced education, Japan has the highest number of Nobel prize winners of any Asian country, and the second highest of any country since 2000. Japan is the third largest national economy in the world, with Greater Nagoya, the center of manufacturing craftsmanship, producing nearly 1% of world GDP annually. As the third-largest city in Japan, Nagoya is located between Tokyo and Kyoto and is well known for its close proximity to numerous natural scenic and tourist attractions and is a great place both to study and to enjoy your time in Japan.
Read less