Bachelor of Biotechnology Industry (Hons)
Program Description
Professional Recognition: Malaysian Qualification Agency (MQA)
Intake: January / April/ June / September/ December
Duration: 3 Years
Fees: RM 31,845
Entry Requirements
Foundation in Science Program from UNISEL/ Matriculation Certificate in Science from Ministry of Education/Private Institution with at least CGPA 2.00; or
Diploma in Biotechnology/Science from UNISEL/ Matriculation Certificate in Science with at least CGPA 2.00; or
STPM/A-level or equivalent with at least 2 principals inclusive of Science subject (Biology/ Chemistry/ Physics/ Science)
Overview
This program will provide students with:
fundamental knowledge, principles, and skills in biotechnology.
strong analytical and critical thinking skills to solve problems by applying knowledge, principles in biotechnology.
ability to acquire and apply the basic knowledge and skill in science and biotechnology.
Skills and understanding of biotechnology processes will be developed through a planned series of practical skill-based activities.
Students will be exposed to a hands-on activity via, labwork, assignment, and a thesis that are designed to allow the development of hands-on skills and develop creativity in designing and planning.
Students will also expose to the needed soft skills in real-life situations as individuals involved with the biotechnology industry. This set of skills acquired through learning courses, assignments, a thesis that emphasize soft skills such as the communication and presentation skills, critical thinking and scientific problem solving (pre-planning, production, and organization), leadership skills and entrepreneurship.
Program Learning Outcomes
At the end of this programme, students should be able to:
Demonstrate a comprehensive understanding of plant biotechnology, microbial biotechnology, animal biotechnology, marine biotechnology, industrial biotechnology, and bio-entrepreneurship.
Analyze, synthesize and apply knowledge and information in various areas of biotechnology.
Apply theoretical knowledge and practical skills in relevant areas of biotechnology.
Posses good interpersonal skills and communicate effectively.
Make a decision and work independently.
Manage basic biosafety and biohazard facilities.
Function effectively as an individual, leader, and teamwork.
Pursue life-long learning to meet global challenges.
Be professional and ethical in their profession.
Career Opportunities
Research Officer
Science Officer
Lab Manager
Product Specialist
Laboratory Executive
Tissue Culturist
Environmental / Safety Specialist
Quality Controller
Entrepreneur
Research Associate
Lecturer
Scientist
Expected Salary
Public Sector: Basic starting monthly salary is around RM1,650; plus allowances (such as housing and services) the total can amount to around RM2,300.
Private Sector: The amount of basic starting monthly salary can vary from the above amount. However, the total amount of monthly salary earned (inclusive of allowances) is subject to negotiation and which can be higher than that earned in the public sector.
Last updated Feb 2018
About the School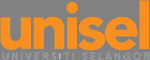 Universiti Selangor (UNISEL), formerly known as Universiti Industri Selangor was established on 23 August 1999. Currently operating at two campuses; the sprawling 1000-acre Main Campus in Bestari
Universiti Selangor (UNISEL), formerly known as Universiti Industri Selangor was established on 23 August 1999. Currently operating at two campuses; the sprawling 1000-acre Main Campus in Bestari
Read less