Bachelor of Arts in Translation
Home ›
BA ›
Bachelor of Arts in Translation
Read more about this program on the school's website
Program Description
The aim of the Programme is to "educate bilingual and bicultural communicators for professional translation and language careers". Teachers of the Department of Translation, Interpreting and Intercultural Studies share with students their expertise in academic research, their experience of frontline fieldwork in interlingual and intercultural communication, and their pedagogic vision. Students are thus prepared to meet the cultural, socio-political and economic needs of the local community, as well as those of a rapidly developing China.
The Programme provides a strong mix of both academic intellectual training and professionally- oriented practice. It offers a range of specialist options such as Computer-Aided Translation, Spanish-Chinese Translation, Literary translation, Media Translation, Legal Translation, Scientific-Technological Translation, and different forms of Interpreting. In their final year, all students undertake a one-year Honours Project. This involves an extended translation of 10,000 words, plus critical commentary, or alternatively a research project of similar length.
Double Major
Stuents may choose to take a Double Major Programme in Translation and English Language and Literautre, which provides training in both fields.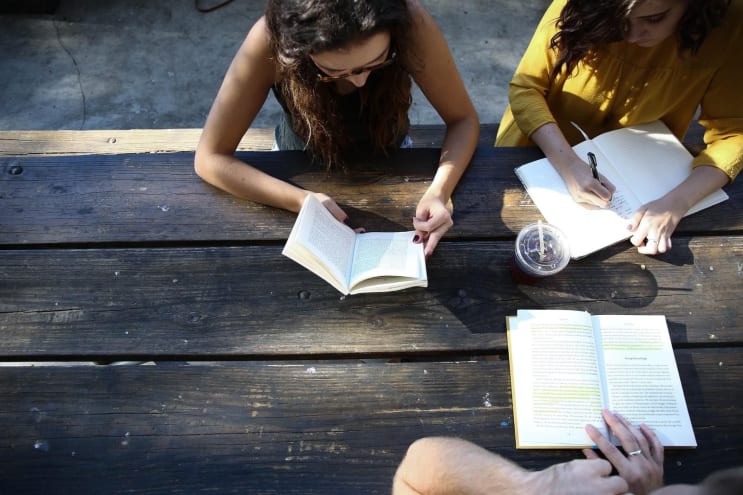 Alexis Brown / Unsplash
Scholarship
Apart from a wide range of scholarships/awards open to all students in the University on the basis of academic merit and other criteria set by the donors, four are bestowed exclusively to students in the Translation Programme:
BATRAN Programme Entrance Student Scholarship
Three Translation students who have obtained a cumulative Grade Point Average of 3.4 or above in the first-year Bachelor degree study will each receive HK$5,000.
Equity Financial Press Limited Scholarship
Donated by the Equity Financial Press Limited, two local full-time Year 2 Translation students who have achieved the highest cumulative Grade Point Average of at least 3.40 in the previous academic year will each receive HK$20,000.
Prof Jane Lai Prize
Donated by a group of staff members in honour of Prof Jane Lai, Emeritus Professor of Hong Kong Baptist University, the prize provides an annual sum of $2,000 to a final year Translation student who produces the best Honours Project.
Hong Kong Translation Society F.C. Lo Scholarship
The Hong Kong Translation Society awards one scholarship of HK$8,000 to a final year student in Translation who has achieved outstanding academic results in the previous year of study.


Careers
With a translation degree in hand, you're well-equipped for a whole variety of jobs: translation and interpreting of all kinds, of course, but beyond that, almost anything that demands an advanced proficiency in bilingual communication and expert intercultural competence. Our graduates have found jobs as court interpreters, government translators, public relations managers and news reporters. Others have gone into fields such as arts management, magazine journalism, bilingual editing, foreign diplomacy, and even marketing. The Translation Programme gives you a gateway to all these and many more.
Last updated Jan 2020
About the School

The Faculty of Arts is an essential part of Hong Kong Baptist University, an institution that is firmly committed to being "a leading liberal arts university in Asia for the world delivering academic ... Read More
The Faculty of Arts is an essential part of Hong Kong Baptist University, an institution that is firmly committed to being "a leading liberal arts university in Asia for the world delivering academic excellence in a caring, creative and global culture."
Read less