Program Description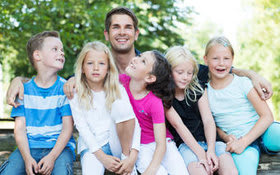 The aim of the bachelor's degree course alt = "Social work is to optimally prepare students for the various fields of application in social work. The degree can be completed in addition to a job. In addition to the bachelor's degree, the graduates receive state recognition as social workers / social pedagogues or Social worker / social worker .
In 8 semesters, the bachelor distance learning "alt =" social work "imparts knowledge and skills for activities in the numerous fields of action of social work and opens the possibility to participate actively and professionally in the socio-political change process.
alt = "Study social work alongside work
The focus of the course is to provide the students with the knowledge and skills required to perform their tasks in core areas such as child and youth welfare, culture and leisure, including media work, refugee assistance and care, and psychosocial counseling Facilitate health promotion and prevention.
The study of social work is aimed at people who are aiming for an academic degree either directly after completing their formal university entrance qualification or as part of their professional activity - in the course of further qualification or reorientation. In addition, the students acquire the skills of scientific work and research in the field of social work.
alt = "Social work in practice - increasing demand for academic professionals
The course is characterized by a high proportion of practical experience. In addition to the expert teaching staff, the students also bring their practical experience into the course, reflecting on the practice with the theoretical knowledge they have acquired during their studies.
After the successful completion of the Bachelor alt = "Social work and the additional qualification as a state-recognized social worker / social worker or social worker , there are a variety of professional perspectives for the graduates. Social workers work in child and youth social work, debt counseling, in Homes and residential groups, in senior citizens' help, in the management of clubs and associations, in advice centers, in health offices, in general social service, in the rehabilitation of people with disabilities, in family education centers, in socio-cultural centers and training institutions or in intercultural district and Community work.
Normal period
Distance learning: 8 semesters 180 ECTS
The actual study period can be extended free of charge for up to 4 semesters over the standard period of study.
baseline
With sufficient number of participants in the winter semester (October) and summer semester (April)
accreditation
Accreditation of the degree program by the accreditation agency AHPGS.
tuition fee
Distance learning: € 207.00 / month (total amount € 10,711.00 plus one-time examination fee of € 775.00 - includes the issuance of the certificate for state recognition as a social worker / social pedagogue (old = "social work").
study form
Distance learning with real or online face-to-face events: Distance learning takes place alternating between self-study with exercise books and all-day Saturday seminars (approx. 12 Saturdays per semester) at one of our numerous nationwide study centers or online in the "virtual lecture hall" of the DIPLOMA online campus.
In the 5th, 6th, 7th and 8th semester, a 100-day practical phase for "state recognition" is planned; a professional activity in the field of social work can be taken into account parallel to the course.
admission requirements
General higher education entrance qualification, technical college entrance qualification, passed master's examination or in accordance with the ordinance on the access of professionally qualified persons to the universities in the state of Hesse, ie either
Completion of a career advancement training of at least 400 hours, a technical college or a vocational or administrative academy or
Final exam in a state-recognized apprenticeship, followed by at least 2 years of professional activity and passing a separate university entrance exam.
For further information on special qualifications, please contact DIPLOMA Hochschule. Applicants who do not meet the requirements mentioned above may initially attend the course as guest auditors if the access authorization is within a max. 2 semesters is achieved.
For foreign degrees, equivalence for admission must be demonstrated.
degrees
Bachelor of Arts (BA) and state recognition as a social worker / social worker.
Graduates receive a bachelor's certificate and a certificate, as well as a "Diploma Supplement" and a "Transcript of Records" written in English, which identify him / her internationally as an academic with a bachelor's degree. In addition, the state is recognized as a social worker.
Course contents
The total number including the bachelor thesis is 15 modules. In the compulsory elective area, you can choose one of the following majors:
alt = "Social work with children and adolescents
Psychosocial counseling and health
Professional challenges in social work through digital media.
The course "alt =" Social Work "also conveys knowledge and professional core competencies in the following areas, among others (for a complete overview, see modules and events under further information):
Ethical, socio-philosophical, sociological, educational, psychological, medical, media education, legal and political foundations of social work
Theories and methods of social work
Administration, organization & management in social work
alt = "Social work in a cultural context
Gender & diversity
Communication, teamwork, conflict management
applications
With the bachelor's degree and the professional certificate as "Staatl. Recognized social worker / social worker / social worker / "you have a wide variety of career opportunities. A successful bachelor's degree is also the basis for a master's degree, which in turn can lead to a doctorate.
Last updated Mar 2020
About the School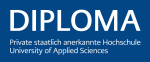 The DIPLOMA University is a privately run, state recognized university of applied sciences located in the picturesque medieval city of Bad Sooden-Allendorf in North Hesse. The notation Bad identifies ... Read More
The DIPLOMA University is a privately run, state recognized university of applied sciences located in the picturesque medieval city of Bad Sooden-Allendorf in North Hesse. The notation Bad identifies the city as a recognized spa destination with a long tradition in medical wellness and health treatment. Besides the main campus there are notable campus extensions in more than 25 cities in Germany and one in Italy.
Read less
Bad Sooden-Allendorf ,
Aalen ,
Baden-Baden ,
Berlin ,
Bochum ,
Bonn ,
Friedrichshafen ,
Hamburg ,
Hanover ,
Heilbronn ,
Kaiserslautern ,
Kassel ,
Kitzscher ,
Magdeburg ,
Mainz ,
Mannheim ,
Munich ,
Ostfildern ,
Würzburg ,
Regenstauf ,
Nuremberg ,
Wiesbaden ,
Wuppertal ,
Germany Online
+ 23 More
Less