Bachelor of Arts in Psychology
Home ›
BA ›
Bachelor of Arts in Psychology
Read more about this program on the institution's website
Program Description
*Our University's Response to Covid-19*

Midway University plans to resume on-campus, face-to-face instruction, and residential operations for the 2020-21 academic year. We will begin classes on Monday, August 17, 2020, as originally scheduled.

We have already implemented extensive new policies and are making campus modifications to ensure safe distancing in our classrooms, residence halls, dining hall, workspaces, athletic facilities (including the new Hunter Field House), and other common areas.

Though the state of Kentucky currently has stable, low rates of infection, we are committed to helping our international students and are exceptionally offering an online, long-distance learning option. Contact us to learn more about the online option for the fall semester.
Psychology
The Bachelor of Arts in Psychology degree program at Midway University enables students to:
Develop a foundation of knowledge to support core studies in Psychology, including basic knowledge of research methods and statistics.
Demonstrate a broad knowledge of the core areas of Psychology supporting the research areas of the EPPP, Kentucky State Board of Psychology, the Profiles of Undergraduate Programs in Psychology APA, 2005 industry norms of by four-year liberal arts colleges/universities.
Demonstrate knowledge in specific areas of interest outside of the Psychology core.
Explore the Psychology profession through capstone experience that integrates theory and practice, emphasizes leadership, and provides opportunities to evaluate future directions.
Graduates are prepared for entry-level occupations in the mental health and therapeutic sector and for application to graduate study programs.
You can earn your psychology degree on-campus in our traditional semester format or online in our accelerated 8-week module courses. Students looking to do counseling work should consider the Concentration in Alcohol and Drug Abuse Counseling.
Career Outlook
How can a psychology degree work for you? According to the Bureau of Labor Statistics, the annual mean wage for psychologists in Kentucky in 2015 was between $81,960 and $85,060. Between 2014 and 2024, the growth of the profession is expected to skyrocket by 19%.
Individuals with a psychology degree work in a variety of environments and serve in roles such as:
Counselor
Psychologist
Social Worker
Therapist
Rehabilitation center assistant
Teacher
Why Midway?
16:1: Student-to-faculty ratio
Affordability: 90% of students receive some form of financial assistance
Support: Meet faculty face-to-face to get in-person assistance

A Peek Inside Our Program
You will earn your psychology degree by completing 120 credit hours. (4 years full-time)
Course Listings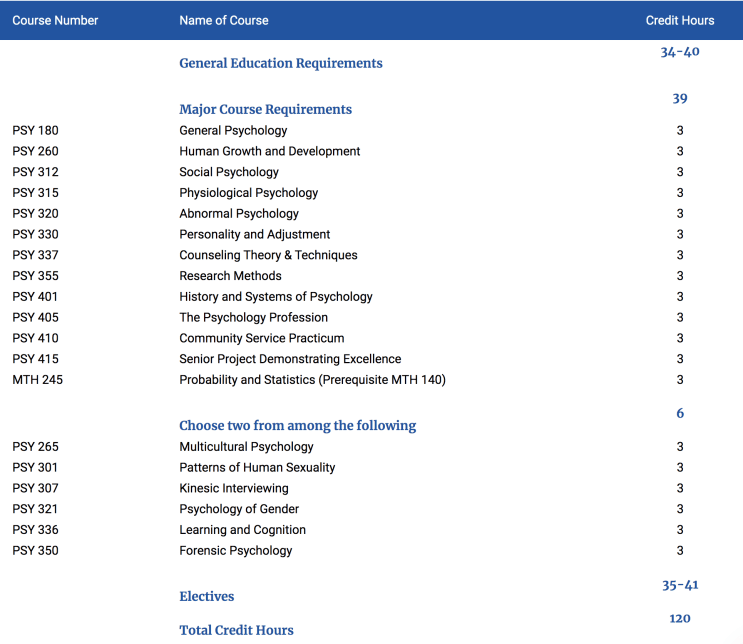 Admissions Process
Common Application: We accept online applications on our website or through the Common Application.
Complete the application: Apply Online or Download Application (PDF). A nonrefundable application fee of $30.00 is required before the application can be processed.
Submit High School Transcript – Official transcripts should be mailed directly by the high school to the Office of Admissions or sent electronically by a secured third site (i.e. Parchment Exchange, National Student Clearinghouse).
Official TOEFL/IELTS/SAT scores – Midway University will accept official score reports from the testing organizations. You can submit one of the scores as part of the Application Process.
Midway's SAT code is 1467 and ACT is 1528
Last updated Jul 2020
About the School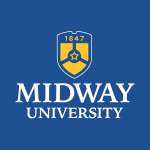 Midway University, located in Midway, Kentucky, is a private, non-profit liberal arts college, founded in 1847 by Dr. Lewis L. Pinkerton, as the first school in the United States to serve orphaned and ... Read More
Midway University, located in Midway, Kentucky, is a private, non-profit liberal arts college, founded in 1847 by Dr. Lewis L. Pinkerton, as the first school in the United States to serve orphaned and disadvantaged women.
Read less