Bachelor of Arts in Psychology
Home ›
BA ›
Bachelor of Arts in Psychology
Program Description
Psychology
The Department of Psychology aims to provide excellent, international-standard education and training in psychological science with the goal of being one of the top psychology departments in Turkey. Students will study the broad range of the discipline, focusing on both theoretical and applied aspects of psychology, with a strong emphasis on developing a vigorous research methodology, scientific critical thinking, and applicable study skills. This learning will be facilitated by our faculty of talented, active, international researchers.
The Department of Psychology fully embraces the flipped classroom approach to education, which we use to demonstrate psychological phenomena, as well as experimental and data-analytic techniques. Students will be regularly designing and conducting their own experiments and projects. Furthermore, students will be encouraged to develop their skills by actively contributing to faculty research projects: we firmly believe that psychological science is best learned from active psychological scientists, and interested students will be able to work alongside us as voluntary assistants, in our new dedicated research facilities.
The Department of Psychology teaches entirely in English. Our faculty, as well as our department, includes native English speakers. Moreover, our faculty is in collaboration with academics from top universities around the world who are experts in their area.
Graduation Prerequisites:
Students are recommended to give priority to courses in their registered semester. If there are any non-taken or withdrawal courses from previous semesters, students should complete those courses firstly. After completing these courses, students can also take courses from upper semesters with the approval of their advisors. Students can take more than 36 ECTS (up to 42 ECTS) with obtaining the signature from their advisors. Relevant document can be requested from Registrar's Office. The document should be signed by their advisors.
Elective courses in the Psychology Department are categorized into three subgroups: departmental elective, non-departmental elective and free elective. Departmental elective courses include PSYC code courses offered by our department. Non-departmental courses are offered by other departments (no PSYC code courses). Free elective courses include both departmental and non-departmental courses a student can take. Students can take 20 ECTS non-departmental, 18 ECTS departmental and 25 ECTS free elective courses.
There is no compulsory internship in our department. However, students are encouraged to do an internship and lead to institutions in our department. You can have further information at the in internship link page on our website.
Job Opportunities:
Training in psychology provides a broad range of skills, easily applicable in many industries. Psychologists work in clinics, therapy and rehabilitation centers and hospitals, in schools and education, in human resources and personnel selection, in marketing and market research, in research companies, and in advertising agencies.
Program Educational Objectives
Psychology department identified the following list of educational objectives for the undergraduate program:
The major objective of the psychology department is to have graduates, who are equipped with the basic skills of critical and scientific thinking, research in addition to the fundamental ethical principles.
Psychology department undergraduate program is designed to provide students with theoretical knowledge and applied skills in basic fields of psychology.
The program aims to have graduates who can scientifically interpret the effects of behavioral and mental functions and/or can provide clinical or organizational services throughout their career in different fields (education, research, human resources, etc.)
By including detailed training of both theoretical and applied aspects of psychology, the undergraduate program aims students' evaluation of the field from a different perspective. For that aim, learning different research methods, scientific critical thinking, and applied educational skills are highly valued in the program.
Student Outcomes
Psychology department the following student outcomes for the undergraduate program:
The ability to apply psychological theory, scientific method, and statistical knowledge to everyday problems
A thorough grounding in the fundamental theoretical and applied subdisciplines of Psychology
Experience of conceiving, designing, conducting and reporting original psychological research
The ability to independently collate, comprehend and synthesize scientific knowledge on unfamiliar topics
The ability to reasonably critique hypotheses and evidence
Extensive experience in communicating complex scientific and psychological concepts, in English, both verbally and in writing
The ability to thoughtfully and respectfully debate controversial subjects, and formulate clear, consistent arguments
The motivation and initiative to complete large projects independently
An understanding of professional and research ethics
All the skills and knowledge they will require for graduate study and practice in Psychology
Curriculum and Prerequisites
The MEF University's Psychology program provides students with a thorough grounding in the scientific study of mind and behavior, preparing them fully for graduate study in the specialism of their choice. In the first year, students familiarise themselves with the basic divisions and concepts of psychology, while developing firm foundations in essential related disciplines including biology and statistics. In the second year, students conduct a deeper study of the key theoretical areas of psychology, including cognitive, developmental, and physiological psychology, and receive thorough training in scientific method, research methodology and data analysis. This training continues in the third year, when students also apply their theoretical knowledge to the study and treatment of psychopathology, and to understanding workplace behavior. Finally, in their fourth year, students conduct four distinct original group research projects, alongside advanced study in the faculty's own research areas.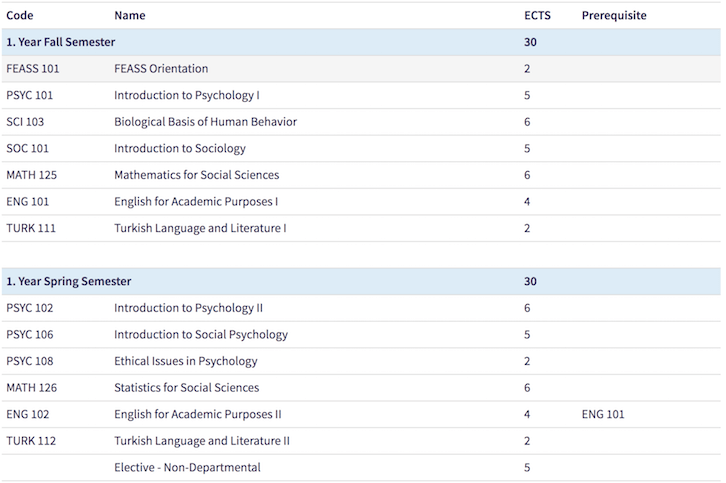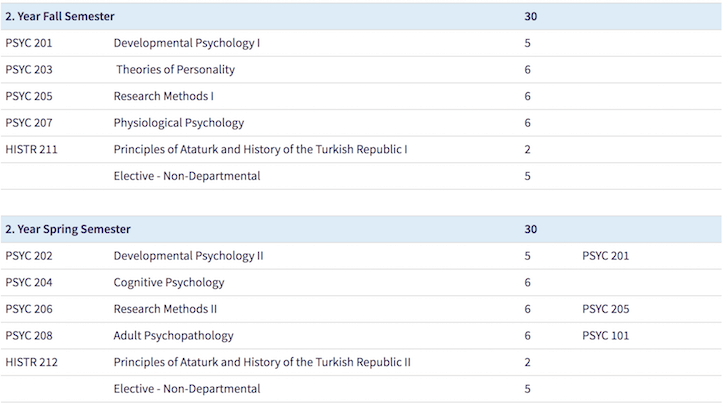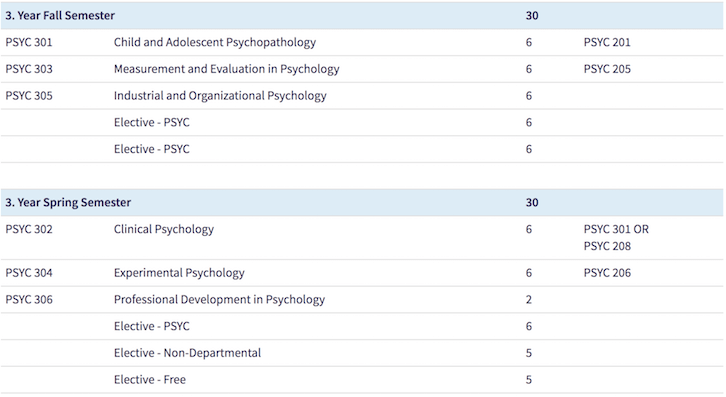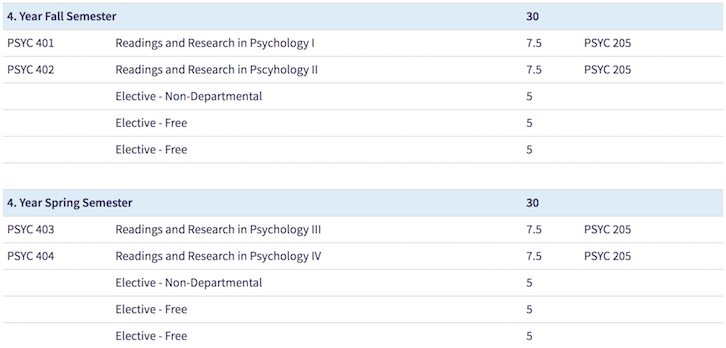 Internship
Although the Department of Psychology does not require an internship, it is highly recommended that students challenge themselves by seeking various internship opportunities at hospitals, firms or schools. The Department provides guidance as to reliable sources of internships students can take.
How to Apply?
Application Criteria:
Applicants need to be graduates of high school equivalent to Turkish high schools, or in the last year of such a high school. Applicants who have not yet received their high school diploma may only get a conditional acceptance.
Prospective students may apply with an acceptable high school diploma (those in the last year of high school, with their transcript), international diploma (such as IB, Abitur etc), national high school exit/university entrance examination score, or with an international university entrance examination score (such as SAT, GCE, ACT). The full list of acceptable diplomas/examination and their minimum scores are available on the university's website.
Online Application:
Applicants should complete the online application form. Applicants need to attach the following documents:
Copy of the identity information page of their passport
Passport style (portrait) photograph
High school diploma (if available)
High school transcript
Any recognized high school exit/university entrance examination score result, if available
Proof of English proficiency, if available
Statement of motivation
English Proficiency:
MEF University is an English medium university. All programs apart from Law are 100% in English. The Law program is 30% in English.
Students need to demonstrate their English proficiency before beginning in academic programs. The level of English proficiency required is equivalent to TOEFL iBT 80. Only internationally or nationally recognized examinations are accepted as proof of proficiency. The recognized examinations and their equivalences are as follows:
TOEFL iBT: 80
P.T.E. Academic: 67, CAE: C, CPE: C
U.D.S., K.P.D.S., Y.D.S. (Turkish governmental examinations): 65
Applicants, who do not have acceptable proof of English proficiency at the time of application or university enrollment, sit the MEF University English Language Placement and Proficiency Examination. Students who do not pass the Proficiency Examination will need to study in the MEF University English Language Preparatory Program until they meet the required level.
Applicants to the Law program who are not native Turkish speakers or graduates of Turkish medium high school are required to present proof of Turkish language proficiency (TÖMER C).
Acceptance Decisions:
The acceptance decisions are given to the applicants meeting the application criteria based on the relative merit of applications. Applicants are informed about their acceptance decision and a scholarship offer and asked to confirm their intention to enroll with a payment of a deposit of USD 250 on the university's bank account. The deposit is counted towards the first semester's tuition fee but is non-refundable in case of non-enrolment. After payment of the deposit, an official letter of acceptance is issued. Accepted students are solely responsible for their student visa applications.
University Enrolment:
Accepted students will make their university enrolment during the dates announced by the university on its website. The following documents are required for university enrollment:
Original of high school diploma and its notarized Turkish translation if it is not issued in Turkish or English
High School Diploma Equivalency Certificate from the Turkish Ministry of Education (or Educational Attaché of Turkish Consulate)
Original of high school transcript
Original scorecard of test scores (high school exit/university entrance) used to support the application, if any
Photocopies of the applicant's passport identification information page and the page containing student visa. The student visa is compulsory for all international students. It can be obtained from a Turkish Consulate in the applicant's home country by presenting the letter of acceptance.
Photocopy of the first seven pages of the Residence Permit (obtained from the Bureau of Foreign Residence)
4 passport size (4.5 x 6 cm) photos (taken in the last 6 months, clearly identifying the person)
Receipt of tuition fee payment
Original scorecard of recognized language proficiency exam (if available)
Applicants who fail to complete the enrolment process within the announced dates or to provide the required documents, forfeit their right to study at MEF University.
Last updated Feb 2020
About the School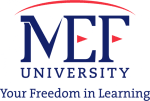 MEF University, which admitted its first students in the academic year 2014-2015, aims to become a university that keeps entrepreneurship, innovative thinking and creativity in the foreground and has ... Read More
MEF University, which admitted its first students in the academic year 2014-2015, aims to become a university that keeps entrepreneurship, innovative thinking and creativity in the foreground and has the ability to create global and local value-added with its distinctive educational model.
Read less