Bachelor of Arts in Professional Communication
Home ›
BA ›
Bachelor of Arts in Professional Communication
Program Description
Overview
The BA in Professional Communication is an undergraduate degree completion program (years' three and four) that examines language, media, culture, and technology. The program balances the best of academic education, professional experience, and practical skills, and combines a comprehensive overview of communications as an academic field with a selection of courses in professional writing, public relations, journalism, public speaking, organizational communication and new media. Graduates will be able to understand the fundamental concepts, tools, processes, and techniques in communication and will have developed interpersonal teamwork and leadership skills. This program is delivered in two formats:
1) as a four-term, 12-month on-campus, accelerated model (combines years' three and four into an intensive 12 months)
2) as a 24–month blended model (incorporating two short on-campus residencies)
Both delivery models offer 60 credits of coursework and are equivalent to years' three and four of the BA, enabling successful students to graduate with a four-year BA degree from Royal Roads University.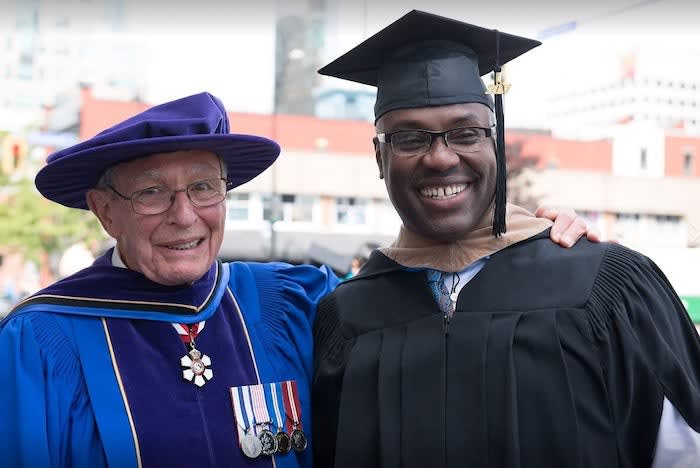 Who It's For
This program prepares students for careers in public relations, advertising, marketing, journalism, and corporate, technical, or web-based communication. It is best suited to those who have completed at least two years (60 credits) of appropriate post-secondary education at a university, in a university-transfer program, or a post-secondary diploma program, often in the form of an associate of arts diploma or degree. Applicants who do not have the formal academic education and who are lacking the 60 credits to qualify for admission may be assessed on the basis of both their formal education or career experience in accordance with the Flexible Admission Policy.
Courses
COMM300: Foundations of Professional Communication
COMM310: Communication Theory
COMM320: Professional Written Communication
COMM325: Public Speaking and Presentation Skills
COMM329: Historical and Conceptual Foundations of Digital Communication
COMM330: Advanced Digital Communication
COMM350: Interpersonal Communication Across Cultures
COMM352: Public Persuasion
COMM365: Media and Cultural Studies
COMM375: Visual Communication
COMM380: Writing for Business and Government
COMM392: Communication Planning and Stakeholder Engagement
COMM400: Professional Experience in Communication
COMM415: Global Communication
COMM420: Multimedia Storytelling
COMM423: Strategic Internal and External Communication
COMM430: Rhetoric: Theory and Practice
COMM435: Research Methods in Professional Communication
COMM440: Organizational Communication
COMM443: Communication in Indigenous Contexts
COMM445: Crisis Communication
COMM450: Writing for the Media
COMM460: Communication Ethics
COMM464: Sustainability Communication
COMM470: Advertising and Public Relations
COMM484: Current Topics in Contemporary Communications Practice
COMM490: Capstone and Portfolio
COMMPRP: Practicum Preparation
ITAI: Introduction to Academic Integrity
Outcomes
Graduates of the BA in Professional Communication will be effective communicators who understand communication is a creative, intellectual, professional activity. They will appreciate the international and intercultural frameworks and ethical parameters of socially responsible communication. They will be professionals with an understanding of communication as a human activity and be ready to enter the workforce as effective practitioners, decision-makers, and supporters of communication. Finally, they will be able to function in environments that require team-work, public speaking, professional writing and publishing skills, basic computer-mediated communication, and problem-solving skills.
Last updated Oct 2019
About the School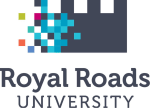 Located in one of Canada's most beautiful National Historic Sites, Royal Roads University has a long history of excellence. In 2015, we celebrated 75 years of leadership and learning - 55 years as a m ... Read More
Located in one of Canada's most beautiful National Historic Sites, Royal Roads University has a long history of excellence. In 2015, we celebrated 75 years of leadership and learning - 55 years as a military college and 20 years as a public applied research university.
Read less