Bachelor of Arts in Popular Music Production
Home ›
BA ›
Music ›
Bachelor of Arts in Popular Music Production
Program Description
This Bachelor's Degree course lasts three years and will provide you with the widest possible range of experience and knowledge in the field of music production.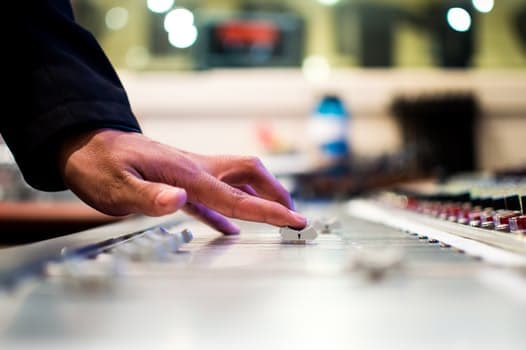 You will learn first how to master and then work within the music production environment and the recording studio. We will also develop your critical skills by analyzing the why and how of popular musical productions.
Your working environment offers fully-equipped classrooms, both analog and digital recording studios as well as studios designated for production and sound design.
The two first years of the course take place in the Microfusa School in Barcelona followed by a Top Up course of one year at Southampton Solent University, which is an excellent opportunity to discover and work in a world-renowned music market while having the opportunity to achieve a high level of proficiency in English.
You will obtain two qualifications during your three years: the Microfusa Diploma in Music Production or Sound Engineering plus a Bachelor of Arts (BA Hons) in Popular Music Production from Southampton Solent University. This University Standard qualification is recognized by the EHEA (European Higher Education Area) and is worth 180 ECTS.
All in all a great opportunity to become a professional music producer.
Syllabus
First Year
The training given over the first year serves mainly as an introduction to Electronic Music Production and the use of new technologies in the field of music.
Audio Technology
Electronic Instruments and Sequencers
Music Production
Sound design
Music history
Analysis of music productions
Music theory and language
Software:
Official certification in Ableton Live - 101
Apple Logic Pro certification program - 101
Native Instruments Komplete 10 certification program - 101
Second Year
The second year of the course will be centered around the techniques needed to learn how to operate the equipment in a professional recording studio. You will work in-depth on techniques involved in the recording and mixing of acoustic instruments using both analog and digital media. The end of this course will see you produce your own project from the recording stage right through to the promotion of the artist or band involved.
Audio Technology
Sound and Acoustics
Analysis of music productions
Studio recording
Digital mastering
Music industry
EDM Production
Music theory and language
Projects and Exercises
Software:
Official Avid Protools Course - 101
Avid Protools 110 certification (Official AVID User certification)
Official Avid Protools Course - 01
Third Year - Top Up of Popular Music Production at Solent Southampton University
Advanced Studio Recording 3
Music Strategies and Career Building
Major Project
Live Project Brief
Optatives:

Festival Cultures
Film Music
Consuming Music
Songwriting Portfolio
Experimental Music Production
Advanced Live Music Production
Music and Audio Post-Production
Popular Music: Technology and Production
Freelancing at Solent Creatives
Creative Entrepreneurial Freelance Practice
Curriculum Plus
Requirements
Academic
Baccalaureate or equivalent A-levels studies. Students with inferior studies must organize an interview with the school director
Successful completion of the 2-year diploma in accordance with Microfusas' requirements. This grants access to the third university year (top-up course) in England, at the Southampton Solent University.
English language level IELTS certification with the cut-off score of 6 in speaking and writing.
All of these requirements must be met when registering at the university, which is usually in June previous to the start. This gives students the opportunity to master their English and, in some cases to complete their Baccalaureate or A-levels studies.
Materials
The center provides all the necessary materials for the course, as well as the availability of recording studios for the course studies and to work on projects, practice, and study.
Last updated Oct 2020
About the School

The daily schedule at the school is divided between the classes; theory and practice, in the computer rooms and studios. The classes are led by qualified tutors who bring their experience to the learn ... Read More
The daily schedule at the school is divided between the classes; theory and practice, in the computer rooms and studios. The classes are led by qualified tutors who bring their experience to the learning environment while following the methodology of the school. There are also the hours for study and practice conducted at the school with the all the necessary facilities and amongst fellow students whose talents,
Read less