Bachelor of Arts in Politics and International Relations
Home ›
BA ›
Bachelor of Arts in Politics and International Relations
Program Description
Politics and International Relations at Messiah College
Calling all independent thinkers who have an interest in public life and a concern for social justice.
As a politics and international relations major at Messiah College, a top-ranked Pennsylvania Christian college, you'll immerse yourself among students and faculty who are energized by some of the same things that energize you: political campaigns, elections, diplomacy, international affairs, public health, immigration, the environment and race relations.
The politics and international relations major offers a strong academic program that will make you competitive in the job or grad school market. While you might typically think of political science as preparation for a career in public office, we see it as a discipline that thoroughly prepares you to enter a wide variety of fields including government, business, education, communication, law and many others.
Politics and international relations major distinctives
Politics and international relations degree program distinctives:
Land an exciting internship in nearby Harrisburg, the state capital of Pennsylvania, with a national organization, or even internationally in the United Kingdom as an intern in a Parliament member's office!
Choose to study in one of 40 countries through our nationally ranked study abroad program.
Take thought-provoking courses such as International Business and the World Economy, East Asian or African Politics, and Politics Research Methods.
Join a variety of student clubs and organizations such as the Student Government Association, Messiah College Democrats, Messiah College Republicans, Human Rights Awareness, Social Justice House and Reconciliation House.
Have an opportunity to be a research assistant to or even co-author published works with department faculty.
Refine your critical thinking skills.
Career options for politics and international relations majors
As a graduate of Messiah College's politics degree program, students are equipped to secure jobs such as:
Policy advisor
Activist
Public affairs officer
Government relations specialist
Campaign manager
Lobbyist
State or federal legislator
Internship opportunities for politics and international relations majors
Messiah College's nationally recognized internship program places students in a variety of politics internships. A few politics internship examples include:
Legal firms
Public defender's office
Economic development agencies
Lobbying associations
State legislators' offices
Offices of U.S. legislators
Canadian Embassy
Parliament
Student-faculty engagement
You'll study with a dedicated, committed Christian faculty who will introduce you to the major sub-fields of political science: American and comparative politics, international relations and political theory. Our low student-to-faculty ratio creates an intimate and collegial learning environment, one that places a premium on individual student initiative, with the goal of helping you grow into an intellectually agile, socially fluent, and self-confident politics degree student, ready for a job in government, community, business, law, communication, or well prepared to enroll in graduate or law school.
Humanities-based learning
Because our program is humanities-based, you can count on learning transferable skills, having insightful class discussions, learning those important quantitative skills and analyzing topics through reading and writing. You'll not only answer the 'how', but will investigate the 'why' of issues—both at home and abroad.
Learning opportunities
Many of our students study abroad in countries such as China or England, or participate directly with a faculty member to complete a research project. Our close proximity to the nation's capital also provides a convenient way to spend a semester studying politics or completing an internship in the heart of Washington, D.C.
Politics: the right fit for you?
So if you believe, as we do, that politics is part of God's provision for creation, and a means of developing an abiding concern for public life in the interest of social justice, and you have an openness to opposing points of view and a commitment to the common good of all peoples, then we encourage you to consider joining the politics degree program at Messiah College.
Scholarships
Messiah College offers several scholarships including the Provost's and College Honors Programs Scholarships each with different academic requirements and deadlines. We must receive all application materials by January 15th for highest scholarship consideration.
International citizens may be awarded additional financial aid on a case-by-case basis using the information provided on the International Student Scholarship Application (ISSA). The link to the ISSA form is emailed to students along with their admissions decision letter. That means the sooner the admissions process is completed, the sooner students can apply for financial aid and receive a package.
After subtracting academic scholarship and financial aid monies, international students pay between US$20,000-$30,000 each year for four years. The U.S. Embassy will deny student visa requests if the student cannot show supporting financial documents to pay this amount for college expenses. This is a government rule, not college rule.
We can accept your application, official transcript and test score at any time during the year. You must select which term you would be entering. There are two intakes during each academic year - in late August for our Fall term, and late January for our Spring term.
Last updated Apr 2019
About the School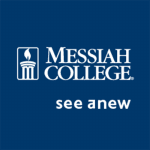 Messiah College is a nationally ranked, private Christian college with a student body of 3,305 undergraduate and graduate students. Located in Mechanicsburg, Pa., Messiah is just 12 miles from the sta ... Read More
Messiah College is a nationally ranked, private Christian college with a student body of 3,305 undergraduate and graduate students. Located in Mechanicsburg, Pa., Messiah is just 12 miles from the state capital, Harrisburg.
Read less