Read more about this program on the school's website
Program Description
For over 40 years the Department has provided hundreds of graduates with a practical, creative and intellectual foundation for careers in music and music related fields. Our programme is designed to enable graduates to work intelligently and creatively towards their own areas of special interest. The Programme provides graduates with a practical and intellectual foundation for careers in music or music-related fields. In Year II, students declare their specialties in one of the four Concentrations:
1) Composition
2) Performance
3) Directed Studies
4) Music Education
Depending on their chosen Concentration, a selection of concentration courses in Years II & III prepares students for the Honours Project in Year IV, format of a composition portfolio, a concerto and recital performance, a lecture- recital, or a written thesis on music history, theory, music education, or music-related topic.
Students accepted into our degree programme study with a team of composers, performers, and music scholars who specialize in:
- Music Composition
- Music Education
- Keyboard & String Performance
- Choral Orchestral Conducting
- Chinese and Western Music History
- Ethnomusicology
- Music Theory and Analysis
They will also have the opportunity to interact with visiting scholars and artists who come from Hong Kong, China, and many other countries, in seminars, lectures, master-classes, and recitals. The strong emphasis on solo, chamber, and ensemble performance throughout the four years provides our students with a rich experience in practical music making. The programme's emphasis on the role of technology and computers in various aspects of music is supported by cutting-edge equipment and facilities, including the Electro-Acoustic Music Centre (EMC) and the Laboratory for Immersive Arts and Technology (LIATe).
Facilities
Keyboard instruments: 27 grand pianos (incl. Steinway, Boesendorfer) 25 upright pianos, 2 harpsichords, 3 organs.
Harp, African drums, Balinese gamelan, and an extensive collection of percussion instruments.
Electro-Acoustic Music Centre: a professional standard 3-room recording studio with state of the art equipment and computer software.
Laboratory for Immersive Arts and Technology (LIATe): a UGC funded, joint university facility for trans-disciplinary research and creative projects in the immersive, 3D audio and multi-screen video.
Performing venues: Au Shue Hung Rehearsal Hall, Y. C. Cheng Lecture Theatre, Univesity Chapel, Academic Community Hall.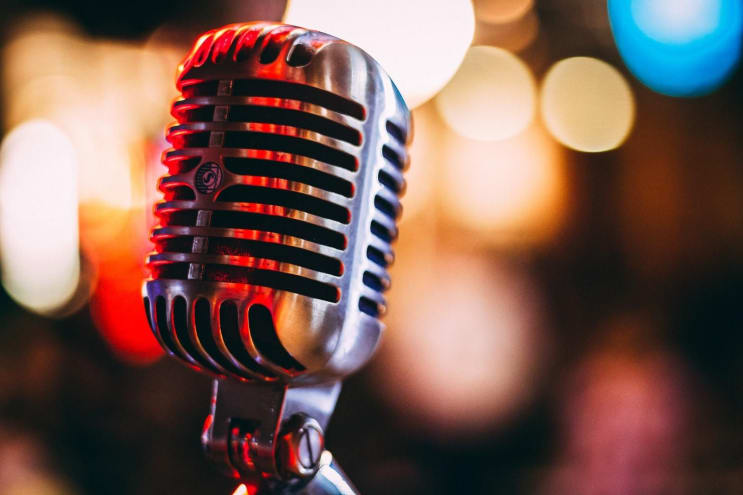 israel palacio / Unsplash
Departmental Entry Requirements:
All applicants must have both a good result in Grade 8 ABRSM practical or its equivalent (especially for Chinese instruments) and at least Grade 5 in ABRSM Theory (or its equivalent), and/or show other evidence of distinction in music.
Written Examination: This exam will cover basic music theory and basic knowledge of Western music history.
Auditions/Interviews: Applicants invited to the audition/interview should prepare a seven-minute audition on their major instrument or voice, consisting of two pieces of contrasting styles and historical eras. Applicants who are proficient on a second instrument may be invited to perform for a few minutes after their major instrument audition. Supplemental materials, such as examples of original music compositions, are also welcome to be presented at this time.
Learning Outcomes
After successful completion of the B.A. (Honours) in Music, students should be able to:
Apply musical knowledge and advanced skills in a variety of contexts;
Evaluate music critically from technical, historical, creative or aesthetic perspectives;
Integrate and synthesize original ideas in music performance, teaching, composition and/or research;
Demonstrate the ability to participate and/or lead in collaborative settings; and
Utilize current technologies in various musical settings.
Career Prospects
The intellectual amd musical elements of the core and four concentrations are basi to mos music-related career options. Graduates have a wide range of employment possibilities in teaching, performance, radio/ television, music-related business, arts management and further study. People who enter a music-related profession in Hong Kong are usually resourceful and entrepreneurial. Throughout a career, an individual's interests and goals may change but the intellectual and physical disciplines of a good degree in music are applicable to success in many fields in the artistic life of community.
Last updated Sep 2020
About the School

The Faculty of Arts is an essential part of Hong Kong Baptist University, an institution that is firmly committed to being "a leading liberal arts university in Asia for the world delivering academic ... Read More
The Faculty of Arts is an essential part of Hong Kong Baptist University, an institution that is firmly committed to being "a leading liberal arts university in Asia for the world delivering academic excellence in a caring, creative and global culture."
Read less