Bachelor of Arts in Media Design
Program Description
Media designers are the polyhistors of the 21st century. In the age of constant technological revolution, their role is not only to follow but to shape that with artistic sensibility: to make the new digital world modest for us, from the World Wide Web, through the post-production of films to game development.
With the help of the most modern technical equipment, our goal is to prepare our students for all the fields of media design, from the development of visual effects to create 3D space - how it is possible to design and implement works of art, products, installations, services, and interactive applications which seek to satisfy those changing social and individual needs emerging in our environment.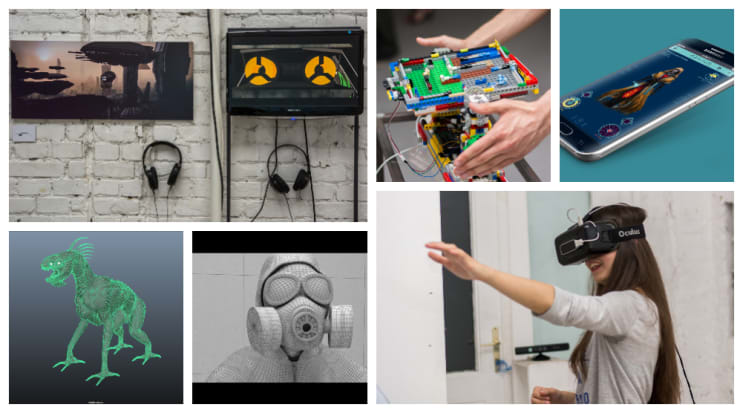 Creativity
The first year is about forming the fine arts mentality, visual logic, and compositional skills, but above all, about the disclosure of personal creative skills
Technology
The second year focuses on enhancing students' technical knowledge, including hardware and software knowledge, primarily 2D and 3D design, and also interactive applications.
Career
During the third year students design and imple­ment complex tasks and creative projects. In the course of these projects, students can prepare for their graduate careers in real-life situations, in coo­peration with the agents of the creative industry.
The program is designed for you:
if you have a keen interest in visual effects, light painting, developing applications for virtual realities, computer music composing, animation, game design, data visualization, digital post-production work and you are creative with a mature visual, technical sense, and possess some critical insight. In addition, you are familiar with information technology or prepared to acquire the necessary IT knowledge and skills.
Core subjects
Media Design Studies
Interactive Media Arts
3D Projection Mapping
Game Design
Experimental Music Laboratory
Visual Programming Languages
Typography
Media Laboratory Practice
Art History
Media Design Theory
Career opportunities
Game designer
Visual effects (VFX) artist
User experience designer
VR application developer
Data visualization artist
Interaction designer or consultant in interdisciplinary fields of production
Qualification as specified in the degree certificate
Media Designer
Head of the program
Pál Szacsva y DLA Associate Professor, media artist
Professional executive
Tamás Liszka Media Artist, Film Producer
"I study Media Design at Metropolitan, which is a combination of art and engi­neering, a program for developing creativity and visual ideas. We are trying to dis­cover what else art and mediums can offer, we are studying in a friendly environ­ment with pro­fessional professors and equipment. Metropolitan offers one of the best aca­demic experiences thanks to its dedicated faculty."
Parviz Mirzaei, student of our Media Design BA program from Iran
"We are not there to transmit the messages of the media, we are there to persuade the media to transmit our messages."
Pál Szacsva y DLA, Associate Professor, media artist
Last updated May 2020
About the School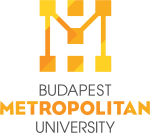 We are inspired by creativity. The art of creative education is the core value of our University. It is embodied in our teaching methods, it is a central concept in our approach and our students' atti ... Read More
We are inspired by creativity. The art of creative education is the core value of our University. It is embodied in our teaching methods, it is a central concept in our approach and our students' attitude. Creativity is the force organizing everyday life at the University paving the way to the future success of our students. We offer a stimulating environment and a unique atmosphere that motivate our students to make use of a wide range of unparalleled opportunities and apply their knowledge in practice looking for new, innovative solutions. This inspiring world offers the key to creative thinking, which is the most immediate expectation in today's labour market and a crucial issue of the future.
Read less