Program Description
Management and Marketing faculty will also help you put theory into practice with internship and career opportunities tailored to your interests. The end result? You will leave Carthage ready and confident to succeed in business.
Through the marketing and management programs at Carthage, you will enhance your ability to work in the dynamic global conditions of the 21st century.
Choose the major or minor that fits your interests, while preparing for a variety of careers in both the private and public sectors. Learn from expert faculty with advanced degrees from top business schools and decades of experience in executive offices of leading companies.
Expert, Approachable Faculty
Our management and marketing professors boast practical experience that stems from employment at CNH, Miller Brewing, SC Johnson, Snap-On Tools, and Motorola. Most faculty offices are located right in the Clausen Center, with an open invitation for students to stop by for discussion.
"My favorite class at Carthage has probably been Marketing Principles. … Our professor had a real company come to our class and present. At the end of the semester, the CEO and vice president came in and listened to us present our marketing plans for their company. It was an amazing experience to get their feedback and gain practical business experience."
— Nate Smith '16
Innovative Curriculum
Taking you past studying just the theories of business curriculum, READY™ Curriculum Design, Carthage's proprietary student-centered philosophy, helps develop the best-prepared business students. To implement the READY™ (Real-world Experience And Developing You) promise, every professor brings business experience into the classroom through multiple real-world projects and simulations and curriculum embedded with industry standard software. You will become fluent in programs like SalesForce.com, SPSS Statistics, Microsoft Project, and Google AdWords.
Real-world Experience
INTERNSHIPS
Located in the heart of the Chicago-Milwaukee business corridor, you will have plenty of options for internships and jobs. Companies located near Carthage include Abbott Laboratories, Allstate Insurance Company, Briggs & Stratton Corp., Case Corp., GE Healthcare, Harley-Davidson USA, In-Sink-Erator, Jockey International, Lands' End, Miller Brewing Co., Oscar Mayer Foods Corp, Ruud Lighting, Rust-Oleum, SC Johnson, Sears, Roebuck and Co., Snap-On Inc., Twin Disc Inc. and Walgreen Co. Recently, our students have landed internships with Jockey International Inc., Caterpillar, United Way of Racine County, Six Flags Great America, Joliet Slammers Professional Baseball, Wyndham Vacation Ownership, Public Chicago Hotel, and Pritzker Military Museum and Library.
VELOCITY CONSULTING
You don't even have to leave campus to practice your business skills. Velocity Consulting is the only 100 percent student-run, the full-service consulting agency in the country. Students build strong portfolios while providing marketing, branding, graphic design, web development, accounting, finance, and editing services for area businesses and nonprofits. Past clients have included Johnson Outdoors, Snap-on Inc., Kenosha County, and the Urban League of Racine.
Outstanding Opportunities
SCHOLARSHIPS
During our annual scholarship program, learn about the various business degrees and potential career opportunities directly from our professors, and compete for more than $350,000 in scholarships.
J-TERM
Meet executives and see first-hand how global businesses operate. Business professors have led study tours to China, England, Ireland, and Sweden during J-Term. In J-Term 2016, Professors Cassie Lau and Michael Phegley led students to Hong Kong. In J-Term 2017, Professor J.J. Shields led students to Sweden.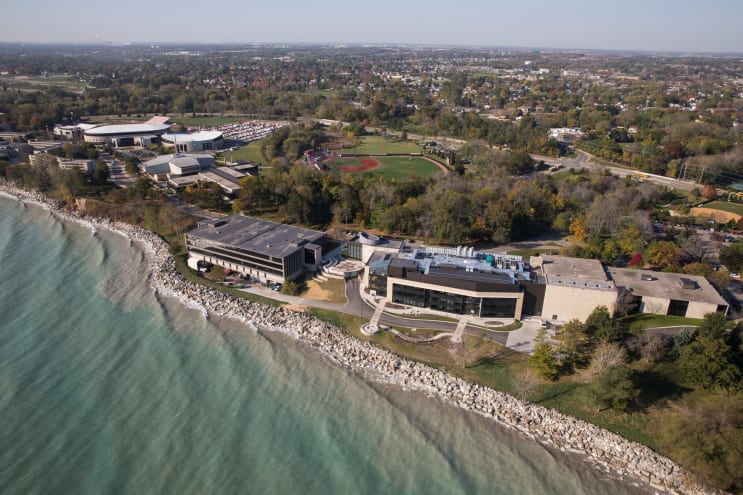 First-class Learning Center
The A.W. Clausen Center for World Business prepares students for business leadership in a global economy. You won't find any large lecture halls; Clausen Center classrooms encourage group discussion. You will develop presentation skills while using the building's multimedia equipment. The centerpiece is the Troha Boardroom, with all the accouterments of corporate executive offices and directors' suites. There, you might make a presentation, engage in a debate with fellow students and professors, or meet with visiting business leaders. Afterward, continue the conversation over a latte at the Starbucks on the first floor.
Last updated Jul 2018
About the School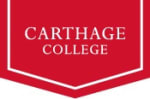 Founded in 1847, Carthage College is a four-year, private college of the liberal arts and sciences in Kenosha, Wisconsin. Carthage combines an environment of reflection and self-discovery with a cultu ... Read More
Founded in 1847, Carthage College is a four-year, private college of the liberal arts and sciences in Kenosha, Wisconsin. Carthage combines an environment of reflection and self-discovery with a culture of high expectation so our students uncover and ignite their true potential.
Read less