Bachelor of Arts in International Studies
Home ›
BA ›
Bachelor of Arts in International Studies
Program Description
The international studies major offers students the opportunity to study international politics, economics, culture, and society. The major combines intensive study of a foreign language with an interdisciplinary curriculum of study chosen by a student in consultation with a faculty advisor.
The Bachelor of Arts degree program in international studies consists of three parts: three years of study of one foreign language; the major core courses, which include introductory work in art history, economics, geography, history, political science, religion, and women, gender, and sexuality studies; and work in a specialized track.
Why Choose International Studies?
Still unsure of a major and career path? Consider International Studies (IS).
With IS regional concentrations, our majors graduate with a depth of knowledge on Africa, Asia, Europe, Latin America, or the Middle East. A degree in international studies has helped them land jobs with the U.S. government, with international organizations such as the United Nations, and with non-governmental organizations like Doctors Without Borders, just to name a few.
During your study of how cultural, historical, political, and economic forces affect international relations, you will gain a greater understanding of yourself and others.
The major fosters civic engagement and social responsibility and promotes learning and scholarship while serving the community at the local, state, national, and international levels by preparing you to be an informed global citizen.
The international studies major offers a varied curriculum and provides you with the opportunity to tailor a program of study that is international in content and tailored to your interests. This multidisciplinary program of study consists of:
At least three years (or equivalent) of a foreign language.
A choice of five core courses from seven disciplines in the arts, humanities, social sciences, and economics.
A choice of one of six tracks (or areas of concentration) based on your academic interests and career goals:

Diplomacy and Peace Studies
Area Studies (Regional Concentrations)
Comparative Cultures
International Economic Affairs
Global Gender Studies
Research Intelligence Analyst

You may choose to graduate with departmental honors, which is noted on your transcript and in the commencement program.
Exit interviews with graduating seniors and alumni surveys indicate very high levels of satisfaction with the major. Most of the courses for the IS major are small (between 15 and 30 students) and many are taught seminar-style, featuring discussion, collaboration, and research papers. They appreciate the diversity of courses to choose from and give high scores to their professors' teaching. In a recent survey, every respondent agreed on the coursework they took for their IS degree enhanced their ability to understand world affairs, their understanding of other cultures, and their personal values. In the exit interviews, 100 percent also expressed satisfaction with the program overall and 100 percent reported that they felt prepared to obtain acceptance to a graduate or professional school.
Careers
If you are interested in careers in government, international organizations, business, teaching, or journalism you should contact the director of the international studies (IS) major.
Wright State grads with the IS degree are working in the private and public sector, in governmental and non-governmental organizations or using their B.A. in liberal arts as the foundation for law and other graduate degrees. They have found work as foreign service officers for the U.S. Department of State; as community educators in the Peace Corps and in AmeriCorps, as research analysts at the United Nations Population Fund, in the U.S. Department of Homeland Security, the National Air and Space Intelligence Center (NASIC) and in other agencies at Wright Patterson Air Force Base. They have worked to promote human rights worldwide through the British charity Oxfam, at the United Nations, and with Médecins Sans Frontières; leading anti-human trafficking campaigns; assisting refugees for Catholic Relief Services, and working as Congressional staffers…just to name a few.
Real-World Experience
Internships
Students with a GPA of 3.0 or better may receive credit hours for internships. For opportunities in the Dayton area, contact Dr. December Green for details.
Students selected for the prestigious Washington Center Internship program gain valuable experience in their choice of governmental or non-governmental offices—while earning a semester's worth of credit. Learn more by going to The Washington Center website. Debra Wilburn from Wright State's Office of Career Services has coached many of our students through the application process. Contact Ms. Wilburn for more information.
Opportunities
Certificates
As an IS major, you may use electives to acquire one of these resume-bolstering certifications.
Teaching English as a Second Language (TESOL)
Gain the basic knowledge and skills necessary to teach English as a second or foreign language in the U.S. or abroad. Visit the following pages to learn more about TESOL:
Bachelor of Arts in English, TESOL Concentration
Master of Arts in English, TESOL Concentration
Endorsement in TESOL
Student Associations and Honor Societies
Listed below are just a few of your choices at Wright State:
Phi Beta Delta Honor Society recognizes scholarly achievement in international education.
The student club, International Cultural Exchange, provides American and international students an opportunity to network and learn from each other.
Wright State's French Club sponsors the twice-a-month "café français," a "soirée française" at a local French restaurant, and screenings of French films. In addition, the French Club helps organize the annual French Immersion Day in November.
Practice your Spanish and learn more about Spanish-speaking cultures in Wright State's Spanish Club.
Wright State's German Club is a gathering of students of German and other German-speaking individuals. Get together with classmates, faculty, and others for an informal conversation in German.
Join the Chinese Club and practice your Chinese while participating in a variety of activities (such as playing games and making traditional crafts).
Membership in Wright State's Arabic Club allows students to build their language skills and learn more about Arabic-speaking cultures in diverse social settings.
Opportunities in Dayton
The Dayton Council on World Affairs (DCOWA) is a non-profit organization whose mission is "to promote informed opinion and decision-making concerning international issues." DCOWA offers a variety of events each year, engaging the community on a diversity of world issues.
Honors Program
Departmental honors in international studies are awarded upon graduation to qualified international studies majors who carry out independent research under the guidance of a faculty sponsor or for an advanced, limited enrollment seminar in any discipline in which s/he has had significant coursework and who complete an honors thesis with a grade of A or B. Juniors with a cumulative grade point average of at least 3.0 (and 3.5 in the major) should contact the program director about this opportunity and its requirements.
Last updated Feb 2020
About the School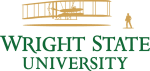 Wright State University is a nationally ranked public university in Dayton, Ohio with more than 15,000 students Offering 295 degree programs, the university is made up of eight colleges, three schools ... Read More
Wright State University is a nationally ranked public university in Dayton, Ohio with more than 15,000 students Offering 295 degree programs, the university is made up of eight colleges, three schools, and a branch campus in Celina, Ohio. Named for the Wright brothers, Wright State University offers an exceptional, affordable education in the American heartland.
Read less