Bachelor of Arts in International Hotel Management
Home ›
BA ›
Bachelor of Arts in International Hotel Management
Program Description
Overview
The BA in International Hotel Management is a leading-edge program that builds professional credentials and advances careers in the hotel industry. The program is designed and updated with ongoing input from industry leaders, responding to the current trends and the market demands of the field. This dynamic program develops a broad range of leadership, analytical and interpersonal skills while preparing students for success in hospitality management. Students will study international hotel management, the shared economy, technology, entrepreneurship, globalization, multicultural communications, and leading-edge hospitality, all while interacting with and learning from an international cohort.
This program is offered with two entry points:
As an undergraduate degree completion, offering years three and four in a 20-month full-time on-campus program, 60 credits. Designed for students who have already completed two years of post-secondary education.
As an undergraduate four year degree designed exclusively for students who have not yet achieved English fluency. In the first year, students will study Academic Writing, English for Academic Purposes, Global Citizenship, Civic Engagement and Business Administration. In the second year, Financial Accounting, Organizational Behaviour, Global Studies, Marketing, Environment and Justice, Economics, Human Resources Management and Statistics. During the third and fourth years, domestic students enter the program to study the courses listed below, 120 credits.
English language upgrading programs are available through the International Study Centre for students looking to improve English language skills in reading, writing, speaking and listening in order to meet the entry requirements of a chosen program.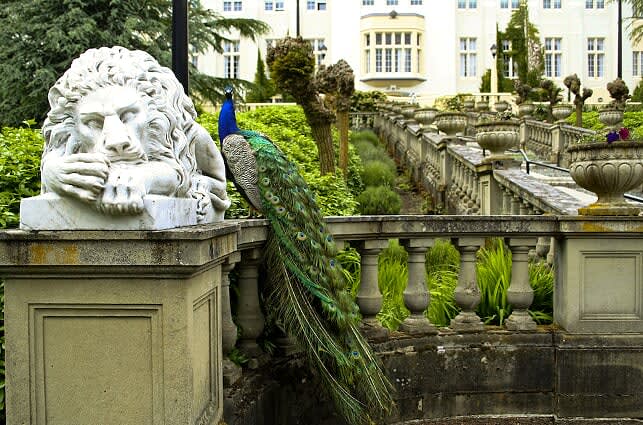 The World is your Classroom
The BA in International Hotel Management program sets students up for a successful career in hotel management. The cohort is truly international with students coming from all over the world to study the latest in hospitality thinking and practices. Experiential learning is a key component of the program where multiple, on-site hotel visits in Victoria, a top tourism destination in Canada, are incorporated into the program. Likewise, students participate in field schools in places such as Vancouver and Whistler, to learn about and interact with multi-national hotel brands and innovative boutique properties. In the third and fourth years of the program, students have the opportunity to benefit from a perspective-shifting experience of studying one or two semesters abroad at any of our partner universities in Korea, India, Austria, Germany or Chile. In year four, students apply their skills through a compulsory three-month internship. Students work with a dedicated team of faculty and staff to find their work placement, which can take place anywhere in the world, and they benefit from one-on-one faculty guidance and support throughout their placement. In the past, students have secured internships in locations throughout Canada, China, Dubai, Korea, Australia and more. Positions have ranged from the front line to heart-of-the-house, to management trainee positions. Internships enable students to launch their careers and find exceptional opportunities for employment around the world while expanding their network. Additional opportunities available to students include scholarships, attending industry related conferences and representing the School of Tourism and Hospitality Management at events such as the annual Young Hoteliers Summit in Lausanne, Switzerland and high-profile tourism case competitions around British Columbia.
Degree Completion Courses (Years 3 & 4)
IHMN300: Industry Analysis
IHMN305: Writing, Critical Thinking, and Research Literature
IHMN310: Managing Tourism Operations
IHMN320: Hospitality Finance
IHMN330: International Hotel Management
IHMN354: The Leadership Experience
IHMN360: Multicultural Management and Communications
IHMN388: Hotel Facilities Management
IHMN416: Value Co-Creation and Experiences Marketing
IHMN420: Revenue and Yield Management
IHMN430: Sustainability in Tourism and Hospitality
IHMN440: Hospitality Entrepreneurship
IHMN455: Human Resource Issues and Practices
IHMN465: Leading Edge Hospitality
IHMN475: Ethical Issues in Hospitality
IHMN476: Strategy in Action
IHMN485: Globalization and the Hospitality Industry
IHMN490A: Career Development
IHMN490B: Career Development Internship
ITAI: Introduction to Academic Integrity
Last updated Oct 2019
About the School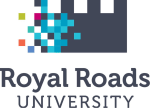 Located in one of Canada's most beautiful National Historic Sites, Royal Roads University has a long history of excellence. In 2015, we celebrated 75 years of leadership and learning - 55 years as a m ... Read More
Located in one of Canada's most beautiful National Historic Sites, Royal Roads University has a long history of excellence. In 2015, we celebrated 75 years of leadership and learning - 55 years as a military college and 20 years as a public applied research university.
Read less