Bachelor of Arts in International Business
Home ›
BA ›
Bachelor of Arts in International Business
Program Description
Bachelor of Arts in International Business
Our program is designed to deliver the skills that will distinguish our students for a lifetime. These include critical thinking and analytical skills, facility with data and numbers, tremendous interpersonal skills, soft & hard skills, and expertise in communication. To accomplish this, our curriculum delivers the core business competencies common to other programs but emphasizes those that will have a growing relevance in the 21st century. We use the most effective classroom techniques—whether they are cutting-edge innovations or tried-and-true best practices. As our program is built using an entrepreneurial lens, we aspire to give students the ability to adapt, succeed and be pro-active in a world that is in equal measures full of daunting challenges and exciting opportunities.
Program Learning Objectives
Apply relevant business and management tools in a dynamic 21st-century global arena
Integrate the business functional areas to solve real-world problems
Anticipate and adapt to change in the global business environment and take advantage of professional opportunities
Recognize and practice integrity
Demonstrate professionalism
Effectively research, evaluate and analyze written and quantitative information and communicate well
FAQ/Answers
Q. What is the on-campus residential housing like?
A. The residence halls at CHU are affordable and fun. They're within walking distance to all classrooms, the library, and other campus resources. It's also easy to walk off campus to many local shops and restaurants, and it's close to public transportation.
Q. Will I fit in?
A. CHU is a very multi-cultural, multi-ethnic and multi-linguistic environment with students from over 40 countries so most students feel instantly comfortable in their new home away from home making new friends with a common language, religion and culture frequently the very first day on campus. You are not alone because our staff both within admissions and other departments are also from a variety of countries and cultures and fully understand the questions you may have about entering a new environment in a new country and will assist you to make that transition as smooth and comfortable as possible.
Q. Will CHU help me secure CPT and OPT positions?
A. Students who have F-1 status are eligible for CPT (Curricular Practical Training) and OPT (Optional Practical Training) if they meet certain criteria. The counseling staff at CHU can help students understand the requirements and complete the paperwork in order to qualify and obtain CPT and/or OPT positions.
Last updated Feb 2018
About the School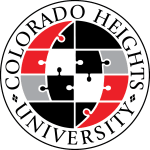 Colorado Heights University (CHU), a not-for-profit, private university based in Denver, CO, announced today it will no longer be accepting new students and will begin the process of eventually closin ... Read More
Colorado Heights University (CHU), a not-for-profit, private university based in Denver, CO, announced today it will no longer be accepting new students and will begin the process of eventually closing the school, which is expected to occur later in 2017. "Our campus and programs will continue to operate normally and our current students will receive the career-focused, quality education they have always received from us," CHU President Fred Van Liew said. "We will be focusing our efforts to help our students complete their programs here at CHU or at other institutions."
Read less