Bachelor of Arts in Global Tourism Management
Home ›
BA ›
Tourism ›
Bachelor of Arts in Global Tourism Management
Program Description
Overview
Students looking for a career in the world's largest and fastest growing industry should look no further than the Bachelor of Arts in Global Tourism Management (BAGTM). This program exposes students to the opportunities, trends and issues in the global tourism and hospitality industry, and equips students with the tools and knowledge to succeed. Learn the entrepreneurship, leadership, and management skills to contribute to community and business development. And, if the idea of working internationally excites you, then our BAGTM program will help you go far.
This program is offered with two entry points:
As an undergraduate degree completion, offering years three and four in a 20-month full-time on-campus program, 60 credits. Designed for students who have already completed two years of post-secondary education.
As an undergraduate four year degree designed exclusively for students who have not yet achieved English fluency. In the first year, students will study Academic Writing, English for Academic Purposes, Global Citizenship, Civic Engagement and Business Administration. In the second year, Financial Accounting, Organizational Behaviour, Global Studies, Marketing, Environment and Justice, Economics, Human Resources Management and Statistics. During the third and fourth years, domestic students enter the program to study the courses listed below, 120 credits.
English language upgrading programs are available through the International Study Centre for students looking to improve English language skills in reading, writing, speaking and listening in order to meet the entry requirements of a chosen program.
Tourism Done Right!
Experiential learning is an important component of this program; students will be taken out of the classroom and exposed to actual tourism operations and situations through a one-week field trip course. Students explore some of the best that Vancouver Island has to offer, meeting tourism entrepreneurs and professionals to better understand the issues and realities faced by the tourism industry. BAGTM students also have the opportunity to benefit from a perspective-shifting experience by studying a semester abroad at any of our partner universities in Korea, India, Austria, Germany, Chile, or Vietnam. This program component provides a customizable study option to expand on international experience and cultural relevancy. A key aspect of our program is a compulsory internship. Cap the education by applying and expanding tourism knowledge in a three-month professional work placement. Mentored by a supervisor, and guided by an RRU advisor, learn about careers in the tourism and hospitality industry. Internships can be completed anywhere in the world and will provide you with an opportunity to expand networks and turn the internship position into a profession. Previous internships have occurred in organizations across Canada and internationally, in areas such as music festival coordinators, management trainees, front-line workers, and tour leaders.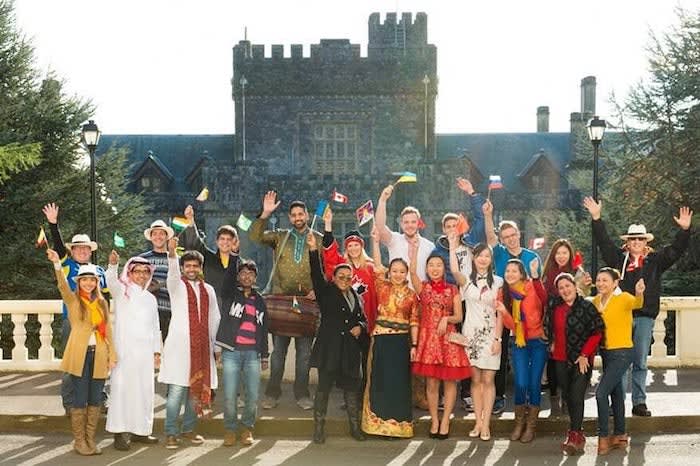 Degree Completion Courses (years 3 & 4)
GTMFDN: Foundations
IHMN301: Digital Communication in Global Business
IHMN305: Writing, Critical Thinking and Research Literature
IHMN309: Tourism Operations Management
IHMN315: Research Methods for Tourism
IHMN325: Financial Management for Tourism
IHMN335: Special Events Management
IHMN354: The Leadership Experience
IHMN360: Multicultural Management and Communications
IHMN411: Tourism Policy and Planning
IHMN412: Tourism Product Development
IHMN413: Destination Management and Marketing
IHMN435: Field Study
IHMN441: Tourism Entrepreneurship
IHMN455: Human Resource Issues and Practices
IHMN475: Ethical Issues in Hospitality
IHMN480: Strategic Management in the Hospitality and Tourism Industry
IHMN485: Globalization and the Hospitality Industry
IHMN490A: Career Development
IHMN490B: Career Development Internship
ITAI: Introduction to Academic Integrity
Last updated Oct 2019
Keystone scholarship
Discover the options our scholarship can give you
About the School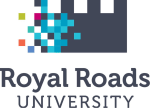 Located in one of Canada's most beautiful National Historic Sites, Royal Roads University has a long history of excellence. In 2015, we celebrated 75 years of leadership and learning - 55 years as a m ... Read More
Located in one of Canada's most beautiful National Historic Sites, Royal Roads University has a long history of excellence. In 2015, we celebrated 75 years of leadership and learning - 55 years as a military college and 20 years as a public applied research university.
Read less