Bachelor of Arts in Global Studies - LIU Brooklyn
Home ›
BA ›
Bachelor of Arts in Global Studies - LIU Brooklyn
Program Description
About
LIU Global offers a BA degree in Global Studies, a discipline that investigates the world's interdependent political, economic, cultural, and ecological systems. Global Studies equips future leaders with tools to address challenges that transcend national and disciplinary boundaries, preparing them to develop solutions at the local, national, regional, and global levels. LIU Global organizes its curriculum around six issues that pose the greatest challenges to human well-being:
Economic inequality, poverty, and access to livelihoods
Social inequality: gender, race, ethnicity, and human development
Climate change, clean energy, and environmental degradation
Urbanization and sustainable human settlements
War, conflict, and displaced peoples
Justice, discrimination, and human rights
LIU Global teaches students how these challenges take different forms in different locations, thereby developing skills in adaptation and empathy as each locale articulates the particularity of its engagement with these issues. By addressing each issue through multiple lenses, students gain the skills in analysis and problem-solving that these complex challenges demand. Four lenses make up the core of LIU Global's analytical method:
Environmental
Political
Cultural
Economic
Through a stair-stepped core curriculum, students gain proficiency in applying the lenses, learning how each one foregrounds certain aspects of a global issue while leaving others in the background. Comparing lenses, locations, and analyzing the interconnection of various factors that contribute to both problems and solutions, students learn how to address the complexity that makes these issues global and enduring.
Experiential learning lies at the core of LIU Global's education. Students connect their classroom learning to life outside it through site visits, field trips, and immersive experiences such as homestays, service learning, and internships. Combined with the focus on global challenges, LIU Global's experiential curriculum displays a practical orientation. Students learn by doing. As learners and guests in their host countries, such a "doing" means dialogue, humility, and working together with those who are impacted most directly and forcefully by the global challenges that ground the curriculum. Through such experiential learning, students learn how to enter into relationships infused with respect and reciprocity so as to draw on all the expertise and will that these enormous challenges demand.
Academic Itinerary
Students complete the Global Studies degree through four years of coursework and integrated field experience undertaken as they travel eastward around the world‐‐from Latin America, to Europe and North Africa, to Austral‐Asia, and finally to the United States. Students begin with the Global Studies foundation year in Central America. In their second and third years, they travel to Europe and then to China or Australia/Asia, respectively. In the first semester of their senior year, they are placed in an international internship and carry out independent research, followed by the final Capstone Semester in New York City, where they complete their senior thesis and are placed in a second internship. Through their travels, students acquire the knowledge, skills, and perspectives necessary to provide leadership in an increasingly globalized world.
The Global Studies curriculum is composed of three kinds of coursework:
Area Studies courses and fieldwork delivered at each LIU Global College center or program. Drawing on LIU Global's decades of engagement with partners and communities around the world, these courses deepen students' knowledge of the countries, languages, and cultures of the region in which the center or program is located. The area studies courses combine classroom work with integrated field experiences and travel. (Consult the Program Locations page for details about each program.)
Global Studies core courses and fieldwork that build academic knowledge and skills across the program's four years. This sequence of required courses, distributed systematically around the world, equips students with disciplinary lenses, as well as critical thinking, communication, and research skills. The sequence culminates in a set of upper-division courses in the last three semesters that include two senior‐year internships and the completion of a senior thesis.
Minors in International Relations, Entrepreneurship, and Arts & Communication. Students are able to complete selected minors through a combination of area studies and elective courses.
Last updated Mar 2020
About the School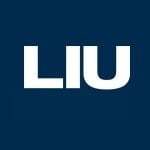 Long Island University's mission is to provide excellence and access in private higher education to people from all backgrounds who seek to expand their knowledge and prepare themselves for meaningful ... Read More
Long Island University's mission is to provide excellence and access in private higher education to people from all backgrounds who seek to expand their knowledge and prepare themselves for meaningful, educated lives and for service to their communities and the world.
Read less