Bachelor of Arts in English
Home ›
BA ›
Bachelor of Arts in English
Program Description
English
Major: English
Degree / Award Title: Bachelor of Arts in English
Offering Academic Unit: Department of English
Mode of Study: Full-time
Aims of Major
The programme equips students with theoretical and practical knowledge in English language, literature, and professional communication. Our courses develop students' ability to analyse critically the English language and its use in a variety of genres, modes, and media. Upon completion of the programme, students will have acquired the skills and attitudes essential for successful communication in linguistically and culturally diverse contexts.
As the programme focuses on developing students' skills in critical thinking and English-language communication, it prepares them for a wide range of professions, including management and administration, editing and publishing, writing, teaching, public relations, advertising, entertainment and the arts.
Intended Learning Outcomes of Major (MILOs)
Upon successful completion of this major, students should be able to:
Demonstrate communicative competence in English in a wide range of local and international contexts.
Apply theories of linguistics, communication and literary and cultural studies to discover and analyze the way language is used in a range of settings.
Demonstrate an understanding of the role of English both locally and globally.
Generate and execute innovative language-based projects individually and through effective collaboration.
Apply a spirit of discovery and creativity to the study of English.
Degree Requirements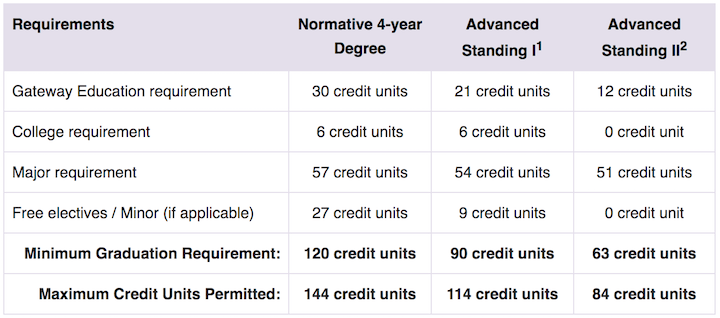 Notes:
For students with recognised Advanced Level Examinations or equivalent qualifications.
For Associate Degree/Higher Diploma graduates admitted as senior-year intake students.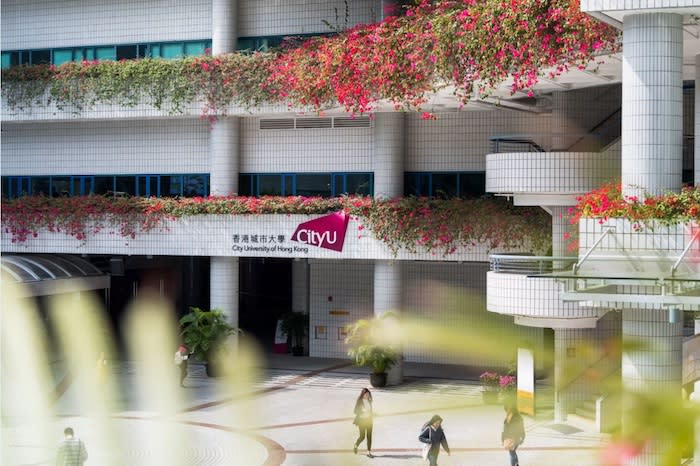 BA English
Year of Entry: 2020
Mode of Funding: Government-funded
Admission Code: 1104 BA English
Mode of Study: Full-time
Indicative Intake Target (subject to change): direct application places

Local Students: Direct Application Places (Local Students): 5 for the Department of English.
Non-Local Students: Direct Application route for international and mainland Non-Gaokao students: around 250. NUEE route [全国普通高等学校统一招生计划(统招)] for mainland Gaokao students: around 225

Normal Duration of Programme: 4 years
Direct/Non-JUPAS Application Deadline: 2 January 2020 (Local & Non-local)
Programme Video
Department of English
The Department of English of the City University of Hong Kong offers a wide range of courses and programmes in English studies, including English literature and linguistics, English for the business and corporate world, English for the creative professions, English in digital media, English language education, and English for Specific Purposes. Learning at one of the top English departments in the Greater China region1 is a valuable study opportunity. The Department of English has an international faculty with teachers from Britain, Canada, mainland China, Hong Kong S.A.R, New Zealand, Taiwan, Singapore, South Korea, and the US.
The Department has an outstanding research and publications record and is a leading centre for English studies in Asia*. Courses are designed to be challenging, interesting and intellectually stimulating. English studies at City University is an exciting field of study as it connects to many other academic fields. Undergraduate courses in English studies may be combined with business studies, cultural and media studies, linguistics, and many other programmes across the University.
*According to Quacquarelli Symonds world ranking by subject 2018, the Department is ranked top 100 in English language and literature.
Entrance Requirements for Direct/Non-JUPAS Applicants
To be considered for admission, you must satisfy the General Entrance Requirements.
Admission Arrangements for Direct/Non-JUPAS Applicants
Applicants to this programme (admission code: 1104) will be considered for admission to first-year studies in the Bachelor of Arts in English programme.
Applicants seeking advanced standing entry can submit an application for the following programme:
BA English (admission code: 1250A)
Programme structure
Students can choose either the English and Professional Communication stream or the Language and Literature stream. The programme structure consists of a core (required by both streams), a core for each stream, and electives.
The programme core provides a foundation in English studies and introduces key topics within English language studies, literary-cultural studies, and professional communication. Core stream subjects provide a more detailed engagement with topics relevant to each stream, while elective courses allow students to expand their interests and build more specialized knowledge. All students must complete the internship course and also complete a final year project (either research or industry-based) as a core requirement.
Note: The major title of BA in English, the choice of English and Professional Communication stream and the Language and Literature stream only applies for students admitted/changed to the Major with catalogue term Semester A 2019/2020 and thereafter. The major title of other students is BA in English Studies. The other students can only choose either the Corporate and Professional Communication stream or the English for the Creative Professions stream.
Global Outreach and Engagements
The programme adopts a global perspective on English and emphases the importance of intercultural knowledge, effective communication, and critical thinking. All students take part in at least one overseas learning experience (e.g. English language immersion, student exchange, study tour or overseas internship) to improve their global awareness and enhance their English communication skills within diverse settings.
Business Community Outreach and Attachments
The programme provides students with hands-on workplace experience of using English and communication skills in real-world corporate and creative settings. The internship course is compulsory for all students and is designed to provide students with a chance to apply the theories and skills they have learnt in the classroom to real-world workplace situations. Previous host organisations include the equestrian events at the Beijing Olympic Games, Reader's Digest, WorldVision, WWF (World Wide Fund), the Hong Kong Literary Festival, South China Morning Post Publishers Ltd., SPCA (Society for the Prevention of Cruelty to Animals), and the American Women's Association.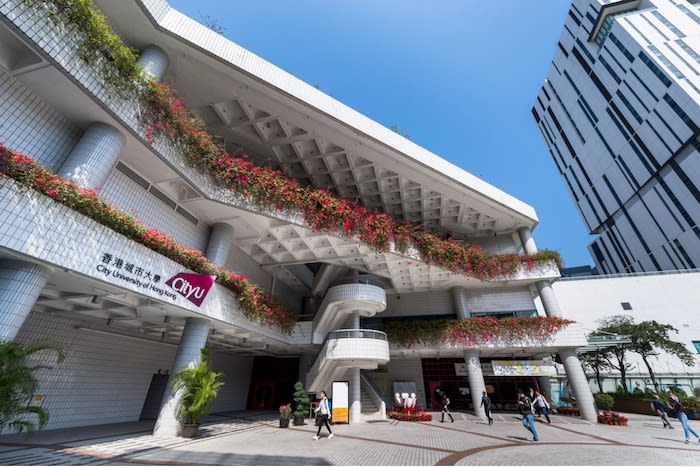 Last updated Jan 2020
About the School

Welcome to City University of Hong Kong (CityU). We are a dynamic university established in 1994 and uniquely located in the heart of Hong Kong, Asia's world city. Our goals are to pursue high levels ... Read More
Welcome to City University of Hong Kong (CityU). We are a dynamic university established in 1994 and uniquely located in the heart of Hong Kong, Asia's world city. Our goals are to pursue high levels of excellence, promote innovation and nurture creativity with the aim to improve people's lives. In a city where East meets West, our vision is to become globally recognised for professional education, one that emphasises the mutual enrichment of different cultures and intellectual traditions, and for research that makes a real difference.
Read less