Bachelor of Arts in Economics
Home ›
BA ›
Bachelor of Arts in Economics
Program Description
Economics is the study of how societies deal with the economic problem - providing for the economic well being of their citizens. Each society has to decide what goods and services to produce (and how many of each), which methods to use to produce those goods and services, and to whom to distribute these goods and services once they are produced. The approach of economics is to emphasize the role played by rational, self-interested economic agents.
Studying economics provides a solid preparation for a wide variety of careers in the private and public sectors. Recent economics graduates have secured employment in a variety of government agencies as Research Officers/Analysts, in banking and finance as Investment Services Officers or Financial Analysts, as well as becoming successful law students.
The Department offers a major and Honours major in Economics, a major in Economics and Society, a joint Economics and Business Administration major, a joint Economics and History major, joint Economics and Geography major and Honours major, a BSc major and BSc Honours major in Economics and a joint BSc in Statistics and Economics. The Department also offers a Certificate and minor in Economics.
Why Study Economics?
Economics asks interesting and important questions.
Economics studies how consumers, workers, and businesses behave with the goal of providing helpful analysis and advice to private firms, governments, and international institutions like the IMF and WTO. Economists believe that individuals and business organizations usually act with an eye for their own self-interest. They use this assumption to predict future market trends, analyze the relative merits of different possible market structures (e.g. small vs. big business, capitalism vs. socialism), and to advise governments and international bodies about the likely effects of their economic policies (e.g. taxes, unemployment insurance, free trade) upon individuals, industries, and whole economies.
There are many employment opportunities for trained economists.
Many jobs are available for economists in the public sector, especially in the areas of statistical analysis (Statistics Canada is always looking for economists), monetary policy (the Bank of Canada), public finance (advising municipal, provincial and federal governments on taxing and spending), economic development (advising towns and provinces on the best ways to attract business investment or plan for future expansion), and policy analysis (the very best students have a good shot at prestigious and rewarding jobs with institutions like the IMF, the World Bank, and the United Nations). In the private sector, there are plenty more possibilities. Students with training in economics can also find work as foreign-exchange traders, stockbrokers, financial consultants, auditors, tax analysts, investment advisors, research officers, bank managers, market analysts, labor-relations managers, journalists, and so on. And economics degrees open the door to professional programs in Business Administration, Law, Public Administration, and Accountancy.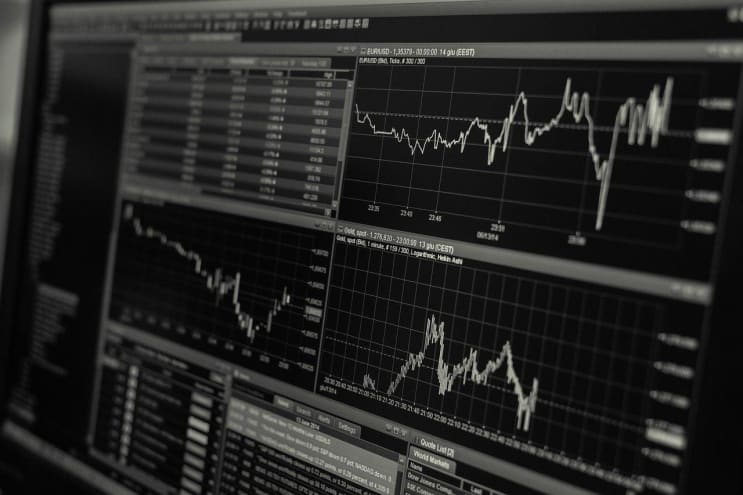 3844328 / Pixabay
Program Description
Explore how societies deal with economic problems and how they provide for the economic well being of their citizens. Economics will help you gain a deeper understanding of how societies decide what goods and services to produce, which methods to use in production and to whom these goods and services will be distributed. It studies how limited resources are used to meet the world's competing needs.
Sample Courses
Government and the Economy, Monetary and Financial Crises, Economics of Sports, Health Care in Canada, Environmental Economics, Economics of Developing Countries.
Career Opportunities
Graduates find jobs as research officers/analysts or in banking and finance as investment services officers or financial analysts.
Last updated Apr 2020
About the School

Top 5 Reasons Why You Will Love the U of R! High ranking: One of Canada's top 10 comprehensive universities. Support is our strength: From the moment we meet you and your family, until the moment you ... Read More
Top 5 Reasons Why You Will Love the U of R! High ranking: One of Canada's top 10 comprehensive universities. Support is our strength: From the moment we meet you and your family, until the moment you find employment after graduation, we provide personalized services to encourage and assist in your academic and career needs. State of the art facilities: Come and discover our new campus. It is modern, clean and convenient. The campus is nestled in Wascana Park, one of the largest urban parks in North America! The U of R is a global community: We are large enough to host students from over 90 countries, yet small enough to give you a more personalized and focused academic experience. You can get to know your professors and faculty members. The student to faculty ratio is 20:1. We also have many associations that you can get involved with. Check it out! Success for life: Regina is your home away from home! It is safe, affordable and provides a high standard of living. Saskatchewan has an immigration nomination program that is faster than national program and is open to University of Regina graduates.
Read less