Read more about this program on the school's website
Program Description
This program is Accredited by ACICS – Accrediting Council for Independent Colleges and Schools.
Bay Atlantic University is committed to providing a strong undergraduate program in Economics that teaches students the skills and knowledge they need to succeed in economics careers. The BAU BA program in Economics and Finance is designed not only to prepare students for careers in economics-related fields but also to produce well-rounded global citizens.
Our Economics & Finance faculty are experienced professionals who will use the skills they have honed in the field to teach BAU's undergraduate students. Among many others, our faculty have worked for organizations including Bechtel, the US Department of Transportation, and USAID.
Why Study Economics & Finance?
Prepares you well for many private and public sector jobs.
Provide substantial intellectual depth, critical thinking, and interdisciplinary breadth.
Good preparation for graduate schools.
Skills have real-life application.
Good compensation and work-life balance.
Program Learning Goals
Understand the major concepts and theories of economics.
Analyze material using empirical methods.
Make quantitative data analysis and have knowledge of relevant software.
Think critically about economic issues.
Be able to express themselves in writing and through oral communication.
Future Careers
Economist, Program Analyst, Research Analyst, Manager, Treasury Analyst, Financial Planner, Media Analyst, Claims Officer, Project Manager, Purchasing Agent, Risk Analyst, Banker, Economic Developer, Broker, and Budget Analyst.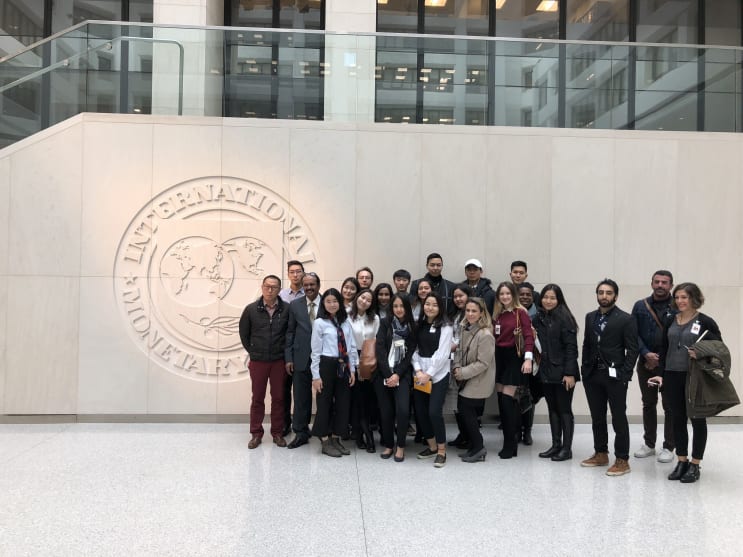 General Education Requirements
A breadth of knowledge is a foundational element of the American higher education tradition. As such, BAU undergraduate students are expected to complete the following general education requirements, in addition to their core requirements. These can be categorized into three broad areas: Humanities, Social Sciences, and Mathematics & the Sciences. A student's core requirements may not apply to his or her general education requirements. In total, these general education requirements fulfill a minimum of 39 credits.
Economics and Finance Program Requirements
Economics and Finance majors must complete 40 courses (120 credits): 13 general education courses (36 credits), 21 core courses (63 credits), and 6 pure elective courses. Core courses include 15 required courses (45 credits) and 6 elective courses (18 credits). Through these requirements, students prepare for careers in the field of economics and finance. In addition, students must complete BAU's general education requirements, which emphasize the Liberal Arts, global cultures, and diverse perspectives. Students will hone their critical writing and thinking abilities; quantitative and scientific reasoning skills; public speaking abilities; foreign language skills; and information and computer literacy.
In order to graduate, students must meet the following criteria:
Students enrolled in the undergraduate program must maintain a Cumulative Grade Point Average (CGPA) of at least 2.0 out of 4.0 to qualify for the BA degree, to remain in good standing, and to graduate.
The Maximum Time Frame (MTF) for completion of the BA program is 180 credits.
An undergraduate student may transfer up to 60 credit hours earned at accredited institutions.
No degree credit is received by an undergraduate for any failing grade (a grade less than D, or 1.00 out of 4.00-grade points).
Students have a wide range of courses to choose from throughout their four years of study.
Sample Course Outlines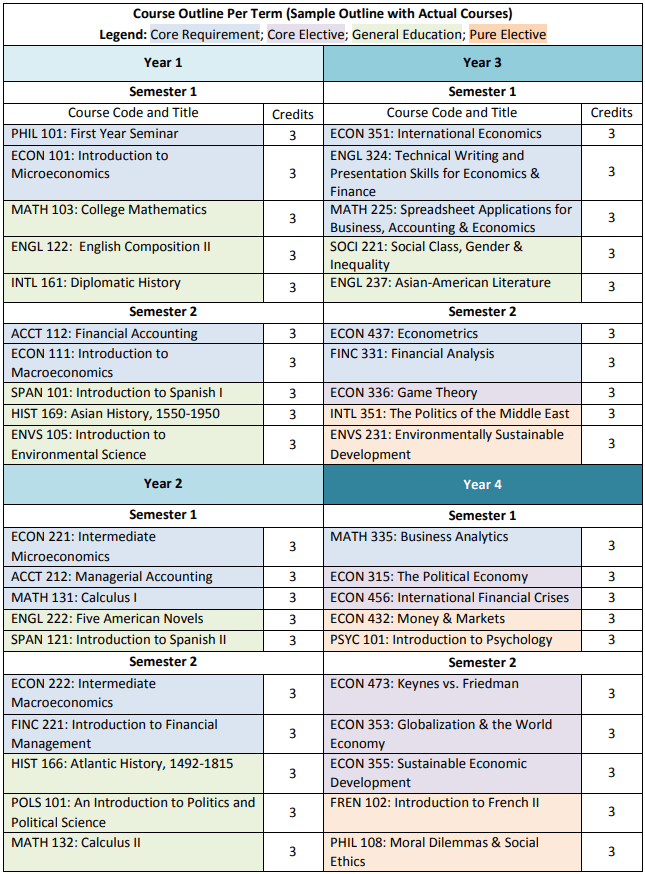 Last updated Sep 2019
About the School

Bay Atlantic University was established in 2013 as a private but non-profit institution of higher education which aims at providing a unique and invaluable opportunity to train world citizens who poss ... Read More
Bay Atlantic University was established in 2013 as a private but non-profit institution of higher education which aims at providing a unique and invaluable opportunity to train world citizens who possess the necessary tools for living up to our global vision.
Read less