Bachelor of Arts in Creative Media
Program Description
Creative Media
Major: Creative Media
Degree / Award Title: Bachelor of Arts in Creative Media
Offering Academic Unit: School of Creative Media
Mode of Study: Full-time
Aims of Major
Graduates of the Bachelor of Arts Major in Creative Media possess creative skills in the field of media aesthetics, digital video production, and post-production, digital sound recording and editing, digital animation, interactive art/design, and other multimedia applications. In the process of using the latest digital technologies for creative purposes, students learn to treat technology as an artistic medium. The curriculum emphasizes creative and critical thinking in the domain of digital content, as well as the successful expression of a personal vision through various digital media formats. Graduates have a deep understanding of the structures and strategies of the media industry and will be equipped to contribute actively to its future development.
By emphasizing both the acquisition of technical proficiency as well as artistic and personal growth, the Major encourages students to develop and extend their creative potential and capacity to imagine, facilitating the development of cultural identity and sharpen their understanding of the broader social environment.
Intended Learning Outcomes of Major (MILOs)
Upon successful completion of this Major, students should be able to:
Formulate their focus for artistic/professional development within a range of spelt out expertise.
Act as a culturally-sensitive and socially responsible media art professional.
Command a rich language in describing and theorizing the type of creative work they are doing.
Define the variety and diversity of media art, with their own creative projects as an illustration.
Work competently in a multiple-task and collaborative environment.
Use a research-oriented approach that values experimentation, innovation, and cross-disciplinary work.
Demonstrate (1) to (6) with a polished, sound and well reasoned Graduation Thesis Project.
Degree Requirements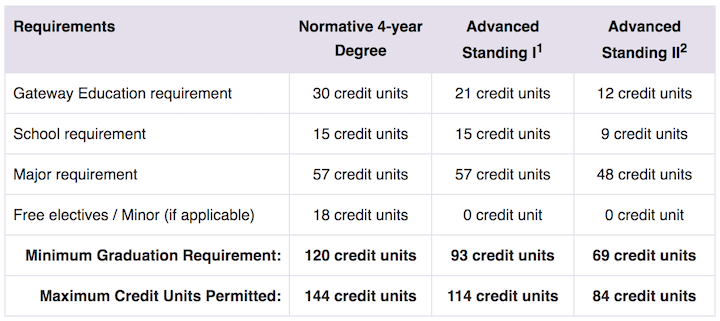 Notes:
For students with recognised Advanced Level Examinations or equivalent qualifications.
For Associate Degree/Higher Diploma graduates admitted as senior-year intake students.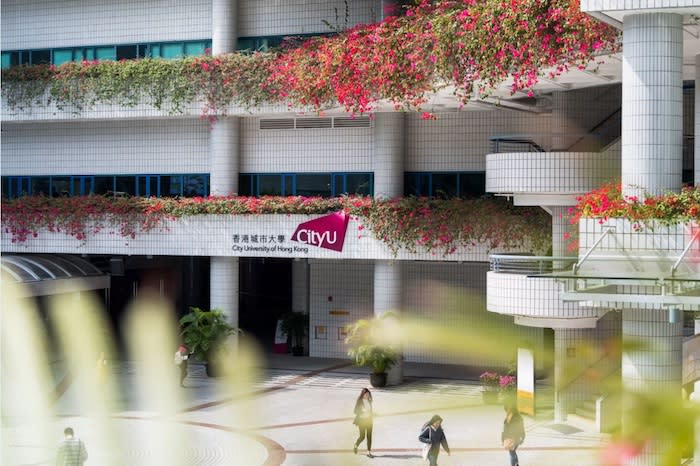 BA Creative Media
Year of Entry: 2020
Mode of Funding: Government-funded
Admission Code: 1042 BA Creative Media
Mode of Study: Full-time
Indicative Intake Target (subject to change): direct application places

Local Students: 20 for the School of Creative Media.
Non-Local Students: Direct Application route for international and mainland Non-Gaokao students: around 250. NUEE route [全国普通高等学校统一招生计划(统招)] for mainland Gaokao students: around 225

Normal Duration of Programme: 4 years
Direct/Non-JUPAS Application Deadline: 2 January 2020 (Local & Non-local)
Programme Video
Our Target
This major is an innovative programme that advocates inter-medial creative practices. The programme fuses art, culture and media technology, covering a wide range of subjects such as cinema, animation, photography, sound, installation, interactive media, video games and new media art. The curriculum strongly focuses on applied learning and integrated training in creativity and technology. Students are expected to develop professional competency and creative and critical thinking via hands-on learning and studio practice. This major is designed to train creative talents and practitioners who not only possess cultural sensibility but are also equipped with strong technological literacy, ready and adaptable for the cultural sphere, creative industries and media sector of the 21st century.
Admission Arrangements for Direct/Non-JUPAS Applicants
Applicants to this programme (admission code: 1042) will be considered for admission to first-year studies at the Bachelor of Arts in Creative Media programme.
Applicants seeking advanced standing entry can submit an application for the following programme:
BA Creative Media (admission code: 1456A)
Entrance Requirements for Direct/Non-JUPAS Applicants
To be considered for admission, you must satisfy the General Entrance Requirements.
Portfolio Submission
Applicants may be invited to attend an interview and/or other assessment processes, as required, to gauge their creative potential. To facilitate the assessment of applications, all direct applicants for SCM (1041/1042/1043/1044/1456A/1468A/1471A) are strongly encouraged to submit a portfolio of creative work via an on-line system to the School of Creative Media. Please refer to the School's portfolio web page for the most up-to-date submission deadlines and specifications for the portfolio. Portfolio materials may include still photography, paintings/drawings, sculptures, musical compositions/performances, films/videos, software, multimedia productions, academic or creative writing, science projects or other forms of imaginative activity.
Consideration may be given to employment records, travel and other examples of life experience.
First-Year Curriculum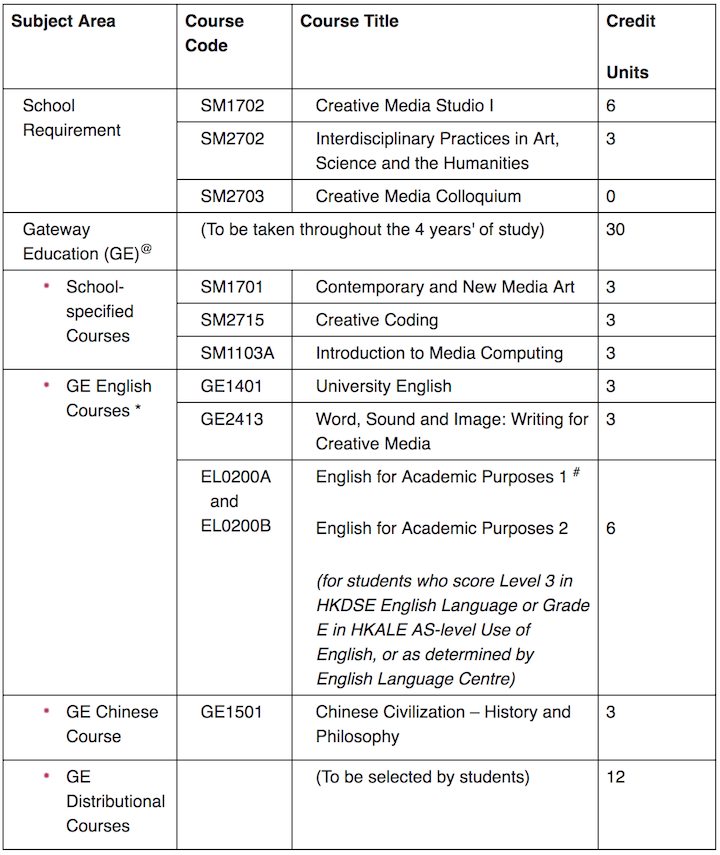 @ Students may be required to complete CHIN1001 University Chinese 1 according to their entry qualification in Chinese.
* Depending on students' HKDSE English Language test scores.
# Students who achieve a grade B or above in their overall course results for EL0200A will be permitted to exit the programme at this point. They will achieve 3 credits and will be considered to have satisfied the pre-requisite for entry to the GE English courses.
What You Will Be Studying (Major)
After completing the common School requirements, students will study a group of major core courses that distinguish the BACM from the other two SCM majors. The core courses are Creative Media Studio II (cinematography, sound and video post-production), Physical Computing and Tangible Media, Critical Theory and Socially Engaged Practices and Narrative Strategies and Aesthetics of Time-based Media for a variety of media contexts such as moving image, animation, experimental videography, documentary works, games, hypertextual environments and non-linear screen storytelling.
Beyond the School and major core requirements, students are free to take any elective courses from various areas such as animation, game, cinema and new media. These electives are meant to assist students in designing their own study paths based on their personal and professional objectives.
All students undertake a research-based Graduation Thesis, which can be a creative art or critical writing project. Optional internships and overseas exchange programmes are also in place to provide students with networking experience before they graduate. Throughout their studies, students will have broad exposure to world-class artists and creative media professionals who visit SCM as guests or artists-in-residence on a regular basis.
Students can also take free electives or minor(s) according to their personal or career interests to fulfil the credit requirement for graduation. A strong Student Advising Scheme is in place to provide students with essential guidance and mentoring as part of their study plan.
Start Your Career Here (Major)
Graduates are qualified for a broad range of positions in the media, art, design, and film industries. We expect our graduates to obtain jobs in areas such as animation, film, television, video production, advertising, media art, Internet and multimedia design, art-writing, art/media education, art/cultural management and exhibition design. The recently revised BACM curriculum also addresses the professional environment in which competent and socially engaged media art professionals are needed outside the media industry. BACM graduates should be prepared for careers in artistic and cultural fields through good networking and the ability to contribute sound knowledge of multimedia and interdisciplinary creative thinking. The design of the new curriculum also allows students to develop secondary areas of interest to broaden their employability and graduate-level higher education opportunities.
Student Exchange/Internship
Semester-long exchange study opportunities are offered worldwide with over 160 partner institutions. European venues include the UK, Ireland, Finland, Hungary, Norway, Czech Republic and Switzerland. Asian venues include China, Japan, Malaysia, South Korea and Taiwan. Students are also encouraged to join month-long overseas summer study programmes of various themes, such as animation, creative computing and English enhancement.
The internship programme complements the SCM curricula by coordinating with companies and organizations in providing on-the-job training to students. A broad variety of local and overseas internship opportunities are available to prepare students for the exciting challenges of the fast-growing creative industries.
Bonus Features
Students also have the opportunity to study in international joint degree programmes. The Joint Degree in Creative Media and Digital Media, in collaboration with the BA Digital Media programme at the Leuphana University of Lüneburg, Germany, is available for students in the BACM and BAS majors. Students study for four semesters at CityU and four semesters at the host university. They complete 50% of the graduation requirements of both programmes and get two degrees – one from CityU in Hong Kong and another from the Leuphana University in Germany.
With the opening of the Run Run Shaw Creative Media Centre, the School also provides a regular schedule of in-house exhibitions and presentations by SCM faculty and students, along with internationally recognised media artists and scholars.
Did You Know?
The School encourages students to join media art competitions and festivals locally and internationally. Our students and alumni have participated in many competitions and made outstanding achievements such as the following:
Best Animated Feature, the Oscars, 2018
Best Art Direction and Best Visual Effects, the 37th Hong Kong Film Awards, 2018
Award for Young Artist (Film and Media Arts) (2012-2014), Award for Young Artist (Visual Arts) (2017) and Artist of the Year (Film) (2017), the Hong Kong Arts Development Awards
Best New Director, the 36th Hong Kong Film Awards, 2017
Grand Prix, the 12th Osaka Asian Film Festival, 2017
Best Makeup and Costume Design, the 54th Golden Horse Awards, Taiwan, 2017
Best New Director, the 11th Hong Kong Film Directors Guild Awards, 2016
Best Director and Best Screenplay, the 23rd Hong Kong Film Critics Society Awards, 2016
Best New Director, the 53rd Golden Horse Awards, Taiwan, 2016
Bronze Award in the Best Student Invention (Tertiary or above) Category, Hong Kong ICT Awards, 2016
Champion (2016) and First Runner-Up (2012-13), Disney ImagiNations Hong Kong Design Competition
Best Local Work (2017), Emerging Talent Award (2016) and Silver Award (2015) in the Media Art Category, the Hong Kong Independent Short Film and Video Awards (ifva)
Gold Award (2011-2013, 2015-2017) and Silver Award (2012-2013) in the Open Category, the Hong Kong Independent Short Film and Video Awards (ifva)
Gold Award (2014) and Silver Award (2014, 2016) in the Animation Category, the Hong Kong Independent Short Film and Video Awards (ifva)
Silver Award (2010, 2011 and 2013) in the Interactive Media Category, Hong Kong Independent Short Film and Video Awards (ifva)
Winners of the 1st and 2nd First Feature Film Initiative (Higher Education Institutions Group), 2015 and 2016
Cyberport Judge's Pick Award (2013), Mobile Match Award (2014), The Audience Award and The Most Kawaii Game (2016), The Best Boardgame Award (2017), Global Game Jam Hong Kong
WYNG Masters Award, 2013 and 2016
Principal Prize, the 61st International Short Film Festival Oberhausen, 2015
Young ICT Achiever, Hong Kong Computer Society (HKCS) Outstanding ICT Achiever Awards, 2015
Excellent Works/Winning Works in Division II: "CG Animation Theatre", ASIAGRAPH, 2011, 2013- 2015
Asian Cultural Council Grants, 2014
Hong Kong Documentary Award, the Chinese Documentary Festival, 2014
Winner of the 2013 Hong Kong Spirit Ambassadors
New Face Award, the Art Division of the 17th Japan Media Arts Festival, 2013
Special Prize, the 37th Hong Kong International Film Festival (HKIFF), 2013
Best Short Documentary, the 2nd Phoenix Video Documentary Award, 2013
Best New Director, the 31st Hong Kong Film Awards, 2012
Hong Kong Contemporary Art Awards, 2012
Grand Prize, Best Creativity and Best Film Award, the 8th Fresh Wave Short Film Competition, 2012
Contemporary Perspective and Human Rights Concern Awards, South Taiwan Film Festival, 2012
Best Experimental Film, the 9th Sedicicorto International Film Festival, 2012
Silver Award, the Hong Kong Design Association (HKDA) Global Design Awards, 2011
Best Screenplay, the 30th Hong Kong Film Awards, 2011
Adobe Design Achievement Awards, 2011
Many of our graduates have gone abroad to study for their master's degrees in various fields of specialisation in prestigious schools and universities such as the following:
Carnegie Mellon University, USA (media art)
City University London, UK (cultural policy and management)
Concordia University, Canada (media art and sculpture)
Duke University, USA (experimental and documentary media)
Georgia Institute of Technology, USA (human-computer interaction)
Goldsmiths, University of London, UK (urban photography, visual anthropology)
Graduate School of Media Design, Keio University, Japan (media design)
Institut d'Etudes Superieures des Arts, France (art management/art business)
King's College London, UK (critical theory)
Maryland Institute of Art, USA (sculpture)
Massachusetts Institute of Technology, USA (media design; art, culture and technology)
National Film and Television School, UK (animation)
Pratt Institute, USA (animation and motion arts)
Slade School of Fine Art, University College London, UK (sculpture)
The University of Art and Design Helsinki, Finland (media art)
University of the Arts London, UK (fine arts)
University at Buffalo, The State University of New York, USA (architecture)
University of California, Los Angeles, USA (media design)
The University of Nottingham, UK (film studies)
The University of Oslo, Norway (media studies)
The University of Southern California, USA (digital media)
The University of Washington, USA (digital media art)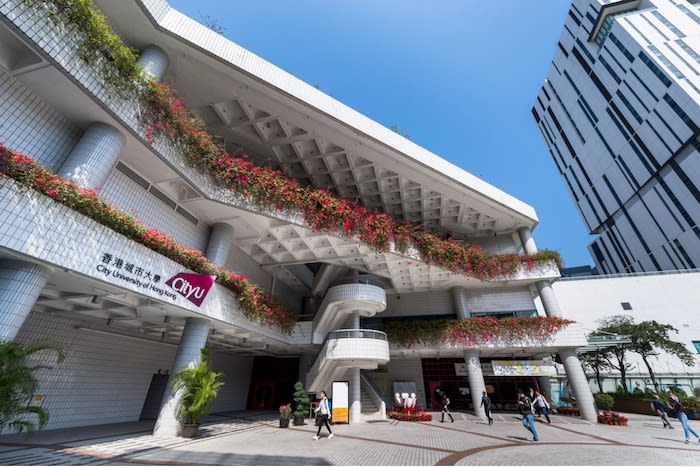 Last updated Jan 2020
About the School

Welcome to City University of Hong Kong (CityU). We are a dynamic university established in 1994 and uniquely located in the heart of Hong Kong, Asia's world city. Our goals are to pursue high levels ... Read More
Welcome to City University of Hong Kong (CityU). We are a dynamic university established in 1994 and uniquely located in the heart of Hong Kong, Asia's world city. Our goals are to pursue high levels of excellence, promote innovation and nurture creativity with the aim to improve people's lives. In a city where East meets West, our vision is to become globally recognised for professional education, one that emphasises the mutual enrichment of different cultures and intellectual traditions, and for research that makes a real difference.
Read less